Designer – User Researcher (media.cymru)
Contract

Fixed Term – 4 years

Salary

£31,406 - £34,304 per annum

Closing date

08/06/2022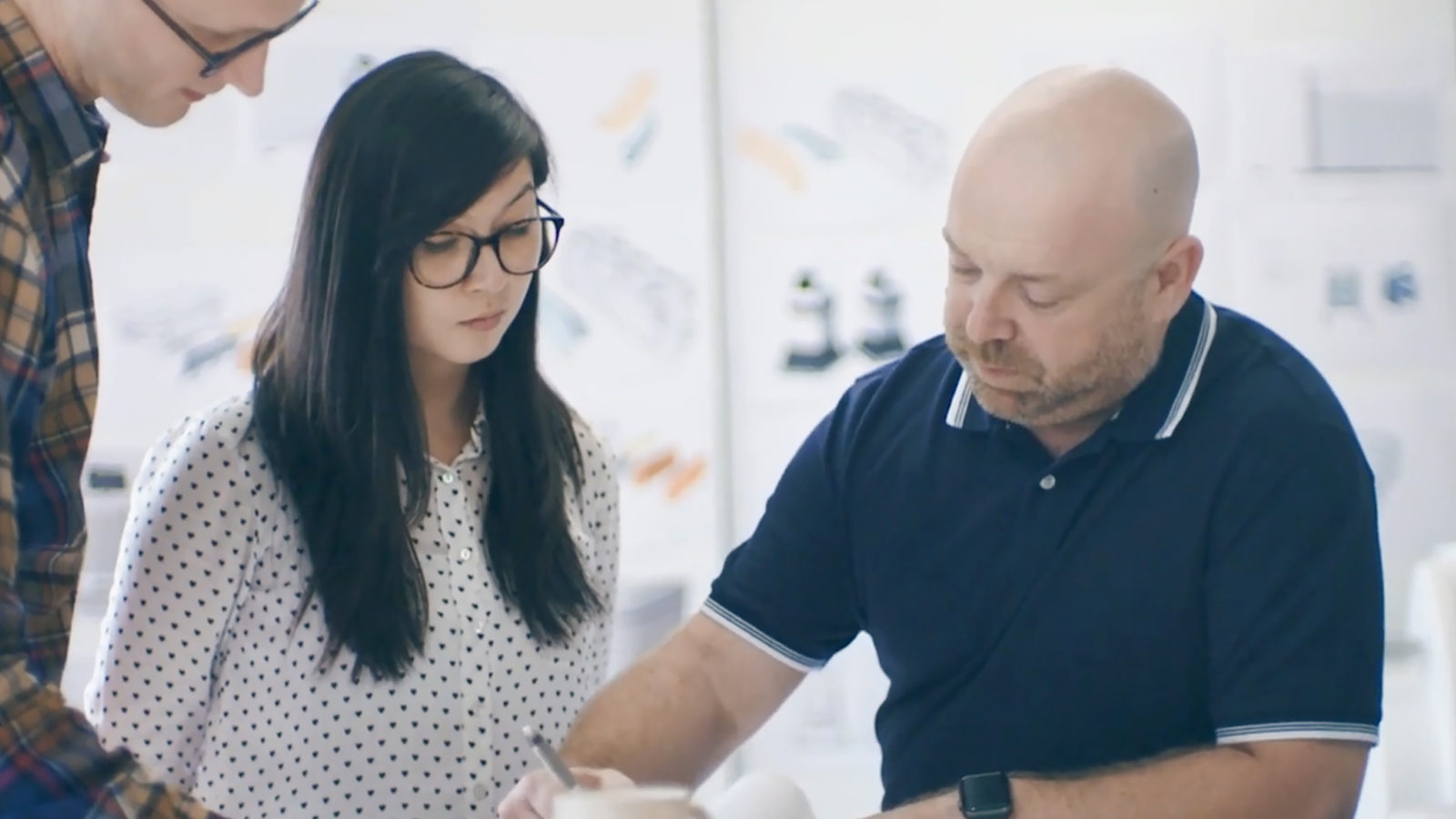 This post holder will be responsible for assisting in the development of collaborative design projects to support the innovative business opportunities identified by project stakeholders, working with the Senior User Centred Designer. This will mean working with companies of all sizes on the design of new products and services for the media sector.



What you'll do – key duties
Contribute to the development of a process of innovation support for the media sector with the Senior User Centred Designer.
To contribute to user research with project stakeholders to identify their needs and priorities in engaging with media.cymru.
Analyse research findings and translate into designs for engagement mechanisms for project stakeholders, this could take a wide variety of forms and will be defined by research outputs.
Meeting project partners typically at senior management level, to discuss, negotiate and identify their needs and to interpret and translate these into project actions.
To develop proposals to identify the application of PDR's user-centred expertise to innovative media industry projects.
To develop user-centred design project plans with the UCD team and the Senior User Centred Designer, identifying appropriate research and design methods for innovation projects
Effectively manage any issues which may affect the achievement of the project objectives. This includes contributing to the effective management of the media.cymru and wider UCD portfolio (where appropriate) and ensuring project activities are informed by emerging good practice.
To assist and contribute to the team's identification of research objectives and to assist in the dissemination of research findings by both contributing to and leading conference, journal and other publications.


What you'll bring – essential experience & strengths
Experience of translating design research into design concepts and/or action plans
Experience of implementing user-centred/design research tools and techniques within industry (or other post-educational setting)
Experience planning and facilitating research with senior stakeholders
Workshop and research facilitation skills
Effective organisational & interpersonal skills
Ability to prioritise tasks and meet deadlines
Ability to manage multiple projects and work with a team of designers and researchers.
Ability to understand complex systems and apply a structured approach to redesigning them
Highly self-motivated
Ability to create comprehensible written and verbal presentations on complex subject matters
Flexible work ethic with the ability to work both independently and as part of a team


What you'll have - essential qualifications
Degree in Product/Industrial Design, Service Design or related subject.


Our total reward package
We have a range of great benefits for employees including:
Annual leave of 25 days, rising to 30 days after 1 years' service, plus 12 bank holiday / concessionary days
Membership of the Local Government Pension Scheme with generous contributions
Flexible and remote working opportunities
Award winning sports and fitness facilities with subsidised membership, plus subsidised physiotherapy/complementary therapy/sports massage
Access to all library facilities
Salary sacrifice schemes including cycle to work


How to apply
If you would like to talk with us about this opportunity please contact Professor Andrew Walters, at atwalters@pdr-design.com or click the 'Apply' button.
Should a high volume of applications be received, we may need to close this vacancy early. We therefore encourage you to apply as early as possible.
We are committed to supporting and promoting equality and diversity and to creating an inclusive working environment. Our Strategic Plan underpins our commitment to recruit and retain the best talent and we welcome applications from people from diverse backgrounds. We appoint on merit.