Human Centred Design Assistant Researcher
Contract

Permanent

Salary

£35,326 - £39,739

Closing date

01/11/2021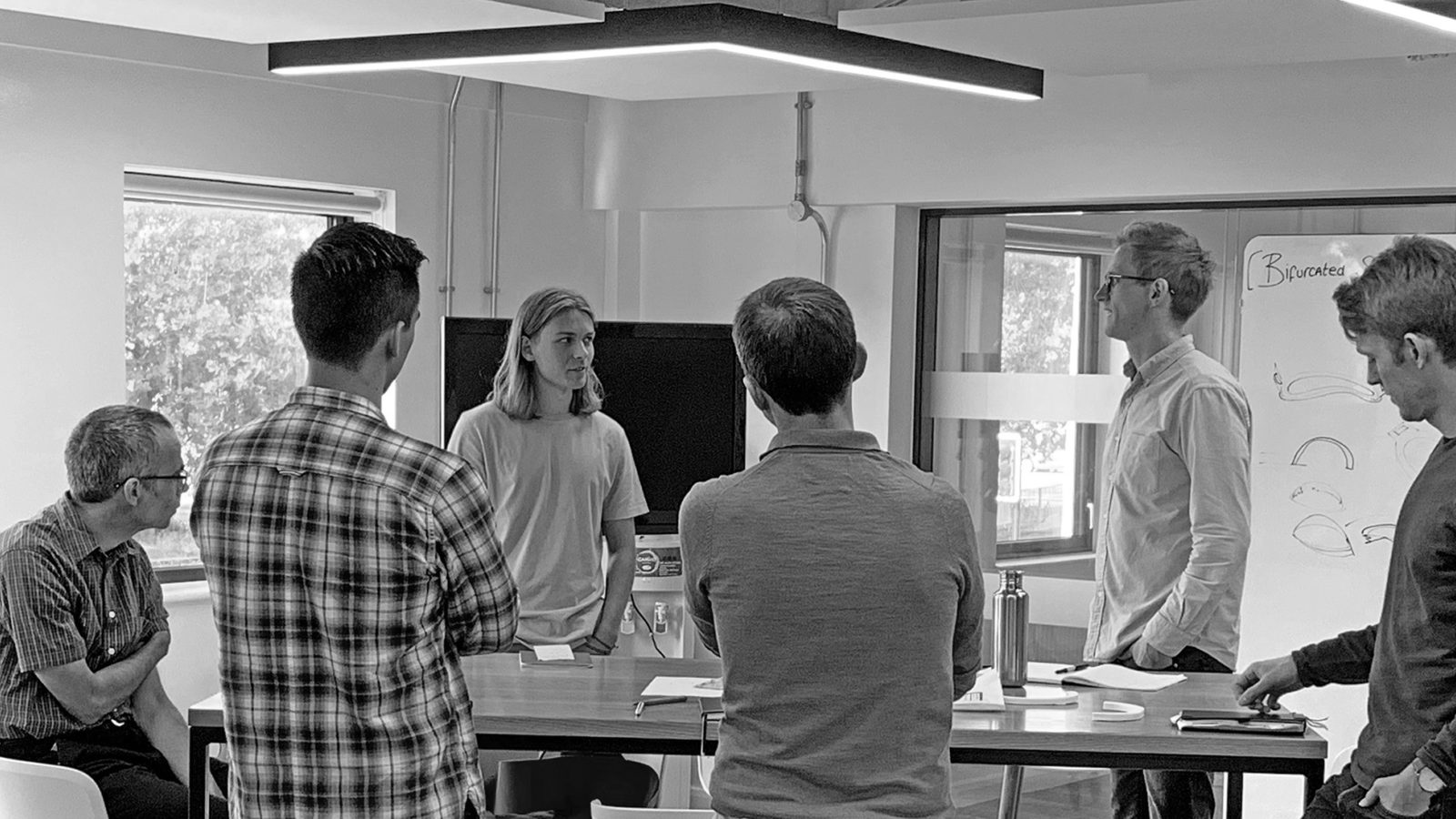 This role will support the research development associated with the GA-HCD and other Human Centred Design research activities within PDR.
What you'll do – key duties
To lead, deliver and be a key point of contact for Human Centred Design Research activities including supporting research development in collaboration with the Human Centred Design Global Academy.
HCD Research related projects – supporting senior researchers in the development and management of relationships with stakeholders (inc. Welsh Government, European Commission and other UK innovation and research funding organisations).
To support senior researchers in developing and managing links and collaborative projects with key stakeholders in relation to HCD; including those from industry, academia, governments, and intermediary organisations.
To support senior researchers in identifying and reviewing funding streams relevant to HCD and participate in new project development activities such as writing proposals and grants.
To ensure the timely, effective and consistent delivery of the projects and related research outputs through excellent project management skills and HCD project delivery expertise.
To develop future programmes and support the future direction of the UCD Group by monitoring potential funding streams and maintaining external partnerships/networks relevant to PDR in order to support and lead the drafting of new project proposals.
To provide technical expertise and guidance related to H/UCD for commercial and research project delivery.
To develop, design and manage research projects employing a variety of methodologies.
To respond, when appropriate, to external and internal research enquiries in relation to HCD from colleagues, government departments, academics, local councils, regional development agencies and members of the public.
To write journal and conference papers along with non-academic articles on the research conducted at PDR.
To contribute to the design and development of doctoral level research and to support the supervision of doctoral level research students as part of a team led by a Director of Studies.
To keep up to date with developments in those areas which are relevant to the UCD Group and to present at national and international seminars, events and meetings in relation to UCD as appropriate.
To maintain personal and professional development to meet the changing demands of the job, such as Research Student supervisory training, bid proposal training, research examination training etc.
To maintain and build the standing of the UCD Group and the wider PDR as a leading centre of research and knowledge transfer.


What you'll bring – essential experience & strengths
Experience of working to tight deadlines
Experience of project management – in terms of setting and tracking project goals/deliverables.
Experience in the delivery of reports, conference presentations and/or journal publications
Experience of working with a range of partners from public/private sector, including academia and research centres
Experience of self-led research activity - designing, implementing and reporting on applied research
Excellent writing skills that can be tailored to specific audiences such as academia, policy makers and companies
Strong research skills
Strong project support and delivery skills
Excellent communication and interpersonal skills
Ability to work flexibly as part of a small team, yet confidently lead their own functions and manage their time effectively
Confident and experienced user of IT packages, including research tools
Self-motivated with a forward thinking approach to work


What you'll have - essential qualifications
PhD in design or a related area; or a PhD in another area with demonstrable experience of engagement with design at a doctoral level
For further details view the full job description and person specification.


Our total reward package

We have a range of great benefits for employees including:
Annual leave of 35 days, plus 12 bank holiday / concessionary days
Membership of the Local Government Pension Scheme with generous contributions
Flexible and remote working opportunities
Award winning sports and fitness facilities with subsidised membership, plus subsidised physiotherapy/complementary therapy/sports massage
Access to all library facilities
Salary sacrifice schemes including cycle to work


How to apply
If you would like to talk with us about this opportunity please contact Professor Andrew Walters, at atwalters@pdr-design.com or click the 'Apply' button.
Closing date: Monday 1st November 2021 at 4:30 pm.

Should a high volume of applications be received, we may need to close this vacancy early. We therefore encourage you to apply as early as possible.
We are committed to supporting and promoting equality and diversity and to creating an inclusive working environment. Our Strategic Plan underpins our commitment to recruit and retain the best talent and we welcome applications from people from diverse backgrounds. We appoint on merit.