Challenges of sustainable design practices: Insights from PDR's presentation at the International Design Conference 2023
The IDC is a major event for designers across the world and attracts some of the most illustrious figures in the industry. On discussing the importance of the event, Jarred explained, "The conference is great because you can share experiences and calibrate yourself as to what is happening elsewhere in the world by listening to some great speakers. It's a fantastic networking opportunity, and being with your peers is the best way to learn, but it's important to give back too."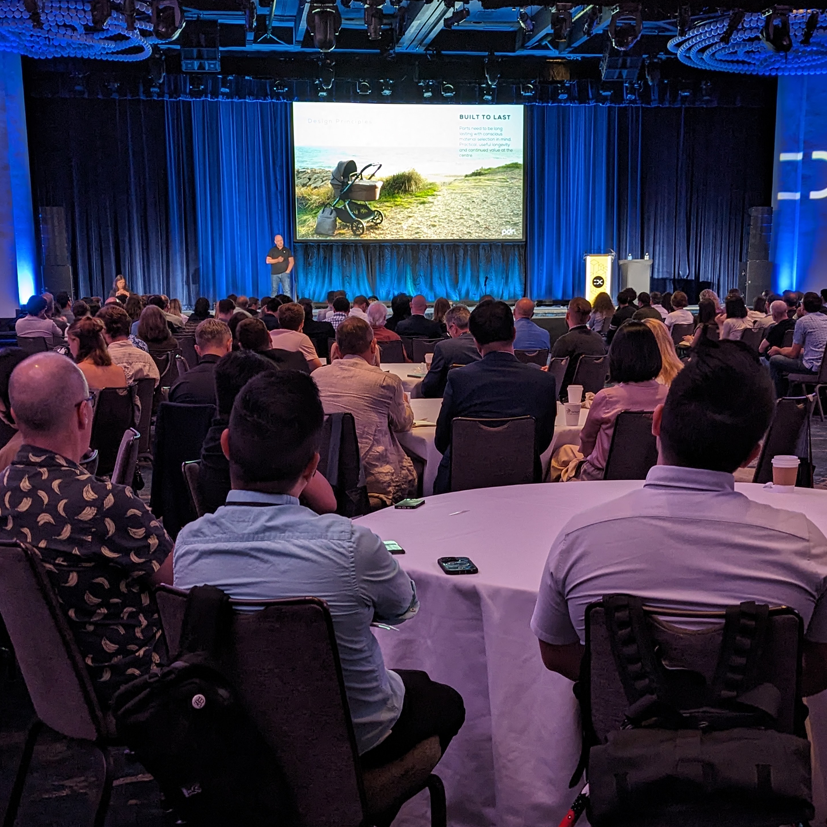 Jarred's presentation focused on the practice of sustainability and design, a key growth area within PDR. We already have extensive experience within the sector, having received both Green GOOD DESIGN and iF Design awards for its Brace Packaging concept in the past year, as well as a German Innovation Award 2023 for its work on the Cercle steering wheel. Reflecting on his presentation, Jarred explains, "It was critical to communicate the true challenges of sustainable design and building for circularity. I drew on the obstacles and issues we had faced in our project, the solutions we developed, and the lessons we learned because there are no perfect answers."
"Small steps in the right direction are better than none."

Jarred Evans - Director, PDR
"With this presentation, we wanted to emphasis the importance of sharing not only best practices but any practice - because if we don't, nothing will improve. A crucial element is that sustainability must be both economically and environmentally viable. If you create an environmentally friendly product, yet it fails to sell, connect, or enter and remain in the market - it's vanity because it doesn't change anything, and we want to change things for the better. Small steps in the right direction are better than none."
We are thrilled to have had the opportunity to speak at this event and engage in further collaborative learning and thinking with other industry experts. The presentation was received well by peers and we are already looking forward to the conference next year!
Next steps
Discover more about PDR or contact us to discuss a product idea.