The next generation haptic feedback steering wheel that adopts a more circular economy approach that can be recycled.
Over 20 million vehicles reach end of life each year in the EU and US alone. While recycling rates are higher in developed countries, at least 25% of each vehicle scrapped goes into landfill.
Steering wheels, with complex, multi-material construction and integrated controls are a particular problem and therefore cannot be recycled, resulting in a significant proportion ending up in landfill each year. Metals, polymers, elastomerics, synthetics and electronics are typically combined in a way that makes them impossible to disassemble, ending in thousands of tons of valuable resources wasted annually.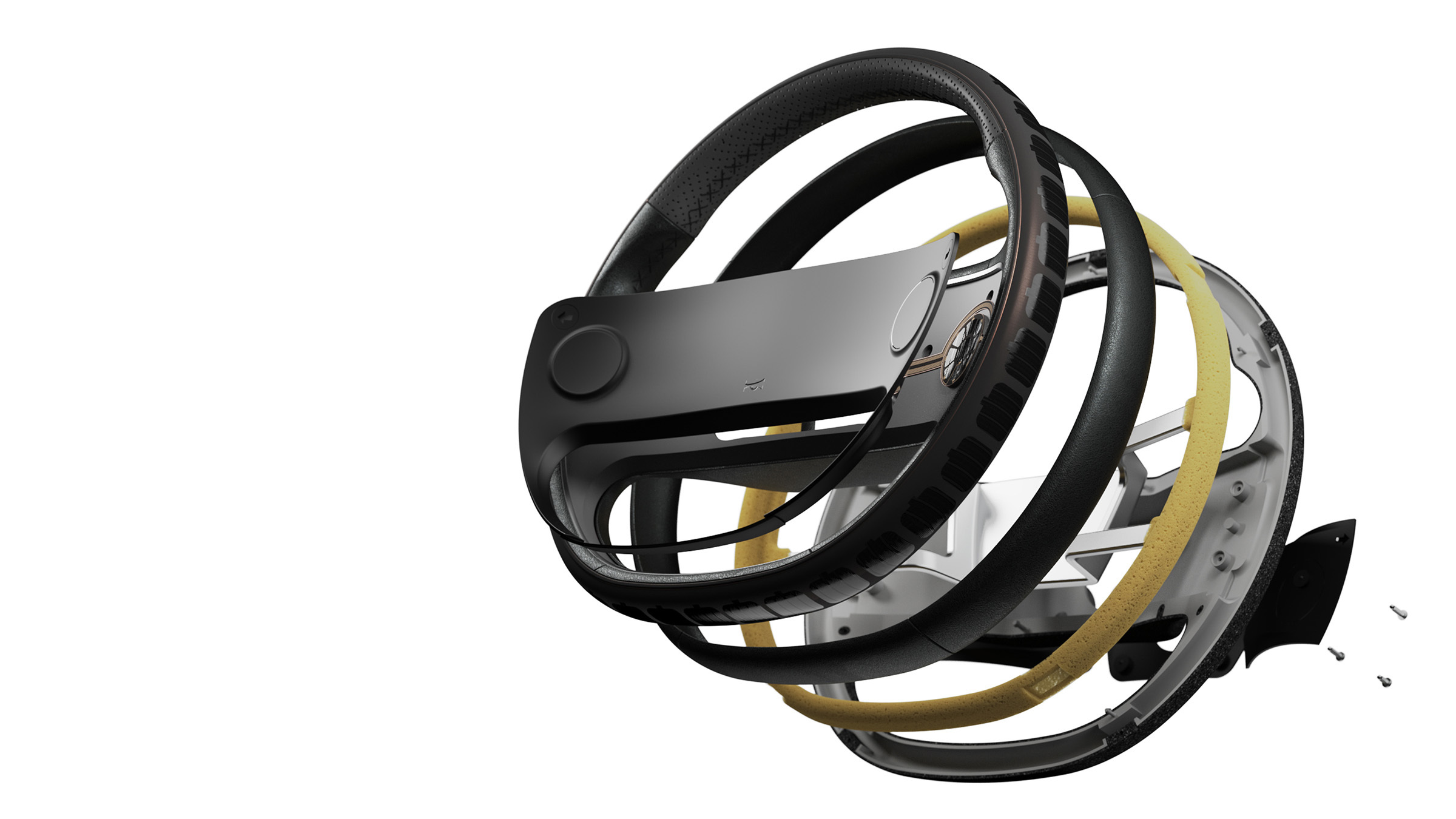 Cercle is an automotive steering wheel that adopts a full circular economy approach to design without compromising the driver experience. It allows for an easy and complete disassemble and can be recycled at the end of life, whilst incorporating the complex controls and haptic feedback into a traditional aesthetic and high-quality control surface.
Current steering wheel designs are not recyclable and are a major source of automotive landfill. On board steering wheel based controls are standard, and the next generation of vehicles are anticipated to require even more integrated electronics and haptic feedback abilities to further enhance the driver experience. This has therefore increased intelligence and the complexity in what is a key touchpoint of any vehicle further adding to the challenges of recycling.
Printed piezo-electric sensor technology is deployed within the design to enable a simplified operation of key menus and commands around the wheel interface for both input and haptic feedback focusing on the driving experience.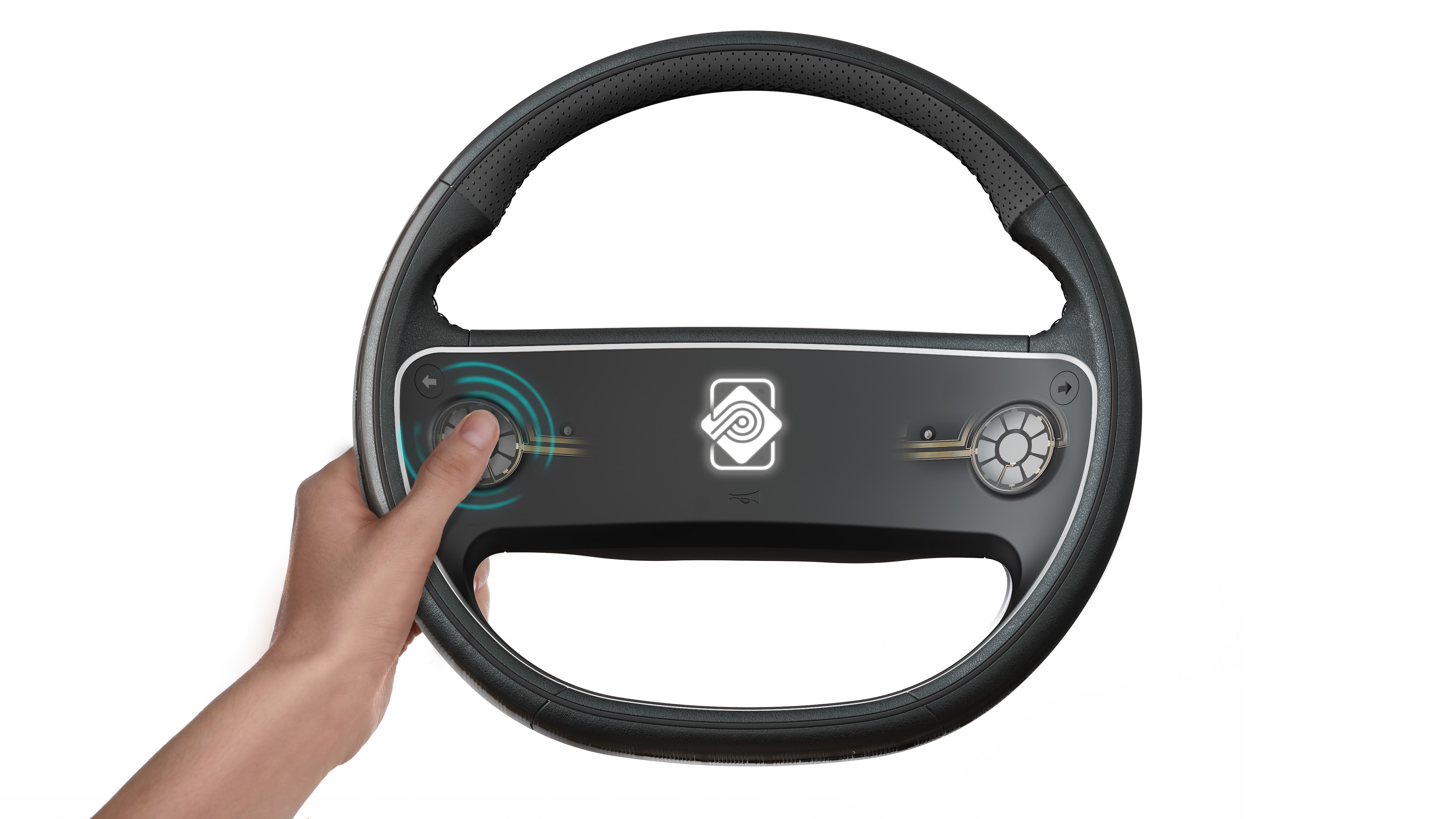 Cercle is the result of an extensive research and design program involving multiple partners across Europe to address this problem. The result is a contemporary steering wheel design with integrated controls, and inbuilt haptic feedback, all within a traditional aesthetic that is recyclable.
Designed to be simply disassembled into component waste streams utilising new approaches to materials, production and assembly technologies, the design uses sustainable and reusable materials throughout without compromise to this key touch point within the vehicle.
While there is a strong long-term user benefit in the sustainable approach, Cercle has been designed from the start with significant user benefits in mind.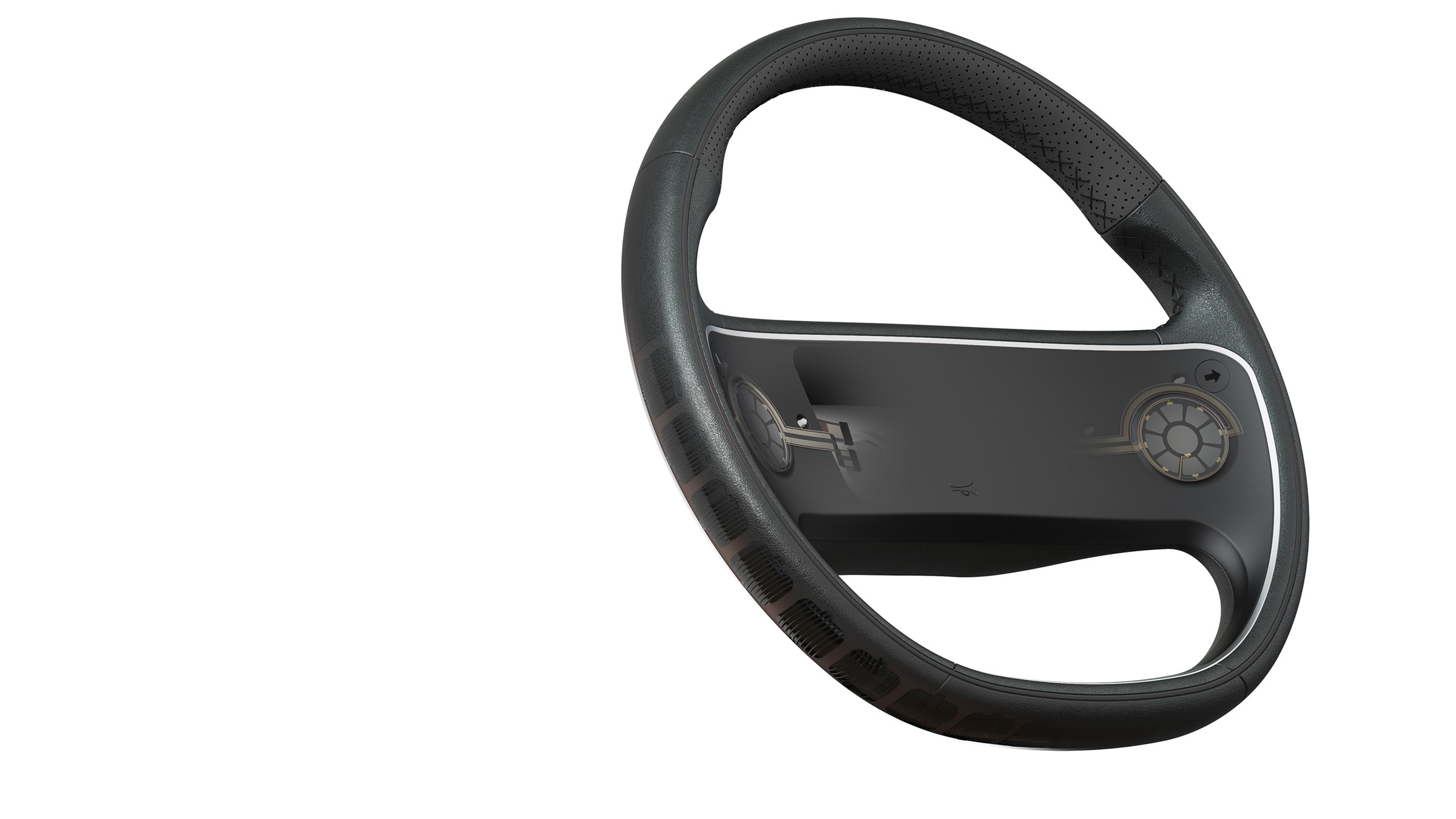 The next generation control and user feedback considerations are integrated within the steering wheel with printed piezo-electric sensing technology incorporated throughout tactile surfaces. These allow a myriad of user benefits through this primary touch point in the automotive experience. The ability to sense, input and provide haptic feedback through the wheels control surfaces can monitor driver conditions such as tiredness, stress and key health parameters through the wheel, as well as allowing simple and positive control over essential driver controls. Haptic feedback is used not only to confirm control interactions but also to provide an additional layer of driver feedback around conditions, safety and driver feedback (e.g. blind spot indication).
Critically this is packaged in a design that is both high quality and familiar to drivers and allows traditional learned behaviours to leverage and deploy for rapid understanding and use.
As a key emotional touch point to the driver experience, the use and tactility of high-quality materials and engineering, including safety, has not been compromised through new manufacturing and assembly approaches, nor for the use of sustainable materials.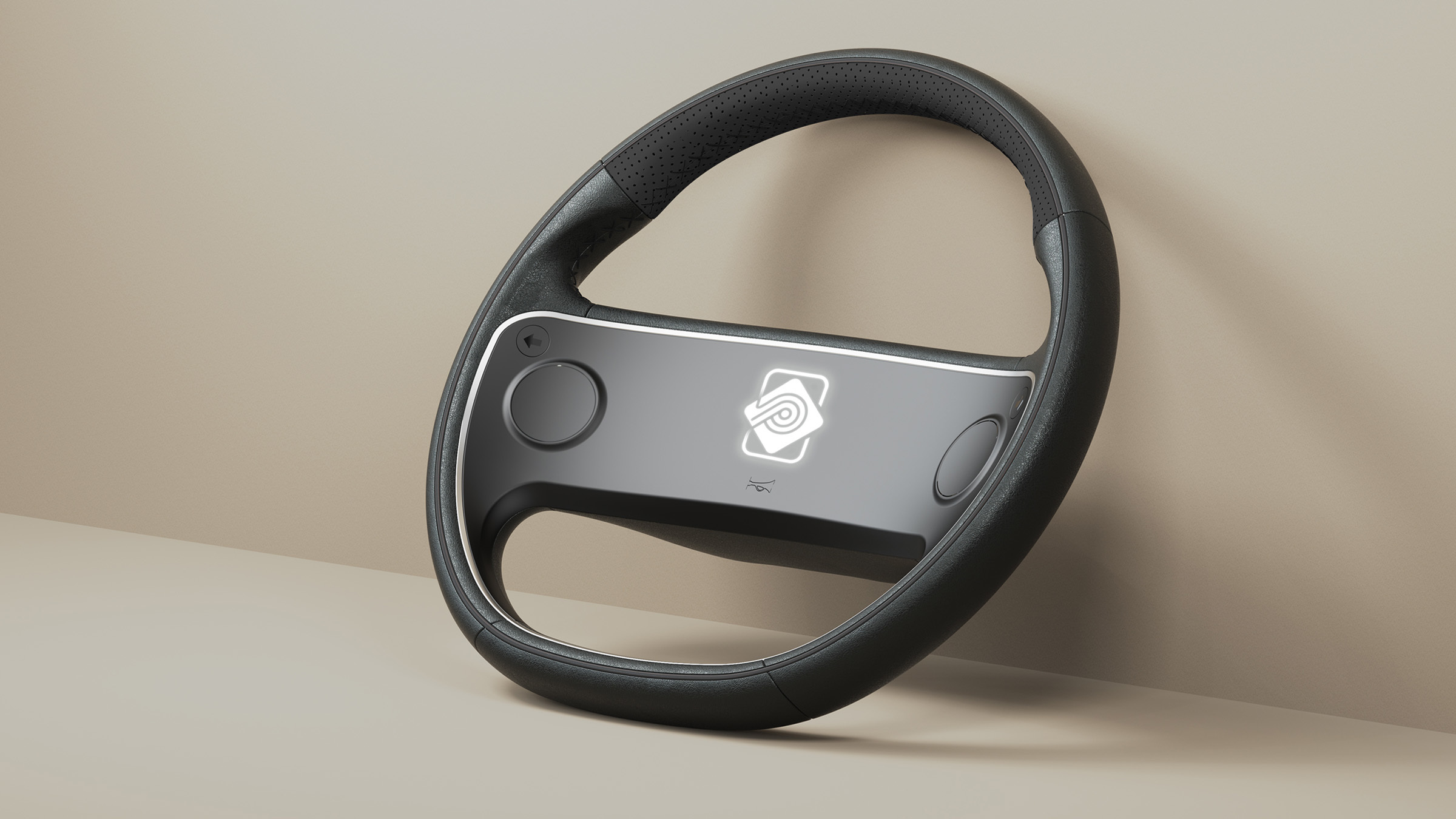 Design of a recyclable steering wheel is a major EU environmental objective. Cercle supports the key ambition of a full circular economy-based transport system, in a competitive and responsible automotive industry which eliminate up to 6 million steering wheels sent to landfill annually in the EU.
A number of research partners and automotive companies have contributed to the Cercle development, which has aligned to the objective of more sustainable transport solutions. There are strong benefits to the key Tier 1 automotive supplier in the advancement of Cercle, cementing a reputation for innovation and synergy with increasing demand from customers for sustainable solutions in this critical area.
For customers, Cercle and its derivatives within their own vehicle designs, fulfil both advancement in user experience offers, especially in an increasingly digital platform, in addition to, contributing to an ambitious and essential circular economy and sustainability targets, together with upcoming regulations in transportation.