Meet Jonas, the newest member of our UCD Team
Jonas Gentle, our newest User Centred Designer, joined us in June 2021, having moved to Bristol with a Master's in Design Innovation and Transformation Design from the Glasgow School of Art in his pocket.
"What particularly drew me to PDR was the diversity of work, because there is so much you can do," Jonas explains. "I could be working on healthcare one week, and useability or academic assessment tools the next."
Like many PDR team members, Jonas joins us with specific specialisms, his being design research and service design.
"There are opportunities to do these things, definitely, but also so much more. It's really nice having the flexibility to explore other work."
It's really important that people should be at the centre of everything you do, especially when designing products or systems.

Jonas Gentle | User-Centred Designer | PDR
But how does that break down into a 9-5 work day? For Jonas, his day typically starts with a meeting - either with the UCD team or the wider organisation just to check in. He explains, "Depending on the project, you're then free to do what you need - today, for example, I'm writing a useability report. Tomorrow I'll be doing something totally different, with Clwstwr."
Outside of the work itself, meeting the team has been a great experience. Jonas echoes previous new starters: "I really like the team - everyone has been really nice and welcoming. It's really important having a team who you really get along with."
When asked about the importance of UCD, Jonas explains, "I think it's really important that people should be at the centre of everything you do, especially when designing products or systems."
We need to think, "How is this really going to help people?" Especially if you're designing for people with disabilities, for example – you're then designing for everybody as when you design inclusive products and services that meet the needs of people with diverse abilities, it results in an outcome that is more inclusive of the needs of everybody."
And this isn't necessarily something that's done everywhere. Jonas goes on, "UCD bridges the gap between research and design which can often operate in silos. The approach to user-centred design here at PDR helps to provide a holistic approach where nothing gets lost."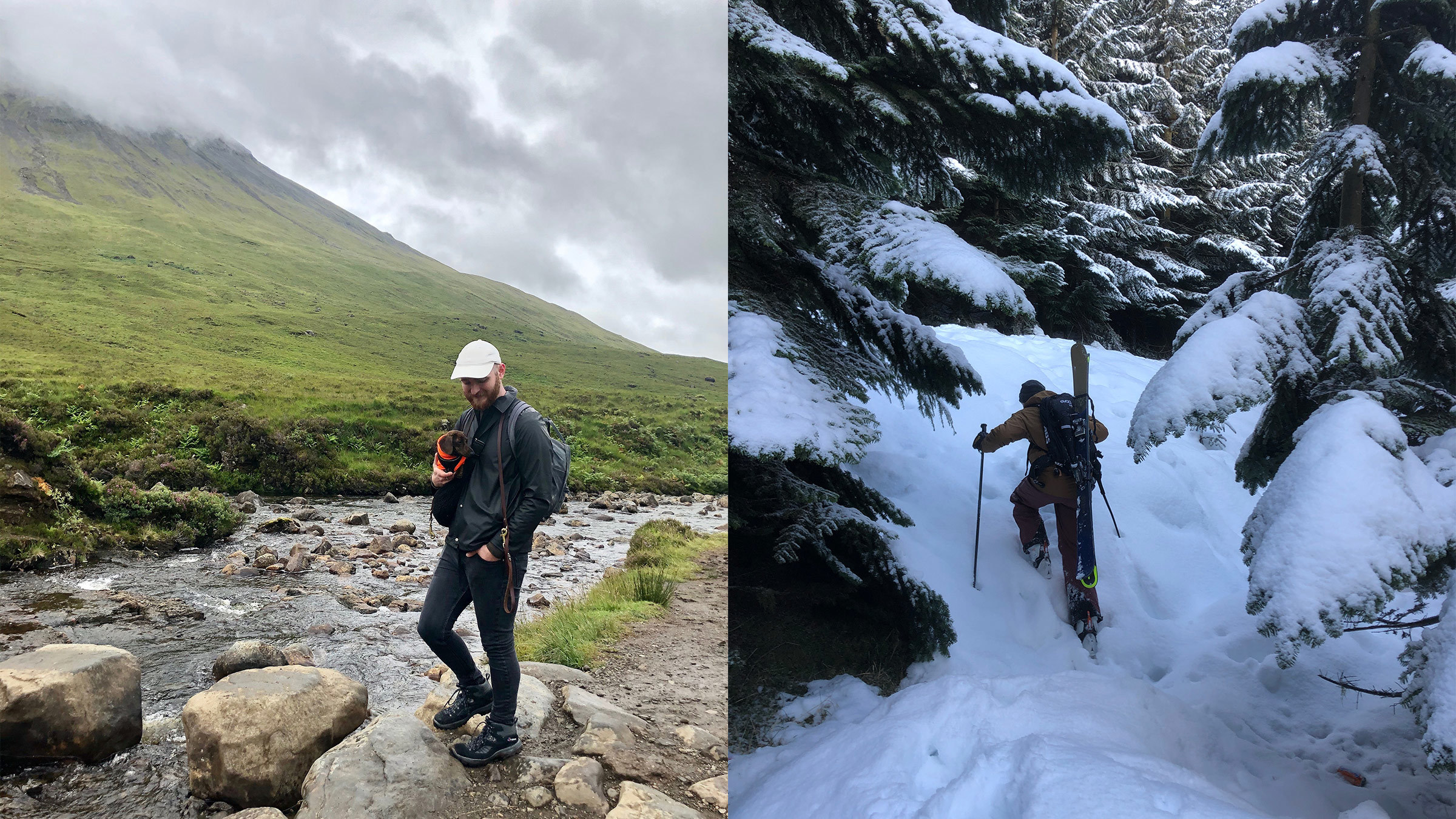 As for his life outside work, Jonas is a passionate houseplant enthusiast and an all-round creative. And on weekends, getting out into the countryside or the coast with his partner and Miniature Dachshund would be his favourite thing to do.
"I grew up in a fishing village in the northeast of Scotland so the sea and countryside feels like home. That's why I'm always keen to get out of the city for a bit!
"And when it's possible again, I'd love to get back into snow sports - I used to be really active in competitive snowboarding so that's something that's on the to-do list."
Everyone at PDR would like to officially welcome Jonas to the team! But we can't promise we'll be trying extreme snow sports at the next team social...