Detangling and conditioning natural hair can be an uncomfortable and time-consuming process. Stories abound from users of expensive, lengthy and difficult detangling rituals, and in long and difficult hair care routines with children and siblings. Numerous examples exist of individual adaptations and modifications to existing products in an attempt to ease the process, with no dedicated designs in this area.
The Nyfasi Deluxe Detangler is the first detangling comb designed specifically to the needs of the Black and Afro Hair community. Hair care is an important part of a person's daily routine, and dry, afro-textured hair in particular requires a tedious and time-consuming process, including numerous lotion applications to keep it healthy. The Deluxe Detangler aims to make afro hair care easier and quicker, by combining two important steps in one: conditioning and detangling.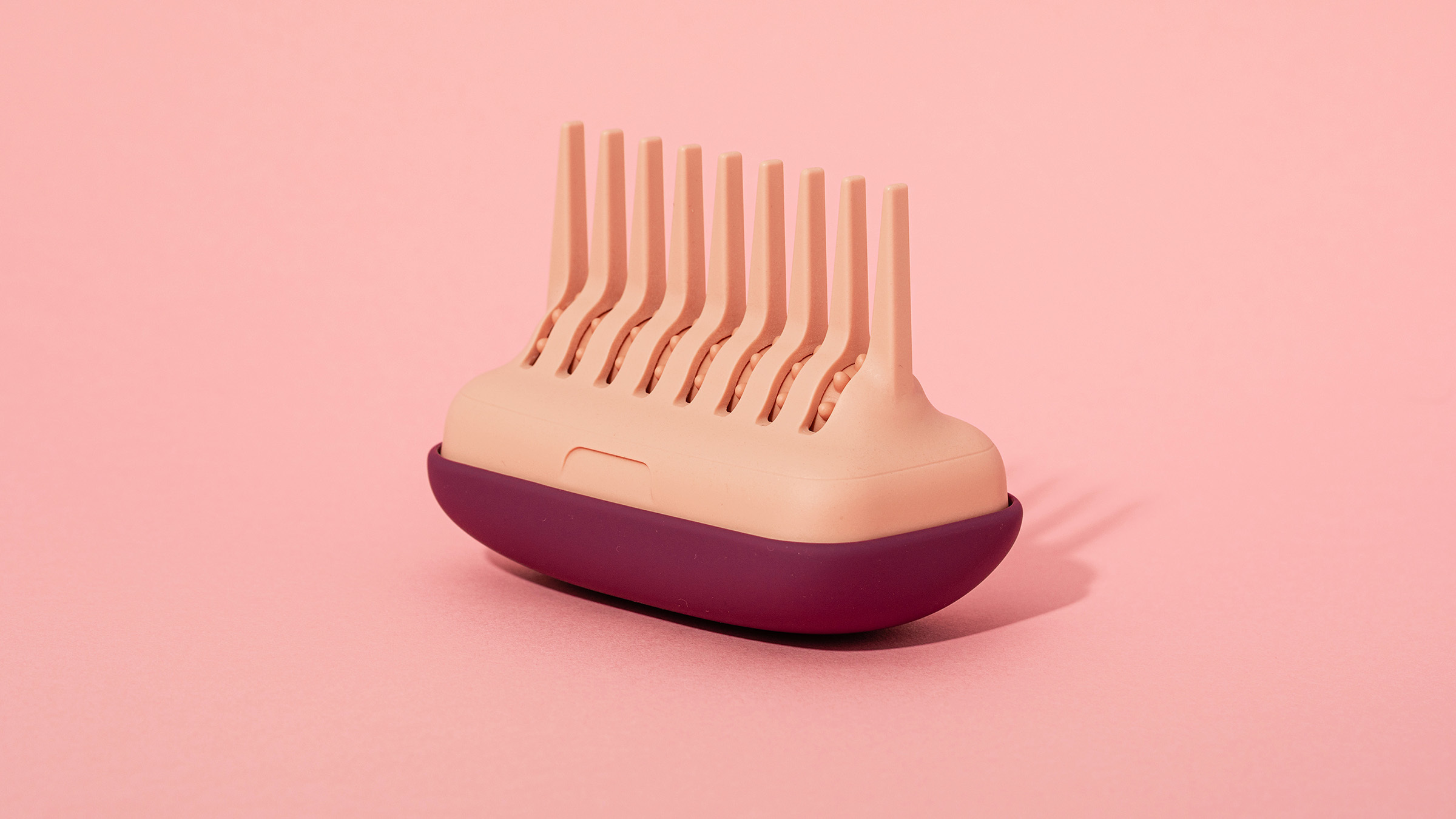 THE APPLICATOR
The comb applicator contains a patent release mechanism, which facilitates the application of conditioner, a top cover keeping the chosen lotion sealed in while using it, and a protection cap covering the comb for easy storage when not in use. Designed for long term use, the application of conditioner at the point of detangling has been shown to cut lotion use by as much as 70%.
TIME SAVING
Currently, applying lotions and detangling hair is often a time consuming and sometimes painful process, as users have to alternate between applying conditioner and brushing as they go through each section of hair. Combining these two steps in one will help ease the overall routine, allowing the user to go through the process without having to switch tools repetitively.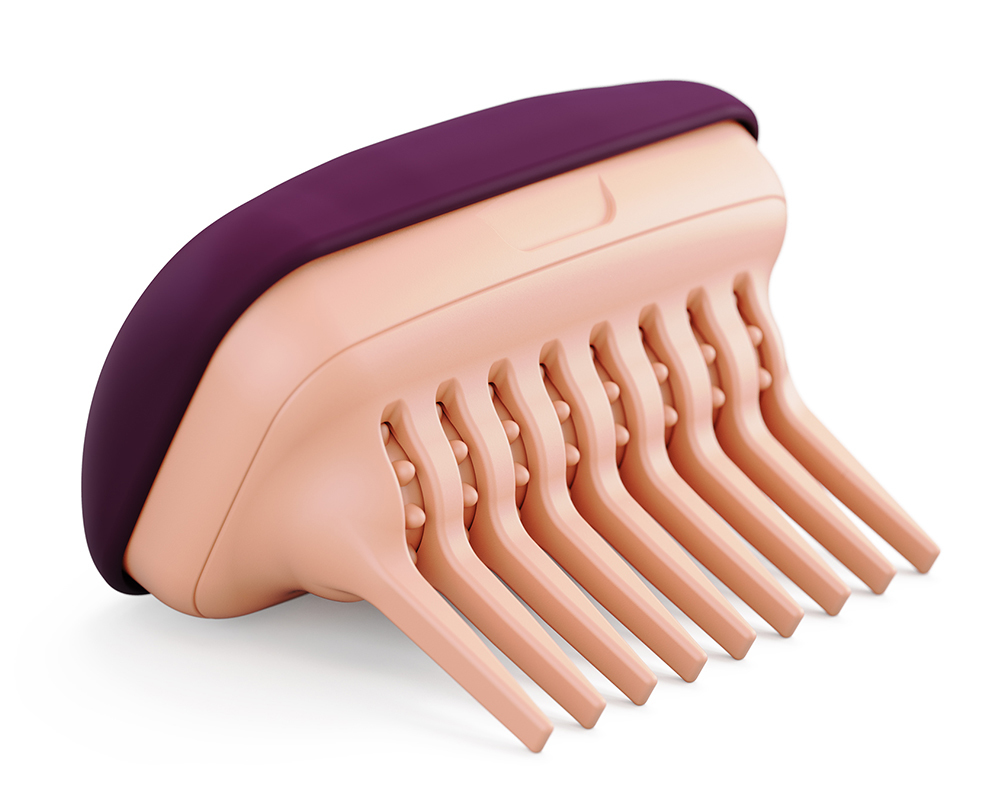 ADAPTABLE
With the Deluxe Detangler, users can fill the top container with their preferred conditioner, allowing them to tailor the product to their personal routine. This feature makes the comb adaptable to individual hair types and habits, offering a personal experience to each user.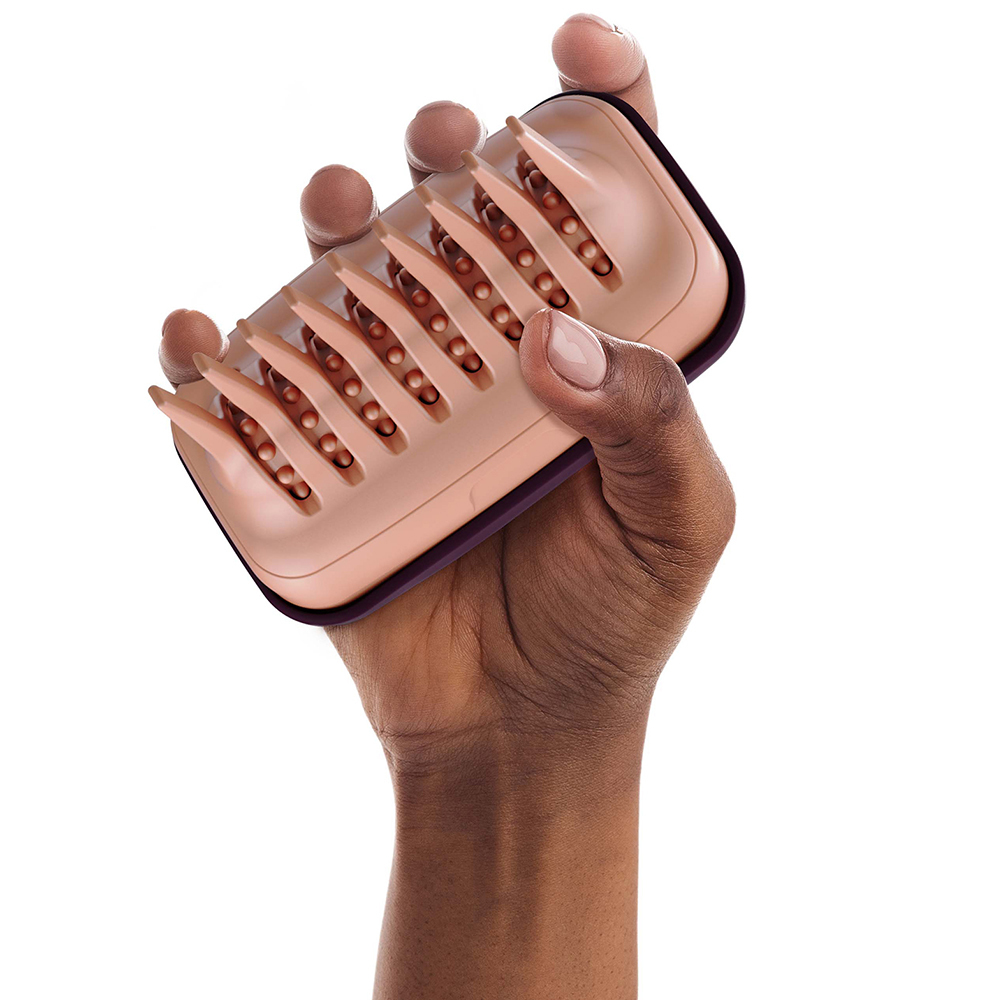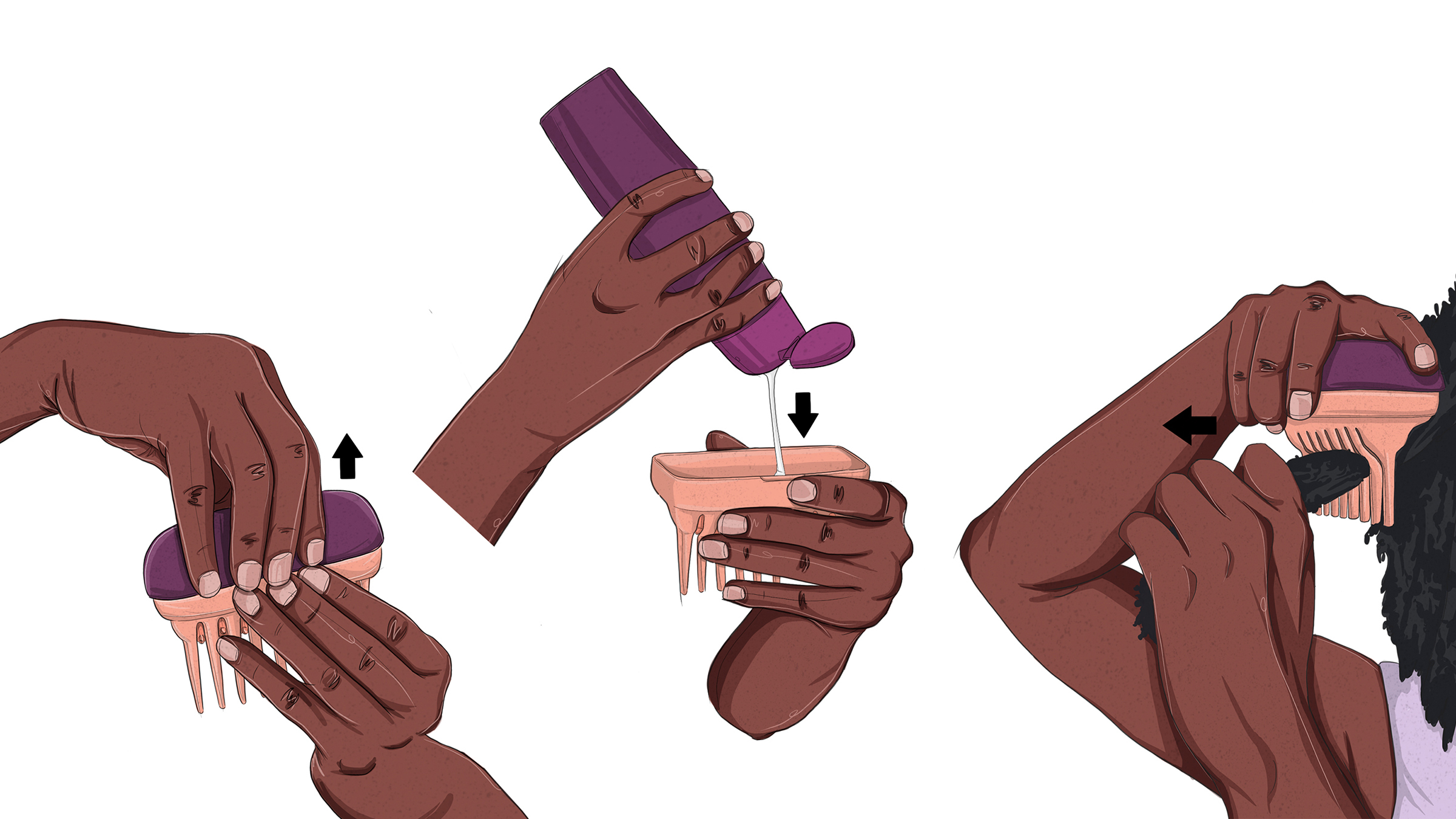 EASY TO USE
Uncertainty due to the complexity of hair care can lead to damage and pain when detangling brushes are not used correctly. The form has been derived from extensive user testing with real users, leading to its ergonomic design, secure and easy to hold and use in wet conditions. With this design and its included step-by-step guide booklet, the Deluxe Detangler is easy to use for both adults and children, and assists the user through a painless and hassle-free process.
PACKAGING
The Deluxe Detangler comes in a compact, eco-friendly packaging that includes a booklet with the story behind Nyfasi, as well as step-by-step instructions on how to use the applicator for best results. It's simple and effective design was created to stand out on retail shelves.