Female Brace
R&D Surgical Ltd
A pectus carinatum brace designed specifically for the teenage, female form with a neat, discreet and comfortable fit.
Up to 4 million children each year are thought to be affected by pectus carinatum, also known as pigeon chest. While the condition mainly affects teenage boys, girls also suffer with the condition. Clamping the breastbones to allow them to grow correctly is an effective treatment but current frames are unchanged from 80-year-old designs, uncomfortable, debilitating and crucially not designed to fit a female form.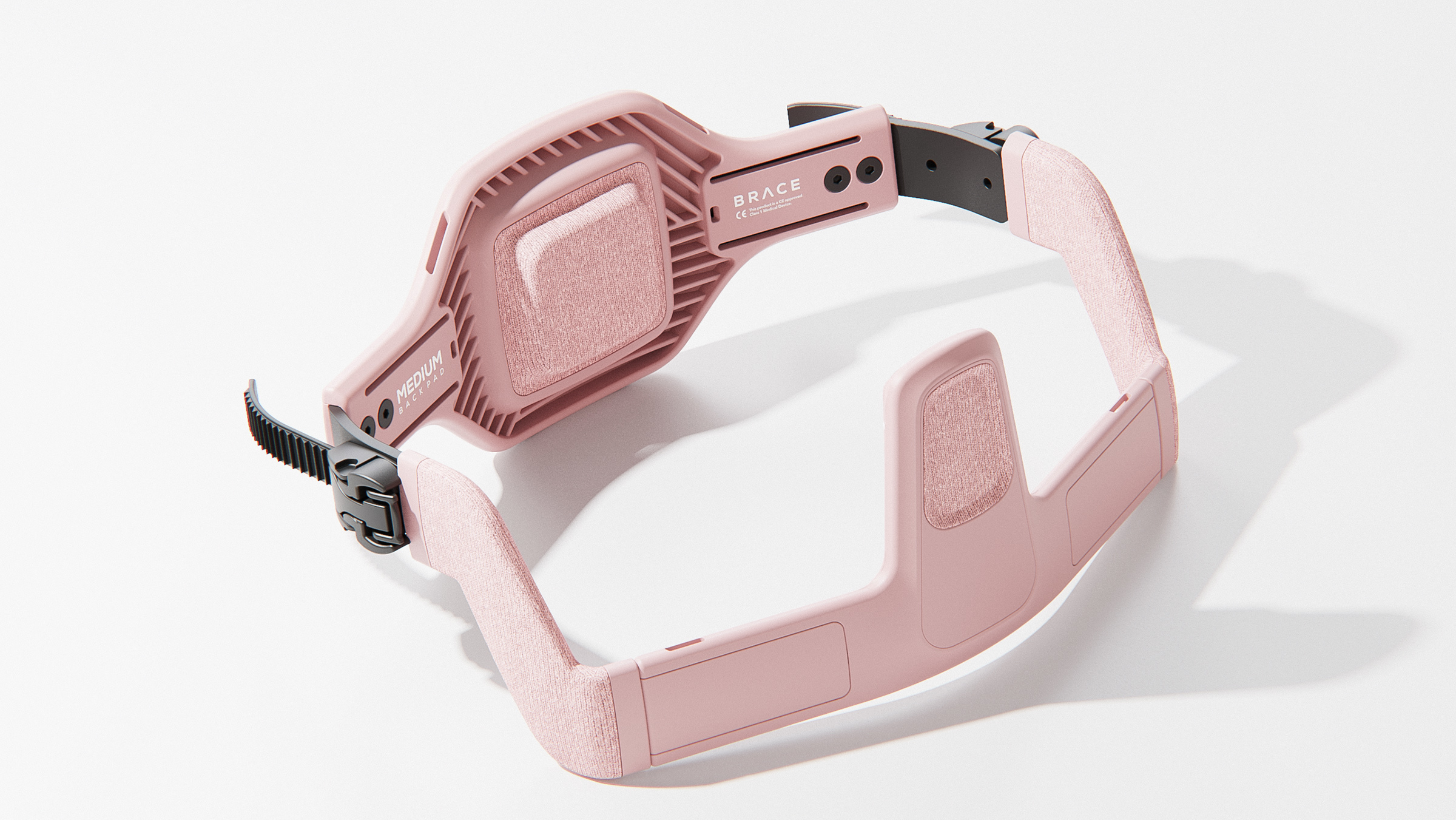 The new brace is specifically designed for the teenage female form, to fit neatly and discreetly. Worn beneath clothes, it uses contemporary materials and mechanisms to create a more comfortable, clinically effective and discrete solution. This is the first innovation in the treatment of pectus carinatum for many years and there are no other competing products that take a similar approach. The organisation, established by a small group of practicing paediatric clinicians, believes strongly in a holistic approach to treatment that recognises emotional as well as physical wellbeing. The female brace product is their second product which places at its core a very human-centred approach and deep understanding of user needs.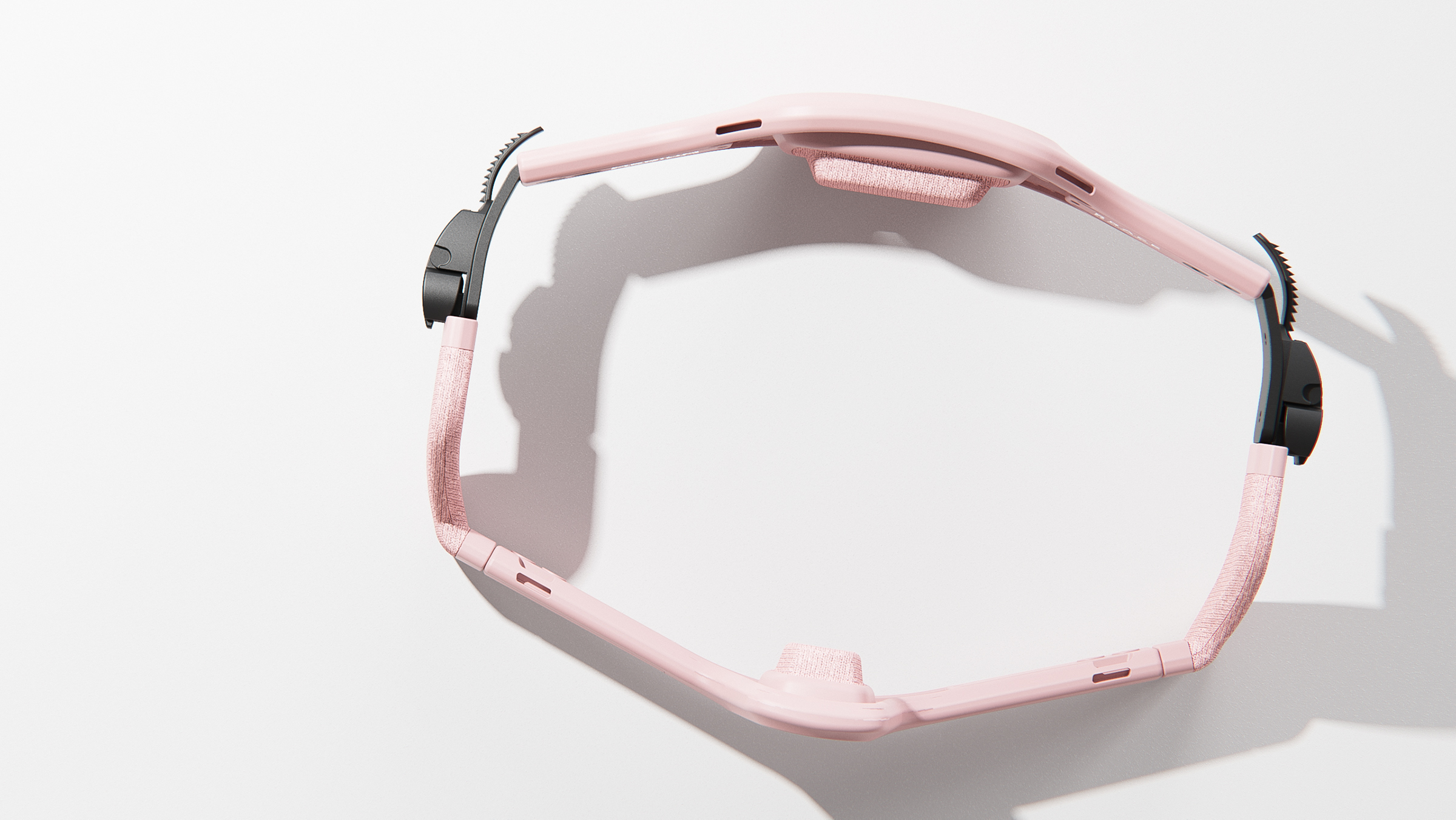 Structural design, alongside careful ergonomic study, run parallel with requirements around patient comfort and wellbeing, to ensure effective treatment. Chromed metal bars and clamps are replaced with a slimline metal and Delrin subframe, that provides the underlying structure through which compression forces are applied. This subframe is enclosed with padded and breathable fabric outer that provides a comfortable and approachable form, that can fit underneath clothes and allow for discreet, comfortable use with an aesthetic more acceptable and less stigmatising to teenage users.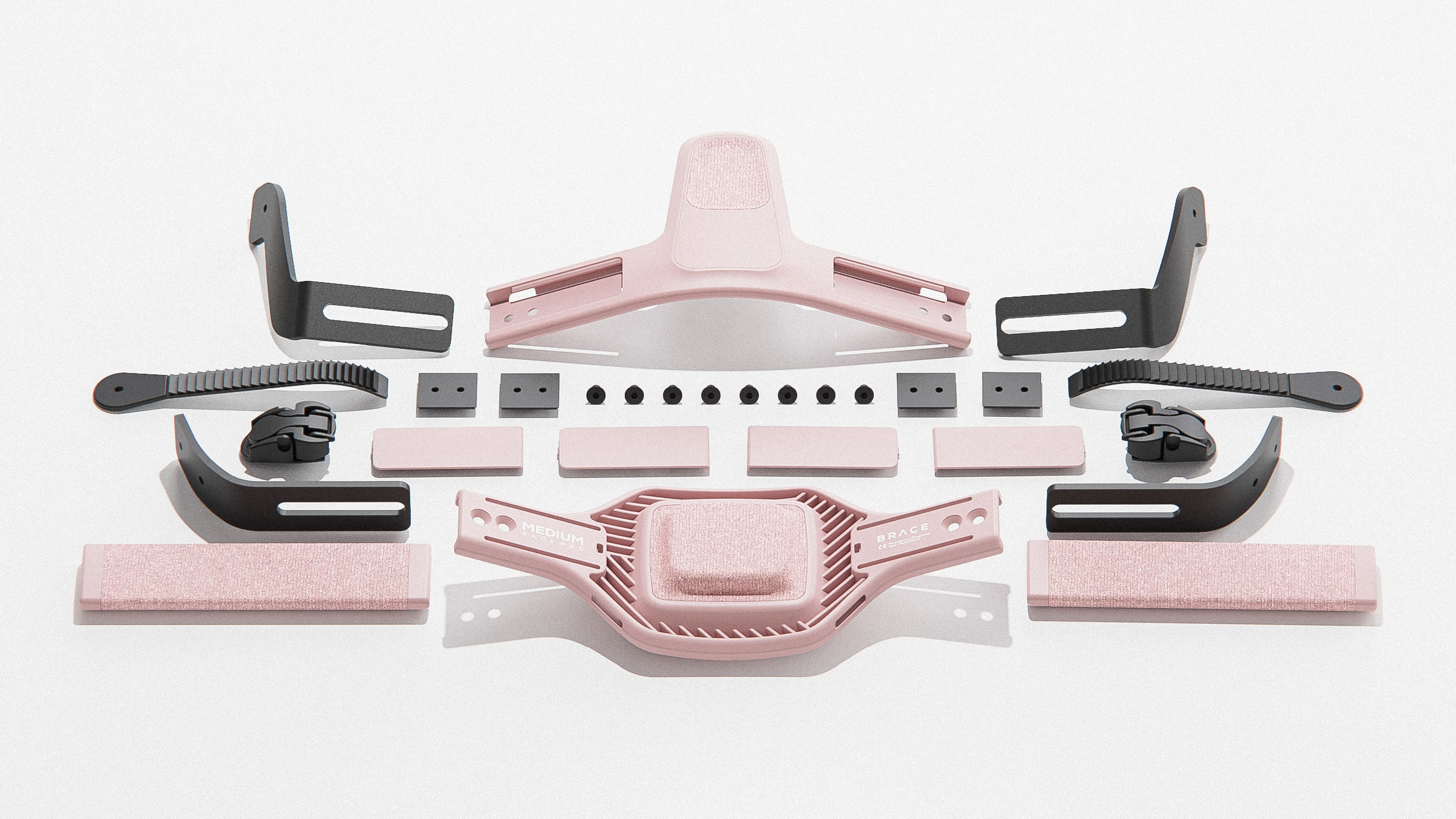 Clinical study to date has proved the device to be both effective and strongly liked by teenage girls who suffer with the condition. Treatment at this stage, while bones are still developing, cures the problem of protrusion which in turn prevents complications such as breathing difficulties and chest pain emerging. The greatest impact however is outside of the physical and relates to perceptions of body image and self-confidence, so critical in teenage years. Treatment can be up to 24 months and the device is designed to be returned, the fabric and padding, which are easily removed for cleaning, replaced, and reissue to a new patient.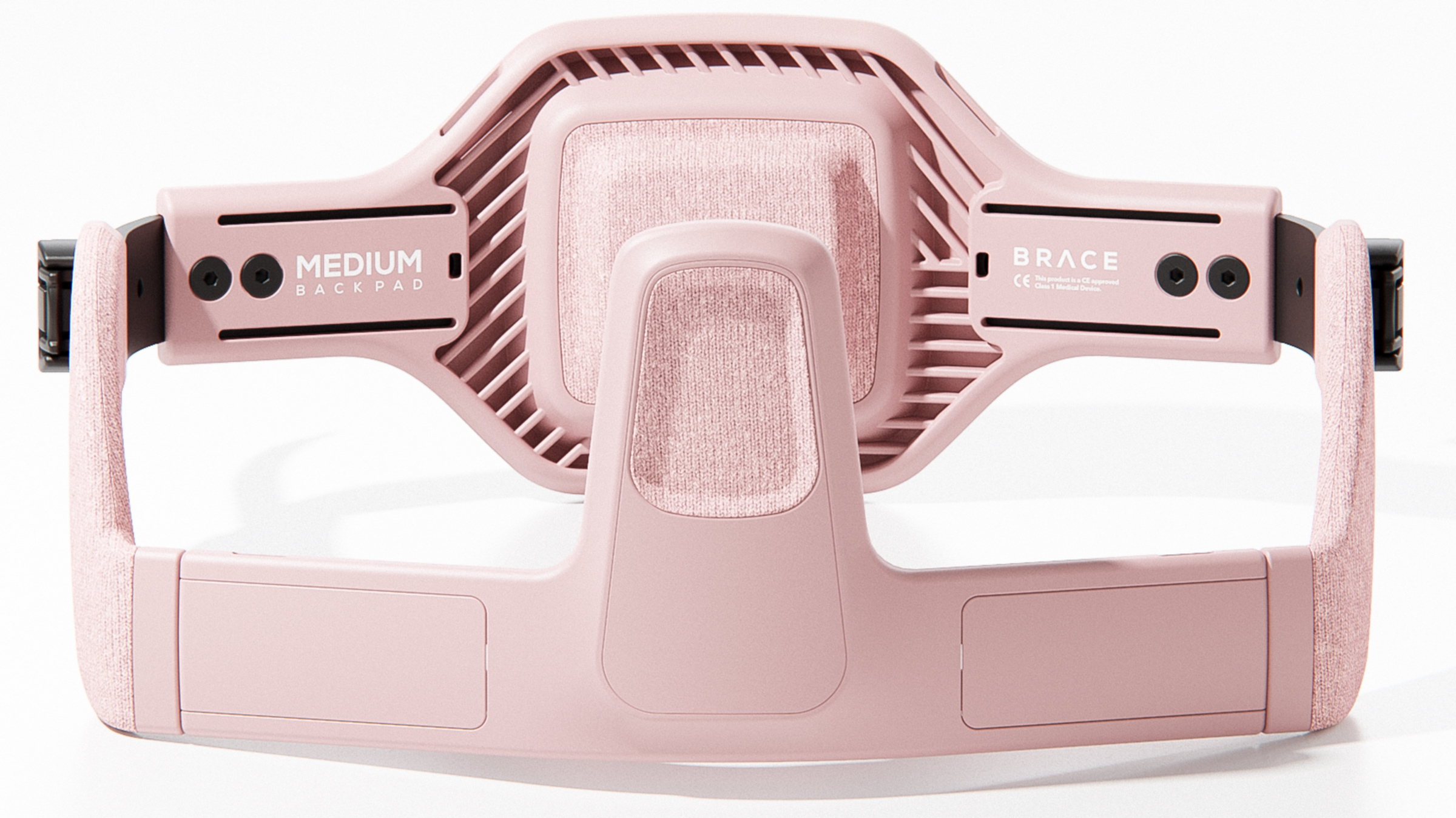 The product can be easily set up and adjusted by a clinician to the subject, and compression forces applied with the slimline ratchets on each side of the product. As a subject grows the product can be easily adjusted without tools to accommodate this. Trials indicate the more distributed force and greater comfort of the device ensures longer use and better outcomes in a shorter time. The comfort and ability to wear beneath clothes allows users to carry on with their daily lives with minimal disruption.