Design4Innovation
European Commission
Recognising design as a tool for innovation.
As of January 2017, PDR's Design Policy Team is leading on an Interreg Europe funded project Design4Innovation.
Together with seven other European partners, comprising of regional European governments, design centres and innovation agencies, the Team will develop Design Action Plans to enhance SME competitiveness through more strategic use of design.

This project corresponds with the European Commission's 'Action Plan for Design-driven Innovation' (2013), which recognises design as an accessible "tool for user-centred and market-driven innovation in all sectors of the economy" and calls for European regions to develop their Action Plans for Design.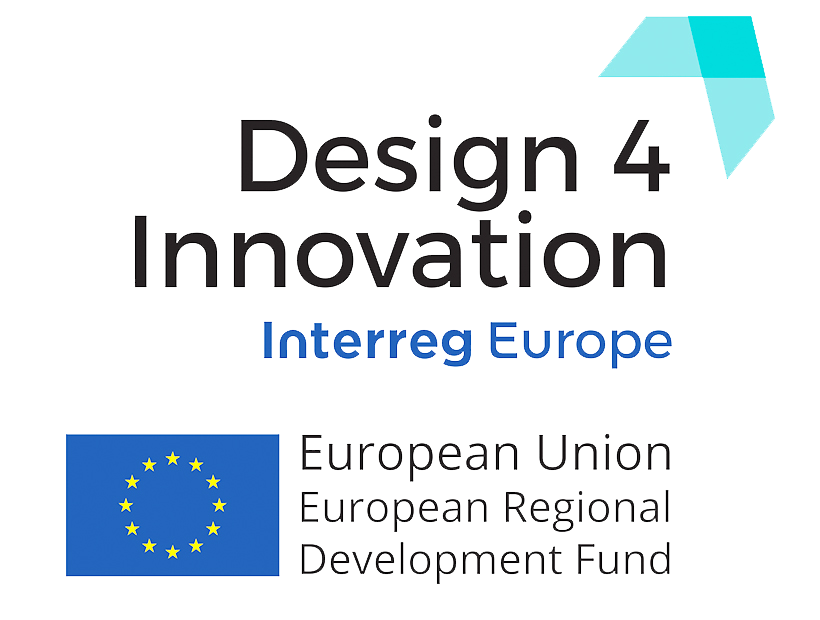 Through interregional knowledge exchange, the project will identify best practices in design support mechanisms for SMEs and engage with policy-makers to integrate support instruments for design into the ERDF operational programmes.

The project partners aim for 1,600 SMEs to benefit from support instruments (both financial and non-financial) to bring more innovative, user-friendly, and profitable products and services to the market.

To better inform evidence-based policy-making, the partners will monitor the impact and evaluate the effectiveness of implemented mechanisms during the 24-month monitoring phase. The results will be shared during a high-level conference in Brussels in 2021.
PDR will support Welsh Government to better understand how design can achieve innovation priorities for Wales. For example, by supporting 200 companies to benefit from design support within innovation funding programmes to bring new products and services to market that better respond to user needs.

DR ANNA WHICHER | HEAD OF POLICY | PDR (DESIGN4INNOVATION PRINCIPAL INVESTIGATOR)