SteriPlas is a revolutionary system for contact-free, low cost, and painless treatment of acute and chronic wounds.
NON-INVASIVE TREATMENT
Adtec's patented technology, developed in conjunction with the Max-Planck Institute in Germany generates cold plasma that has been proven in clinical trials using 2-minute treatment applications.
Designed for easy operation, the system can be moved around a clinical environment to bring the treatment to the patient and effectively treat debilitating and life-threatening wounds.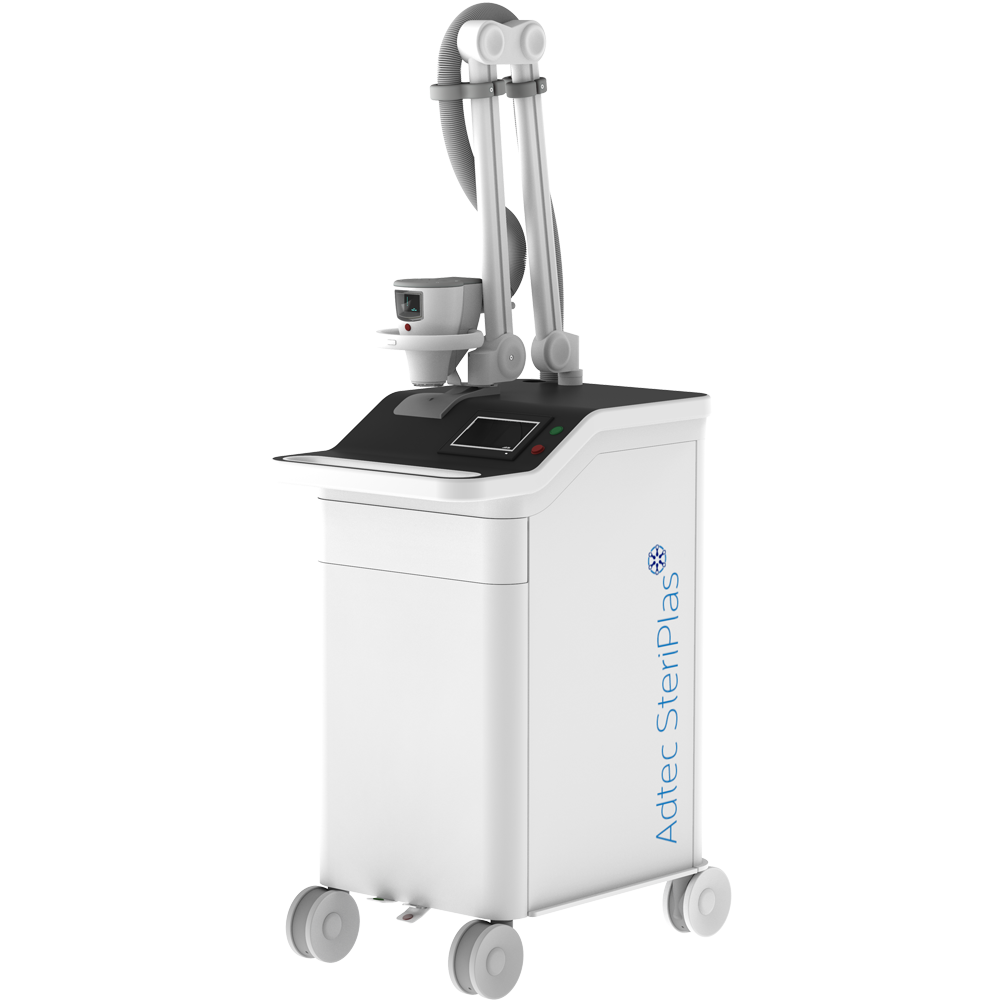 FROM PROTOTYPE TO MANUFACTURE
This work started out as prototypes developed for fit and function and then the team moved on to making the final production parts using flame retardant resin.
The masters were 3D printed and production parts were vacuum cast with some parts glass-filled for extra strength. This job required complex silicone tools with over-moulded parts.