Meet our new User Centred Designer, Afaf Ali
We are excited to introduce our newest recruit, Afaf Ali who joins us as a User Centred Designer at PDR. Afaf is an Industrial Design Graduate from Northumbria University and has been with us for over four months. Our User Centred Designers use a variety of research and design techniques to focus on users and their needs at each stage of the design process.
So, to better understand what this role entails and to get to know Afaf, we asked her the following questions.
What appealed to you about working at PDR? "PDR's commitment to designing products and services that improve the user's day-to-day life is something that caught my attention and is a strong interest of mine. I've always wanted to work with a team that designs with a purpose in mind and that's exactly how it feels working at PDR."
Asking about what her day looks like at PDR, she mentions, "My current 9 to 5 day involves participating in the planning of a wide range of qualitative design research methods, such as in-depth interviews and usability testing, in order to identify research insights, and translate them into design concepts alongside my team."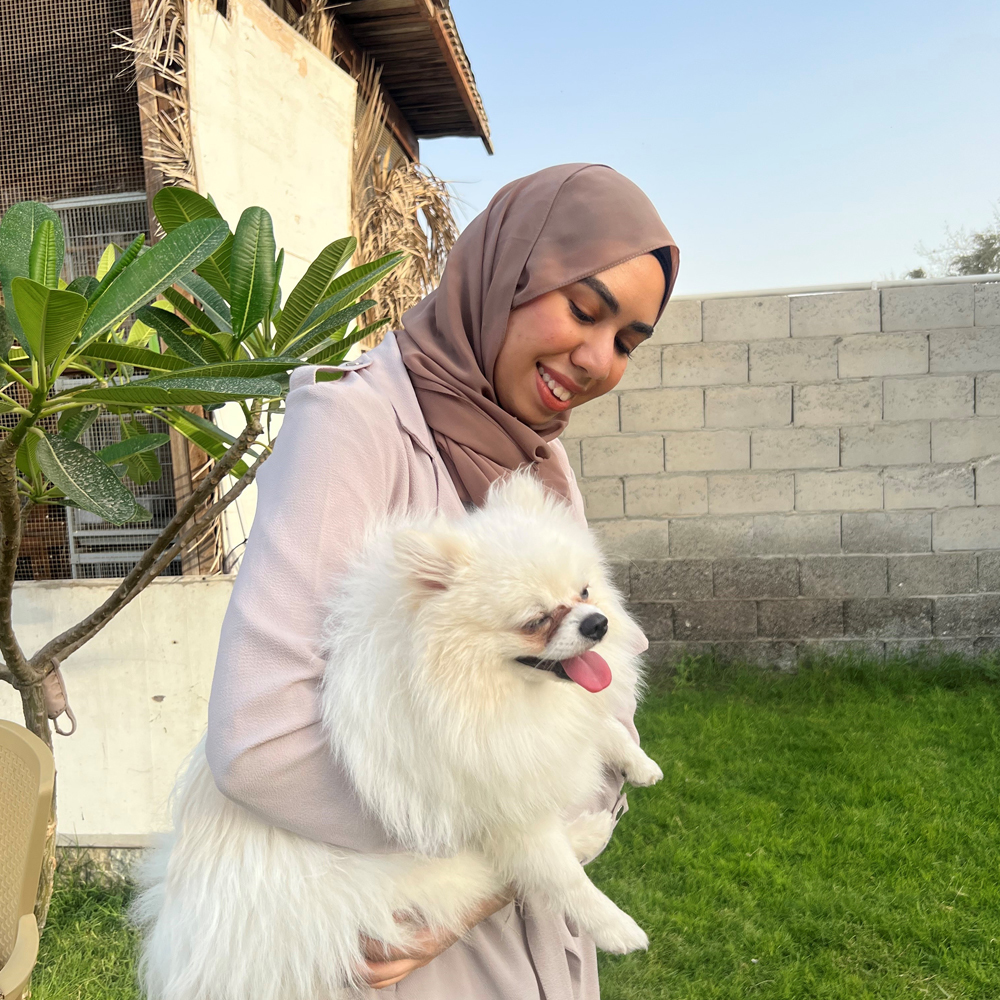 So, what projects has Afaf been working on? Afaf is currently working on two projects in two different sectors: Finance & Medical devices. And when asked at which stage, they're currently at within both projects, Afaf mentioned that as a team they are in a continuous development process.
Speaking more about the team and work culture, Afaf says: "The team is more of a family. I didn't have anyone when I first moved to Cardiff, but I felt right at home. My co-workers were even there to help me with the entire moving process. They are always willing to support in any way, not just at work. And with the support of everyone, I was never overwhelmed by all the new information or the process of adjusting to a new environment."
We questioned Afaf about her ideal weekend and whether she had any hidden talents. "My ideal weekend would normally be surrounded by cute dogs or visiting dog cafes! but I have yet to find any in the area. So for now, my ideal weekend is being a tourist in the city and visiting nearby cities. And sometimes I just like relaxing at home!"
As for hidden talents…"I love baking cakes but I guess it's not hidden anymore as I have been forcing everyone to finish my cakes, so I hope they're loving it! Other than that, I'm really into art in general whether it's physical or digital, a bit of graffiti and procreate is what I love.'' Afaf's weekend and talents sound like just the right amount of productivity and leisure!
The PDR team extends the warmest of welcomes to Afaf. We're thrilled to have her on board!