PDR's IFA 2023 highlights: Unveiling the future of tech in Berlin
IFA is Europe's largest technology exhibition and the prime platform for well-known brands such as Samsung, Siemens, Toshiba, LG, Sony, Grundig, and Philips to present their latest consumer electronics and appliances. This year's show included over 2,000 exhibiters across 26 halls and attracted around 182,000 visitors from 138 different countries.
Our Business Development Manager Anthony McAllister attended this year's show on behalf of PDR. Read on to see what he saw in Berlin...
Highlights from the tradeshow
Both Hisense and Honor provided keynote presentations at this year's event. Hisense discussed the seamless integration of consumer-oriented services across the home while Honor spoke about how foldable technology may impact the future of mobile devices.
High-level industry symposiums were held on Friday and Saturday, with key experts covering a range of issues including sustainability, the circular economy, artificial intelligence, the metaverse, robotics, and the Internet of things.
AI and sustainability emerged as the show's primary topics. A Sustainability Village, a House of Smart Living, and a Robotics Hub were added as new experience zones. The Sustainability Village aimed to promote best practices in sustainability across the sector, aligning with the target of reducing greenhouse gas emissions by 43% by 2030.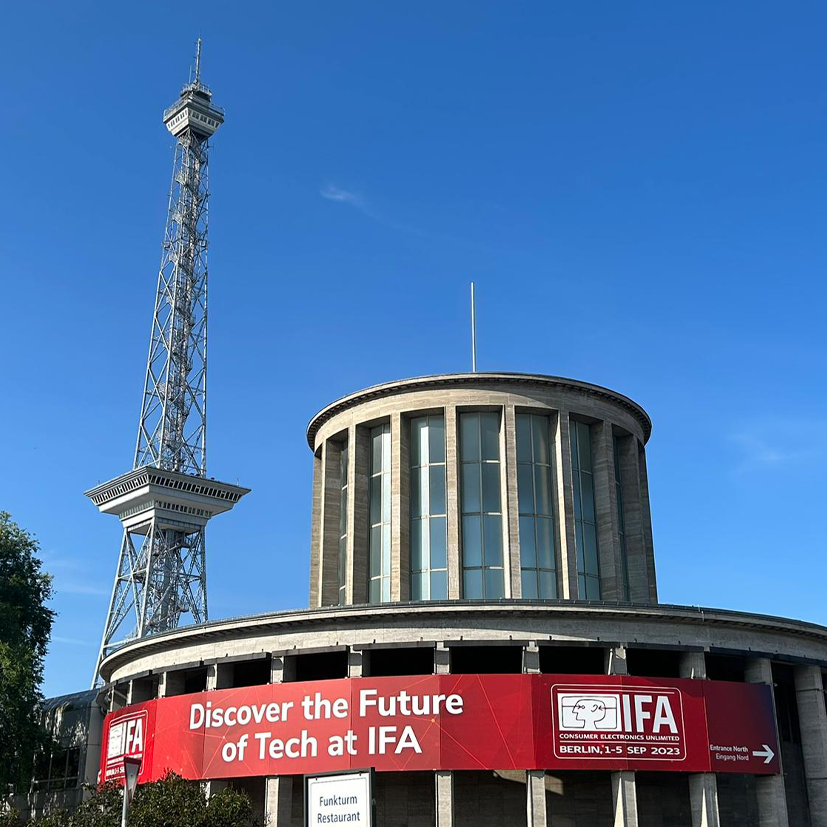 Product highlights
But let's not forget the main event – the product releases! Here are some of the launch highlights:


Phillips launched the Hue Smart Lighting and Home Security system
Lenovo has announced the Legion Go gaming hardware, which will compete in the portable gaming console market
Honour unveiled the Magic V2, an improved version of their foldable smartphone with a compact body and a large 7.92" touchscreen tablet

Outside of the trade show, the team loved exploring Berlin when they could: "The tradeshow took up the majority of our time in Berlin, which was understandable given how incredible it was, but we love Berlin as a city and managed to fit in some sightseeing in the evenings!" explained Anthony.
This first visit to IFA was an exciting opportunity to engage with organisations and remain up-to-date on industry trends.
And what's more, we don't intend to make this a one-time event. For us, it's not only about business, it's also a source of inspiration for our team of designers as a great place to meet with the world's most innovative technology giants. We'll definitely see you next time, IFA!

Next steps
Discover more about PDR or contact us to discuss a product idea.