Bariatric Hospital Bed
Nightingale Beds Ltd
Design and manufacture of a bariatric hospital bed for the global market.
The core business objective was to turnaround the fortunes Nightingale Care Beds through a revision of its core product that offered substantially improved functionality, performance and value.
This step-change in market attractiveness had to be achieved in parallel with substantial product cost structure reductions with a very limited tooling budget alongside a total project timetable of 9 months from brief to launch.
Extensive primary research with both patients and carers revealed the failures in providing strengthened 'standard' products for very overweight patient care. Fully understanding the needs of both carers and patients and incorporating these centrally to the design process was critical. This was central to a solution that addresses fully both the clinical and operational needs of carers but also critically, the dignity and wider well being of patients who are often at the fringes of quality healthcare.
The ProAxis Plus design solution created not only meets but exceeds all relevant safety and performance standards and the demands of the original product design specification including height range, safe working load and pressure relief profiling.

The user-centric approach contributed strongly to practical ergonomic and intuitive interface designs. The bed is also extremely easy to clean and maintain and though exceptionally strong is simple to move and position with minimal effort.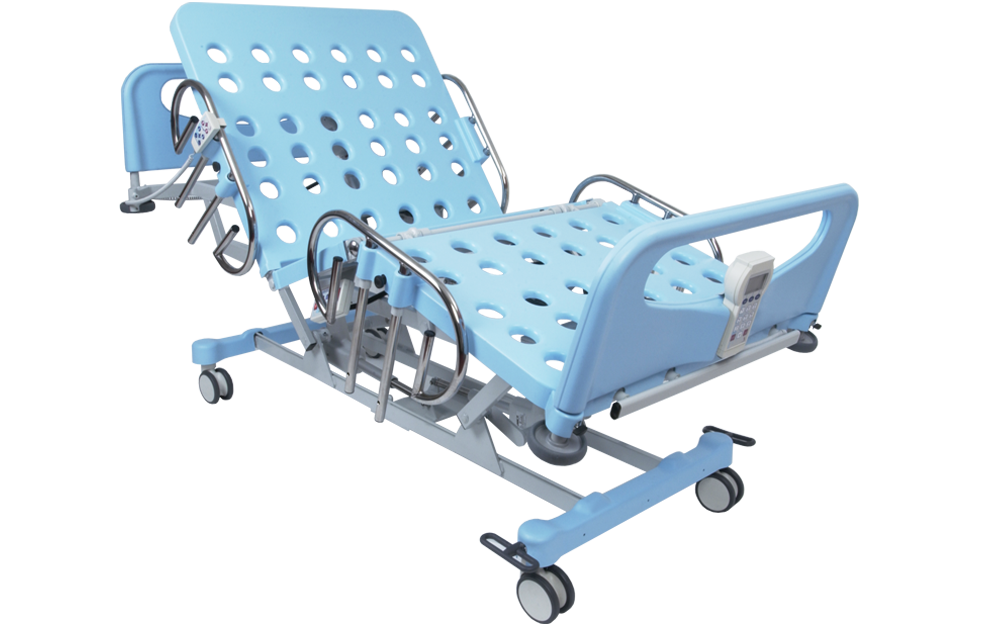 The redesign of the ProAxis hospital bed is an example of effective design acting as the driver and catalyst in the turnaround in fortunes of a small company, dedicated to manufacturing in the UK and who has to compete successfully with global healthcare companies with manufacturing and market access across the globe.

Within three years of launch sales have increased by 287% and profitability had increased substantially. Product material costs, relative to the previous product were reduced by more than 25% reducing product cost and freeing up cash through reduced stock holding.