Created to improve the access to and the availability of laryngoscopes, Callisto offers better functionality and ergonomics, while also reducing cross infection.
Manufacturers often face the challenge of meeting the needs of different markets with a single product.
Healthcare provision in different global territories is affected by training and practice, as well as the resources available.
Timesco, one of Europe's largest providers of anaesthesia products, was faced with differing market requirements for their next generation of laryngoscopy products. In the UK and Europe, healthcare practice was moving towards 'single use' surgical products, in response to fears of cross contamination by blood-borne agents which could not be thoroughly killed or removed by traditional hospital sterilisation techniques.
At the same time, Timesco recognised the demand in the developing world for a low-cost intubation system which could be sterilised and powered in territories and environments where resources are limited.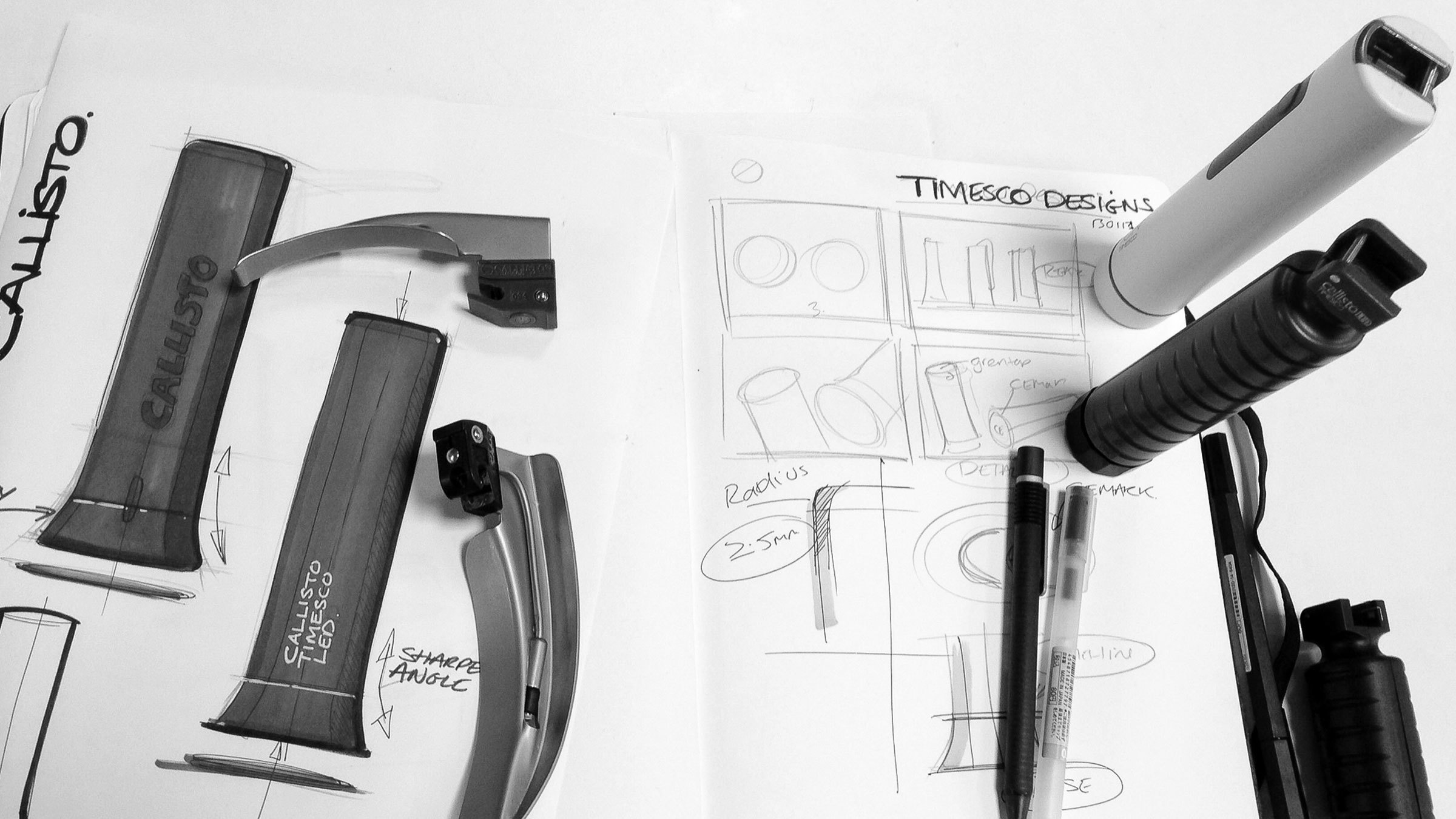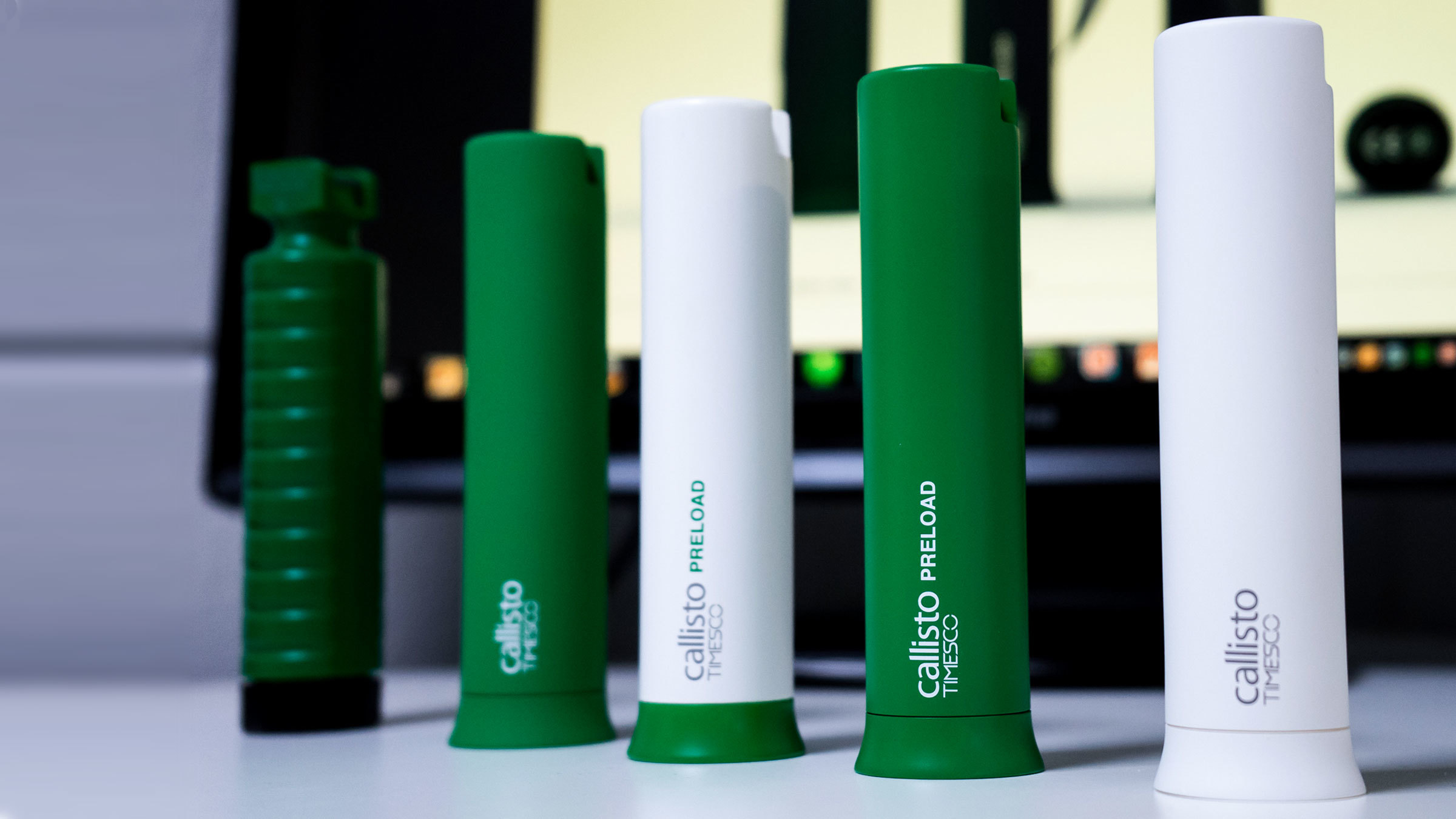 PDR developed a laryngoscope system for Timesco to address both market needs. Using an advanced acrylic polymer which can be sterilised and recycled, the Callisto handle can be powered with either small button cell batteries for single use applications, or standard 'C' size batteries when the handle is going to be used repeatedly.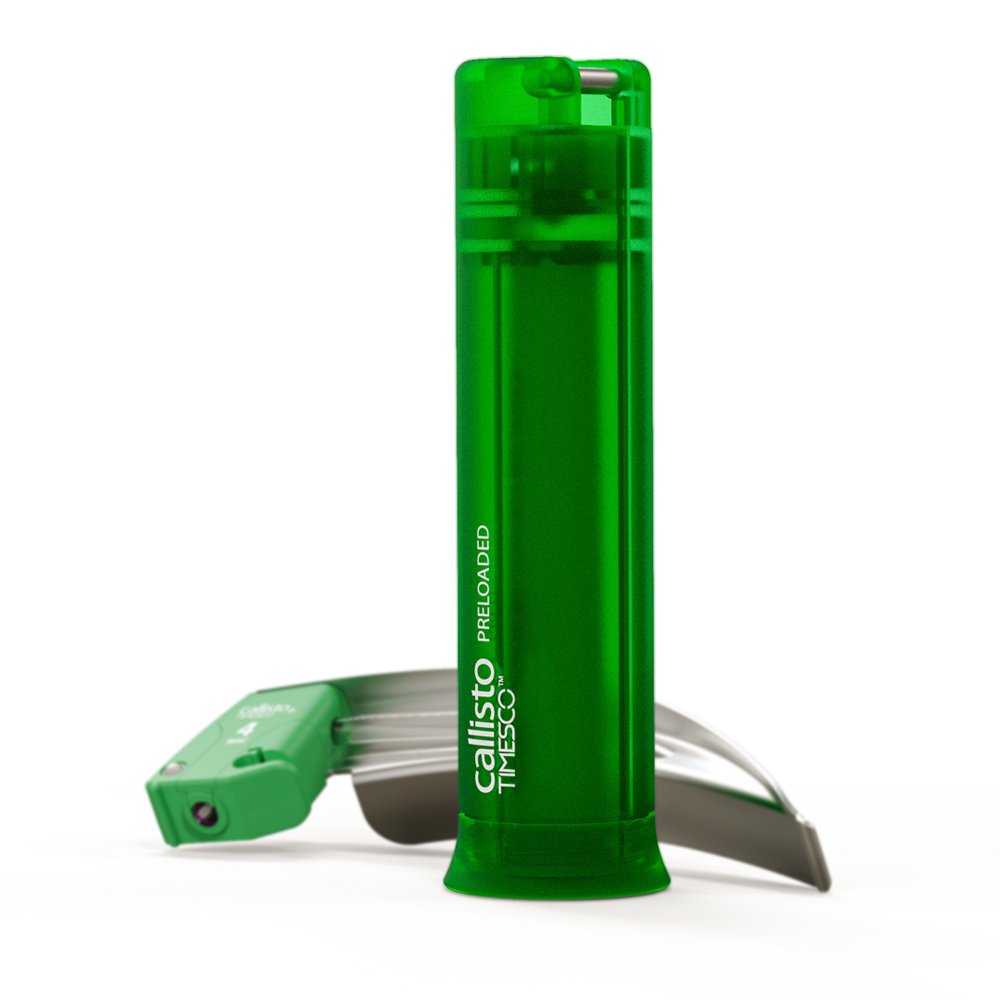 Regardless of market territory, all healthcare professionals want products which are robust, reliable, easy to use and function well. The Callisto handle is available in two sizes to suit the hands of the anaesthetist and size of the patient. The flared base makes the laryngoscope stable, even with a 'blade' attached, easy to grip and manoeuvre precisely.
The blade fitment is designed to international standards so the Callisto can be used with Timesco's range of blades or compatible blades from other manufacturers which meet the same standards.