Cardiac Monitoring Device
Melys
Rapid Development of Atrial Fibrillation Screening Device
SERIAL INNOVATION

Melys Diagnostics Ltd is a private company founded in early 2004 to develop non-invasive patient monitoring equipment. The founders of the company have a long history of successful serial technology innovation in healthcare particularly with developments around non-invasive diagnostic sensing.

Melys approached us with development at the functional prototype stage which formed the basis of an effective screening tool for atrial fibrillation – an irregular heart rhythm. A condition that is increasingly common in the western world.

Currently, GP's use a pulse palpitation test to effectively screen patients prior to referral for further detailed tests (Typically ECG). This screening reliant on touch is both highly skilled and highly subjective.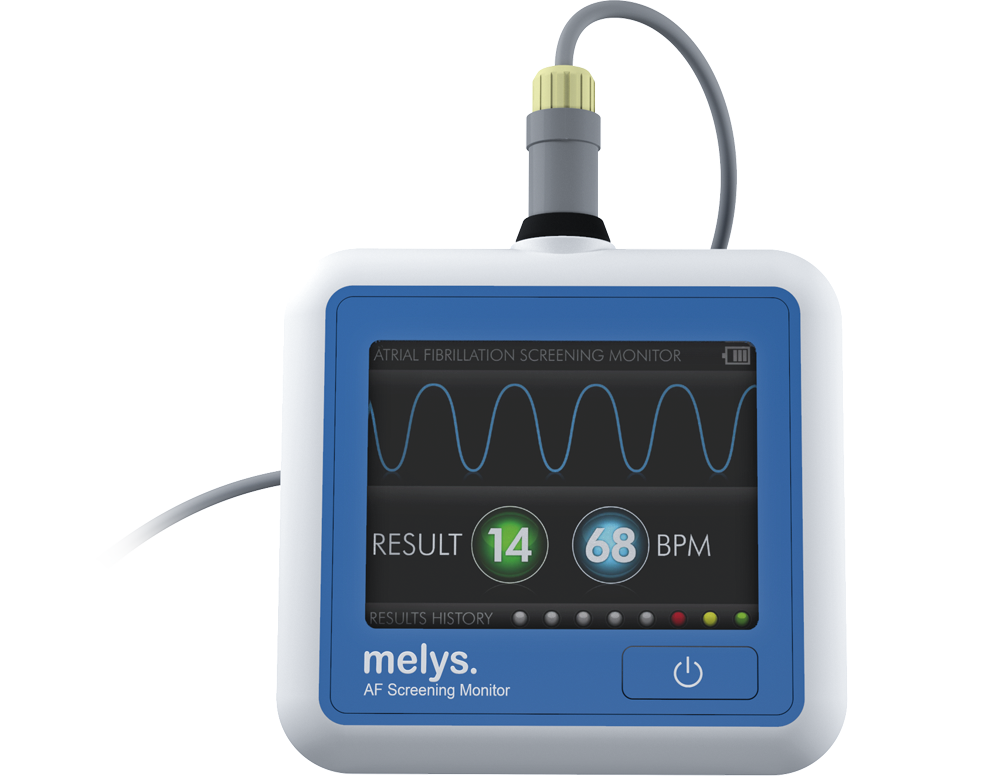 RAPID, ROBUST, EASY TO USE, FAST TO MARKET DESIGN

The tool Melys Diagnostics has developed is a very simple and reliable method for screening patients with possible atrial fibrillation for further tests.

We needed to quickly package the technology to create a product suitable for use and sale. A small, compact, robust monitor was quickly developed for use in general practice as a primary screening tool in both advanced and developing country healthcare systems.