Night Bag Stand
Great Bear Healthcare
Flat pack, low cost, functional urology bag stand.
Great Bear healthcare is a UK manufacturer of a wide range of urology products. The organisation has a positive approach to innovation and a genuine desire to bring innovation and improvement to a healthcare sector that affects millions of lives globally, but which is often overlooked and stuck in old and traditional design solutions.

While we have worked with Great Bear on a number of innovative developments their desire to create their own flat-pack nightstand to hold their range of night urine bags is indicative of the attention to detail the company holds.
ATTENTION TO THE LITTLE THINGS

Night bag stands are a very low-value product, often given away in support of urine bag supply. For users, these simple hanging stands played a crucial role in managing their urinary condition during the night.

Great Bear were simply not happy with the current offers on the market they had to buy and supply and wanted a new design. While this did not offer the opportunity for significant financial rewards for the organisation there was the opportunity to create something that was considerably better than existing low-quality solutions that could help significantly improve the night-time experience.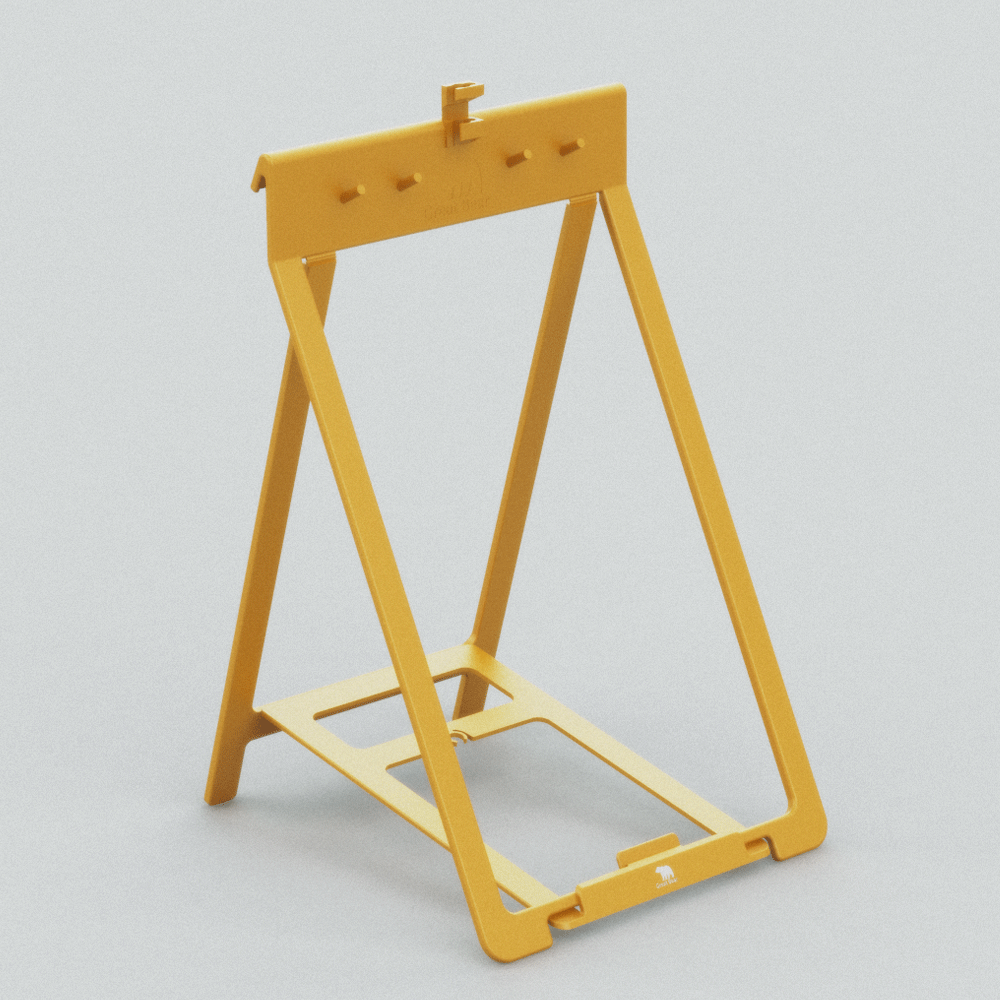 FAST, EFFECTIVE, LOW COST, FUNCTIONAL

We needed to design an ultra-low-cost night bag stand quickly. It needed to hold up to 2l of fluid weight in a stable secure way across multiple floor surfaces, both domestic and clinical as well as hooked onto metal-framed hospital beds and slotted between mattress and frame in a domestic setting. The stand needed to be flatpack and super easy to assemble whilst housing the full range of Great Bear night bags available.

In addition, the stand must carefully manage the exit hose from the bag to ensure kinking and blockage is not possible.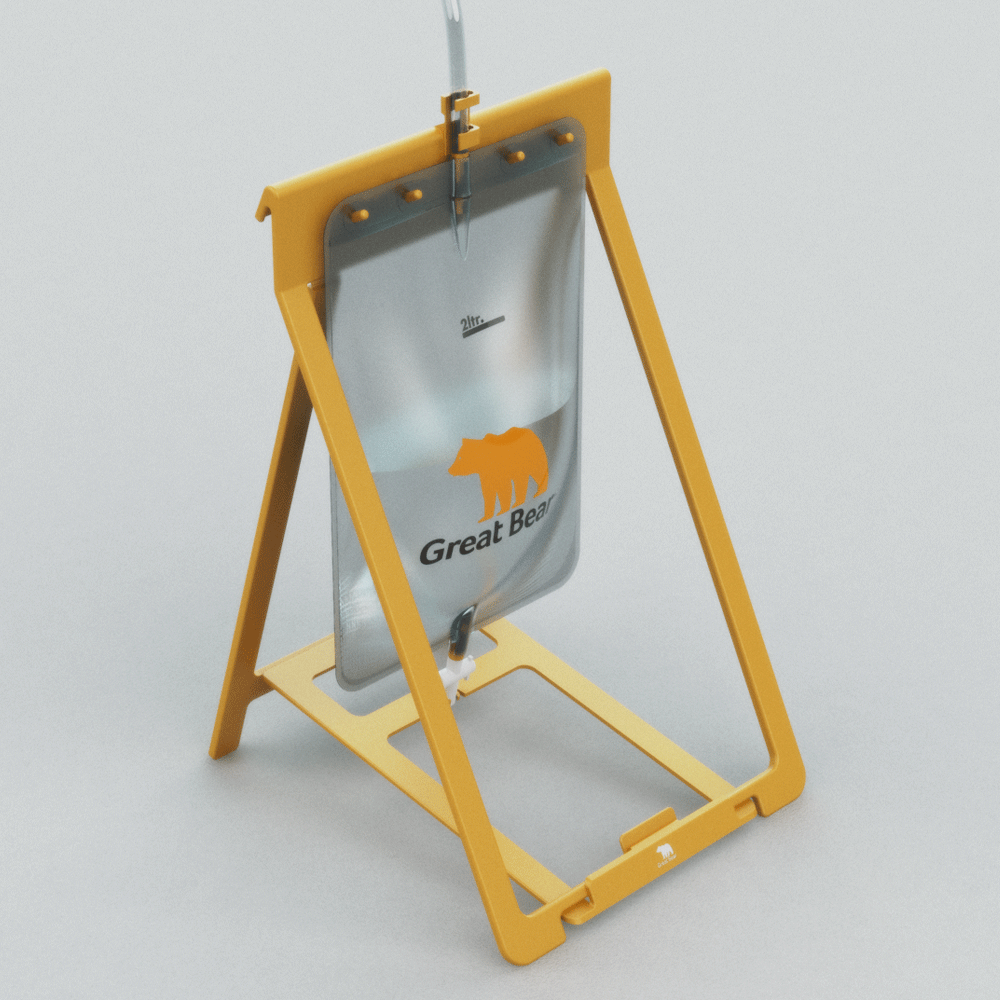 The design solution produced is simple and easy to produce using minimal materials, packing flat for transportation and storage but is quick to erect into a stable and solid platform for night bags. Quickly adopted and implemented the stand is now used in thousands of domestic and clinical settings where Great Bear urology bags are used.