Sonicaid MD200
Huntleigh Diagnostics Ltd.
Desktop Doppler Design for Obstetric and Vascular Diagnostic Monitoring.
Huntleigh Diagnostics Ltd is a leading global provider of innovative and high-quality medical equipment for healthcare professionals. The Diagnostic Products Division boasts world-leading brands such as Dopplex, Hydroven, Sonicaid, and Smartsigns within its portfolio covering healthcare requirements in Vascular Assessment & Treatment, and Obstetrics & Patient Monitoring.
We have a long relationship with Huntleigh, we have worked closely on a broad range of products over an extended period.
DESKTOP CONVENIENCE, TRUSTED AND PROVEN TECHNOLOGY
We were approached to support Huntleigh in the design of a product that would be ideal for clinicians requiring a larger, mains powered Doppler unit than its world leading and ubiquitous handheld doppler units.
The unit was aimed at clinicians that want a desktop Doppler unit that is flexible, rechargeable, durable and that is more suited to a static location. The product would be able to use up to 8 interchangeable probes already launched and could be used to measure fetal heart rate or vascular blood flow accurately.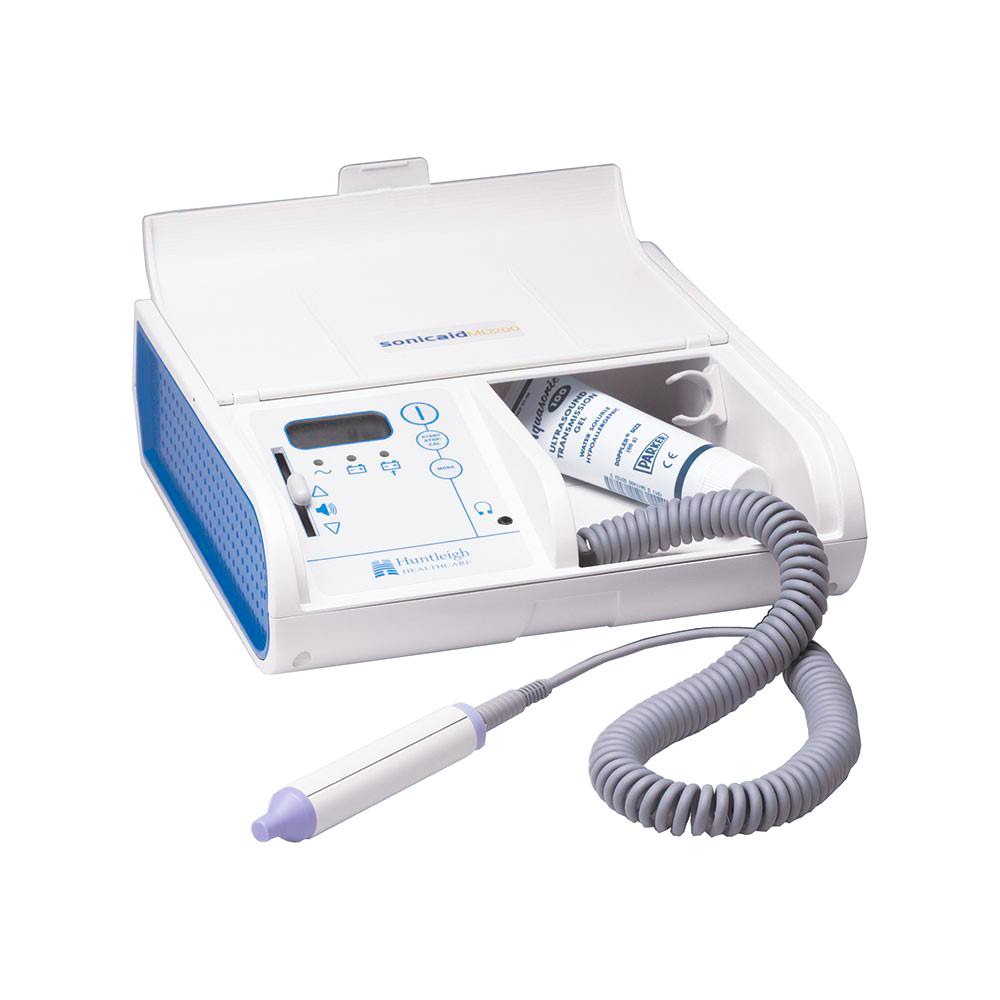 ESTABLISHED GLOBAL TOOL
Mains or battery operated the product features surface or roll stand mounting, fetal heart rate display and two loudspeakers for improved audio.

Designed quickly around existing core technology within the company, the MD200 has gone on to be a staple of the Huntleigh Diagnostic portfolio and is situated in Healthcare professional offices around the world.