Sonicaid Team 3
Huntleigh Diagnostics Ltd.
Award-winning desktop fetal monitoring.
Huntleigh Diagnostics Ltd, part of Arjo plc a major provider of diagnostic and vital signs monitoring equipment. We have collaborated with Huntleigh Diagnostics over many years and were approached to assist in the design of a new desktop fetal monitor under development by the company.

Designed to improve the standard of obstetric care, a new design was needed that was unobtrusive and unthreatening to expectant mothers yet had a high degree of functionality and features to assist midwives and obstetricians in their antepartum and intrapartum care.

We worked closely with the engineering team at Huntleigh Diagnostics to develop what became the Sonicaid Team 3 Series. From initial concept design through to detail engineering and manufacturing implementation. This extremely easy to use and intuitive device uses a clear icon driven touchscreen interface also designed and tested with us, it has a robust and easy to operate design.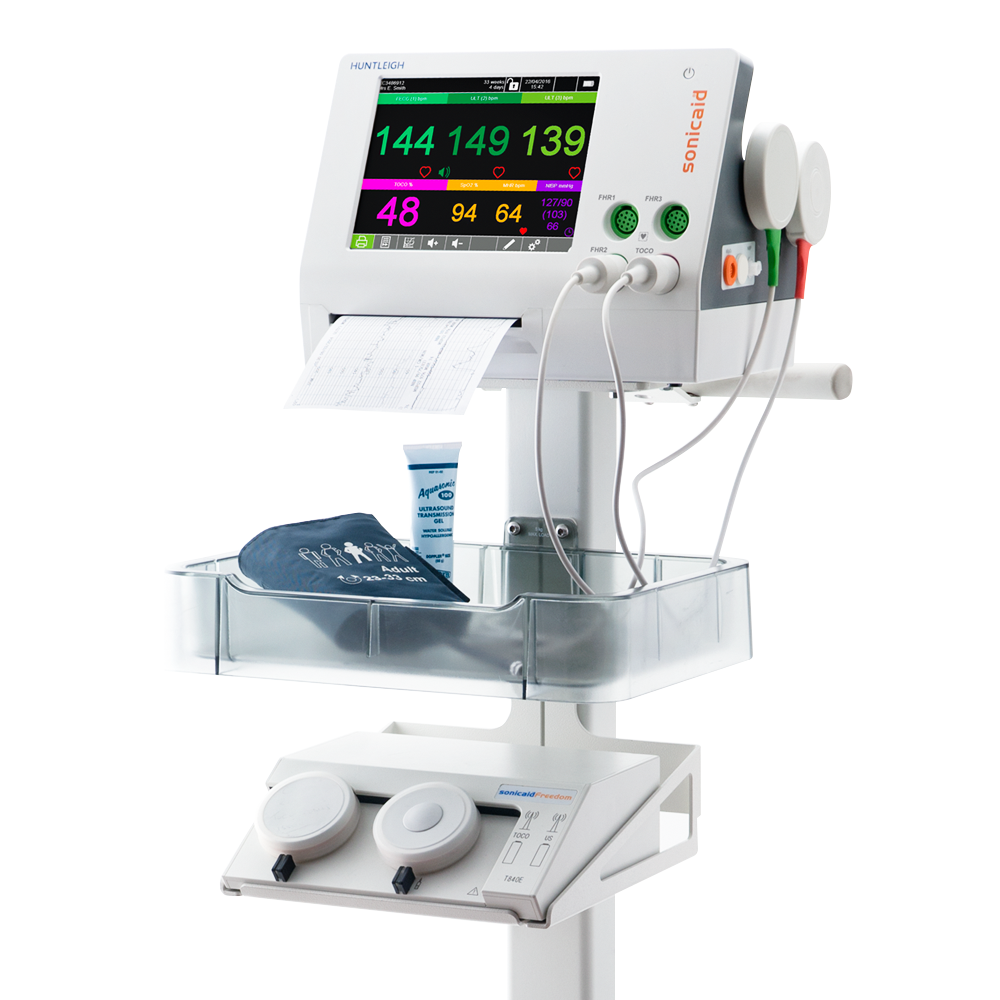 The design includes a number of key features in the monitoring and display of fetal health including dual fetal movement markers, high-performance audio for the most sensitive fetal heart detection and maternal reassurance, the very latest, Dawes-Redman CTG Analysis support and integral patient database with trace memory.
Since launch, the product has proved to be highly successful and popular with midwives and doctors globally and has become a mainstay of the Huntleigh Diagnostics portfolio.
The product has since gone on to win numerous design awards including a prestigious iF Design Award and Good Design Award.