PDR is now Ranked Number 1 in the iF World Design Guide Index for 2021
In 2021, PDR were amongst 10,000 entries from 55 countries to have our work assessed. Entries are judged totally blind, by a very select band of 98 invited academic and professional designers at the top of their game from 22 countries. Each entry is judged by multiple judges independently against some very strict criteria.
Only 75 Gold Awards are ever given out in a year across 9 disciplines including Product Design, Architecture, Service Design, Packaging, Communication, Interior Architecture, Professional Concept, and newer categories User Experience (UX) and User Interface (UI).
So with a competitive playing field of world-class design, it's even more exciting to share that PDR is now ranked #1 in the iF World Design Guide Index - a ranking of the UK's greatest design teams.
Our updated position means we're now above industry heavyweights such as Samsung and Honeywell - two fantastic companies who've regularly secured the top spots in previous years.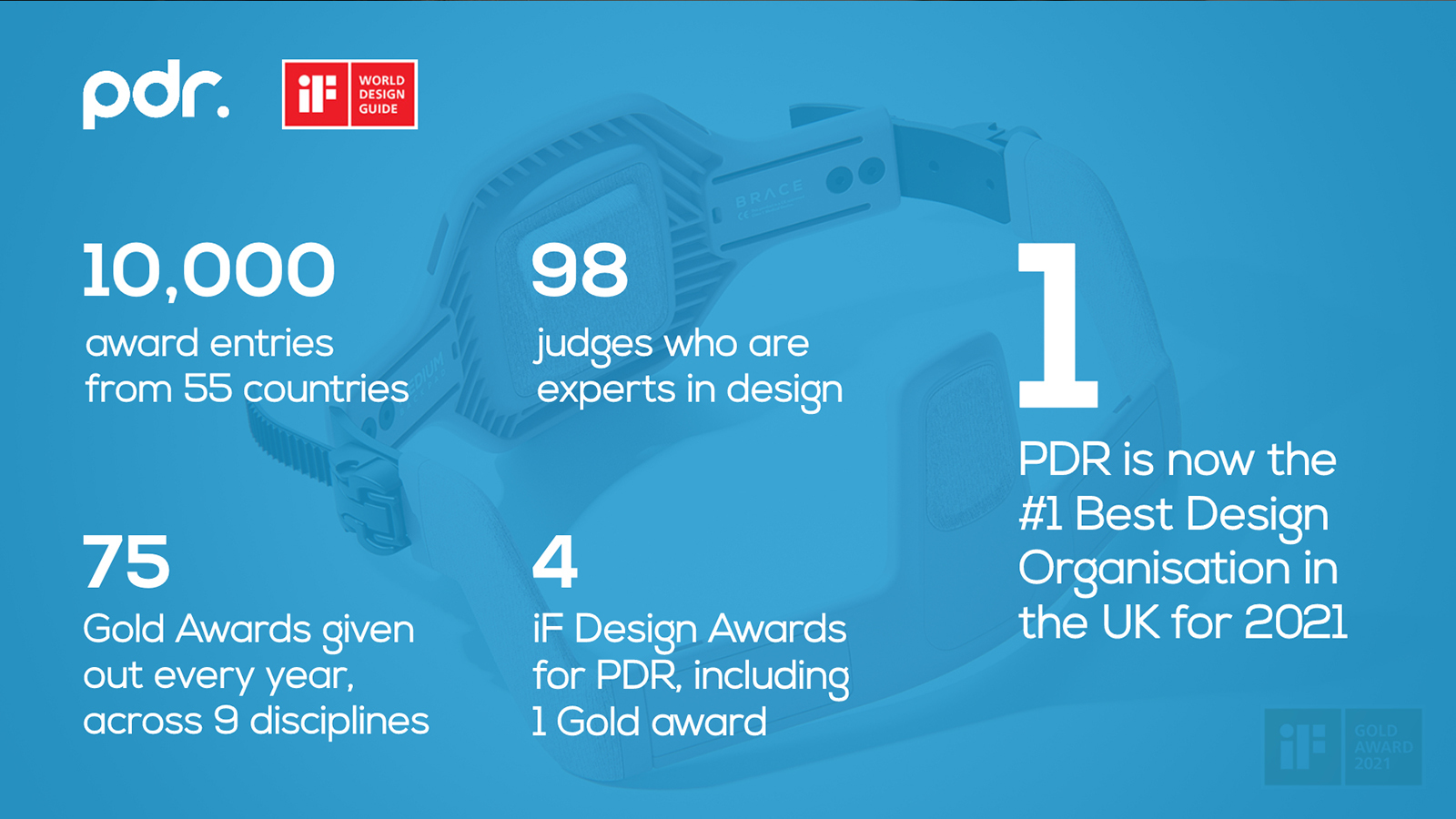 Our 2021 iF Design Award journey
Following our 2020 gold success, in 2021 we secured another iF Gold Design Award win for the Female Carinatum Brace for R&D Surgical Ltd. The iF Award jury said: "The human-centered design is shown in the clear and approachable form and mix of materials. Comfortable, aesthetically pleasing, and intuitive to use."
Our other design award winners for 2021 include CoolSculpting Elite, the next generation in body contouring systems, and the Hydroxl Aura, a wearable personal air purifier that provides revolutionary protection to users. Shield, our fourth winning design, marks the first time catheters have been redesigned in 50 years.
Speaking about securing the No.1 place in the iF World Design Guide, Anthony McAllister, Business Development Manager at PDR, said:
Being ranked the No.1 design organisation in the UK, contending against the very best in the design community is an exceptional achievement. Our ongoing success is testament to the dedication, passion, talent, and drive consistently held by all of the team here at PDR!

Anthony McAllister | Business Development | PDR
More about the iF Design Awards
Each year, the iF Design Awards celebrates outstanding design. Its relevance for business and day-to-day life is one of the most important seals of quality across the globe.
Awarded in Germany since 1953, the iF label is a highly recognised sign of good design for consumers as well as the design community at large - creating a bridge between companies, creatives, and the public.
Designers, manufacturers, architects and interior designers have their products and projects evaluated by internationally recognised design experts and have been turning to the iF Design Award for decades. This seal firmly establishes that their organisation puts design in the focus of its business whilst helping attract international attention. Winning an iF Design Award helps to elevate an organisation's brand, product and service as well as providing an opportunity to reach new potential target groups and networks.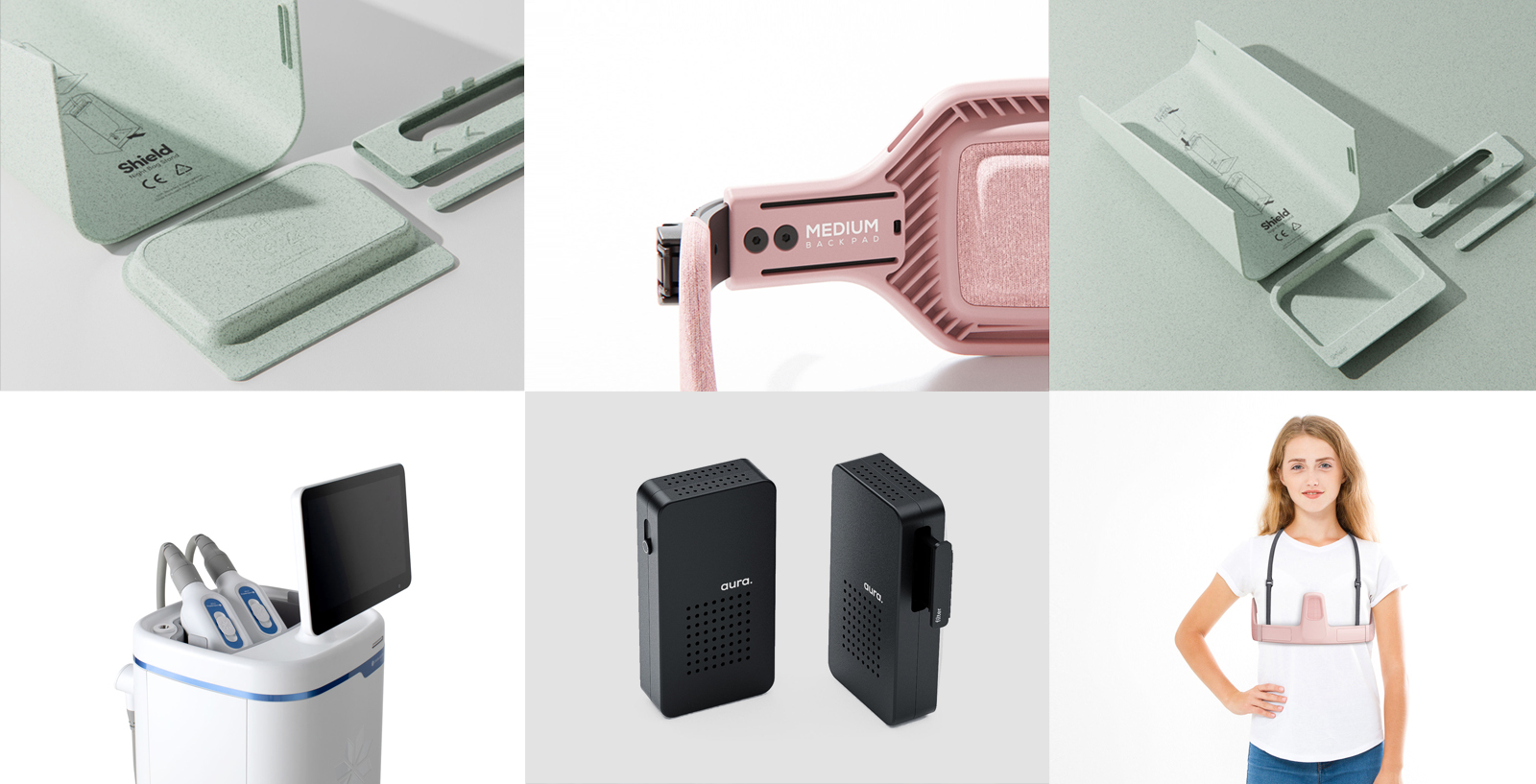 The process of being judged independently by peers, based on merit, against our rivals on a global stage is as tough as can be found anywhere. Our continued success this year is why PDR has been ranked as the Best Design Organisation in the UK in the iF World Design rankings for 2021.
We'd like to thank our teams for their hard work in securing this incredible accolade and congratulate the clients whose innovative products are topping the leaderboard in first-class design.
Read more PDR award news or get in touch to discuss a project.