Reflections on making policy more citizen-centred with Dr Anna Whicher
Dr Anna Whicher is Associate Director of Research here at PDR. She's been an important member of our team since 2009.
In 2020, Anna was one of six successful applicants to receive a prestigious Arts and Humanities Research Council (AHRC) Design Research Fellowship.
The AHRC is a UK research council that nurtures arts and humanities research and doctoral study initiatives. Since 2016, it has invested £52m into 124 design research projects including a number of other project led by PDR.
This round of AHRC Design Research Fellowships aims to demonstrate the value of design research and its contribution to both the economy and society spanning six core research themes:
AI & data
Clean growth
Mobility
Place
Public Policy
Public Services

Six intensive four-month-long fellowships were awarded, culminating in comprehensive reports into each category. Fellows engaged with a variety of stakeholders in industry, government and academia to make findings and recommendations for future practice within design research.
Design for Public Policy
Anna's research focused on the increasing use of design to reinvigorate public policy processes. Governments are increasingly experimenting with different innovation methods, including design, to enhance citizen involvement in policy-making.
"Traditionally," Anna explains, "policy is developed by economists. They use evidence based on large data sets to justify policy intervention. Using these approaches, economists can gain a clear understanding of 'big picture' issues.
"But this approach often overlooks the lived experiences of individuals. That's where design comes in. It starts with people first and learns from their real-world experiences to help jointly create policies and services that better address their needs. Design for policy is all about humanising the numbers."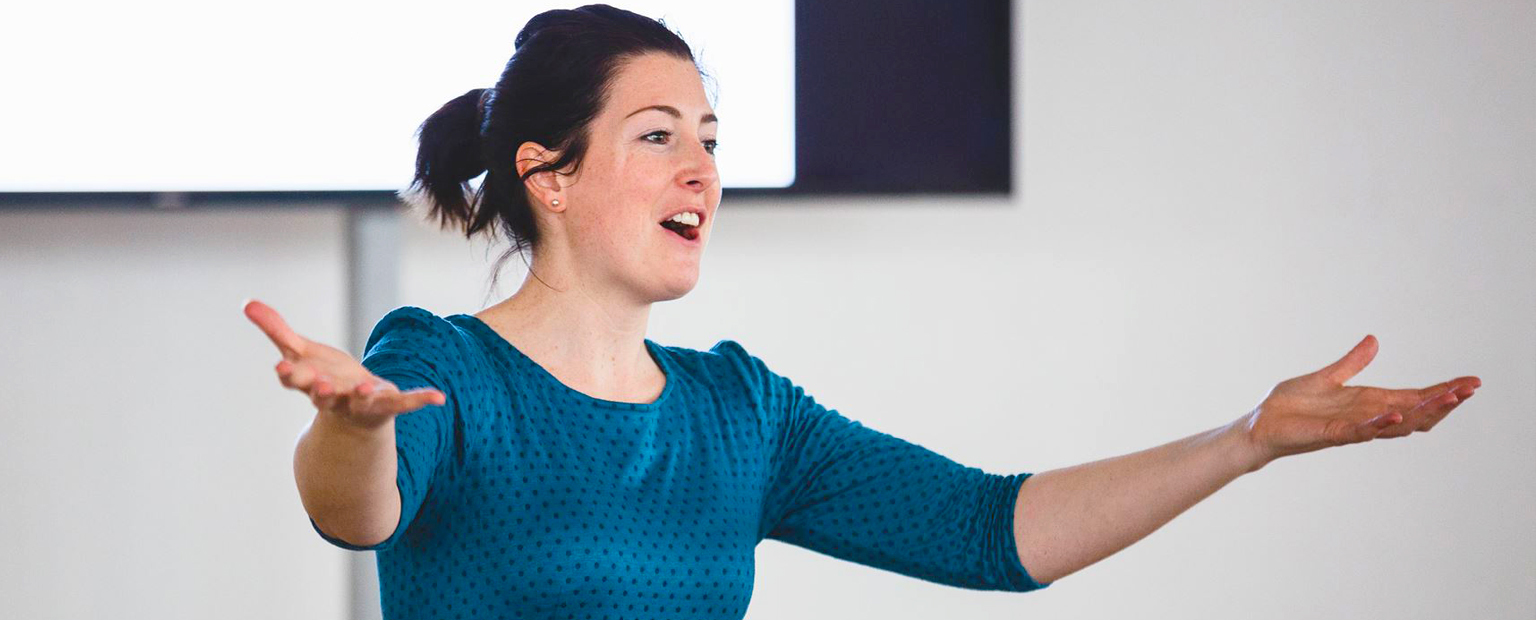 Research findings
Anna's research reveals a strong trend towards multidisciplinary government teams, called labs, experimenting with design approaches to policy. She believes central and devolved governments should routinely share their knowledge to introduce more citizen-centred ways of working within the policy process.
She notes that the Covid-19 pandemic has accelerated some government approaches to policy design. "During the pandemic we've seen a form of rapid policy prototyping, wherein policies and services are developed at pace to meet peoples' emerging needs and iteratively improved upon, based on their effectiveness. That's exactly how design for policy should be approached, and it's been an exciting development to observe."
But, Anna notes, the UK must do more to create more genuine dialogues between citizens and state, and introduce changes to public sector processes based on these interactions. She explains,
"There has been a damaging loss of confidence in public governance. We need to bring empathy back into the policy-making process and that starts with listening to the people who need these services the most."
What's next?
Anna's report was widely circulated among government officials, after which she was invited to help support the formulation of a central government consultation among civil servants on the reform of the Policy Profession to ensure that policy-making is more 'user-centred'.
The AHRC fellowship was a further opportunity for Anna to establish herself as one of only a very small number of experts engaging both in research and practice on design for policy.

Anna now hopes to pursue further grants for large-scale design research projects, which she aims to lead as principal investigator on behalf of PDR.
Interested in reading Anna's full report? You can access it here - or learn more about PDR's Design Policy projects.
During the pandemic we've seen a form of rapid policy prototyping, wherein policies and services are developed at pace to meet peoples' emerging needs and iteratively improved upon, based on their effectiveness. That's exactly how design for policy should be approached, and it's been an exciting development to observe.

Dr Anna Whicher | Head of Policy Design | PDR