Design Thinking Support
Essex County Council
We worked with Essex County Council (ECC) to build capacity for design thinking among senior advisors and commissioners to raise awareness of the method and create champions for the approach within the council.
We developed an applied learning programme of four workshops based on the design process to ensure the efficient transfer of knowledge and skills in this project. Hands-on sessions focused on the theme of physical activity among young people in Harlow and took place in the real-life context to give ECC first-hand experience of applying design methods that they will be able to use in the future. The workshops focused on exploring design principles, gathering user insight, co-creating solutions with users, and planning prototype testing exercises.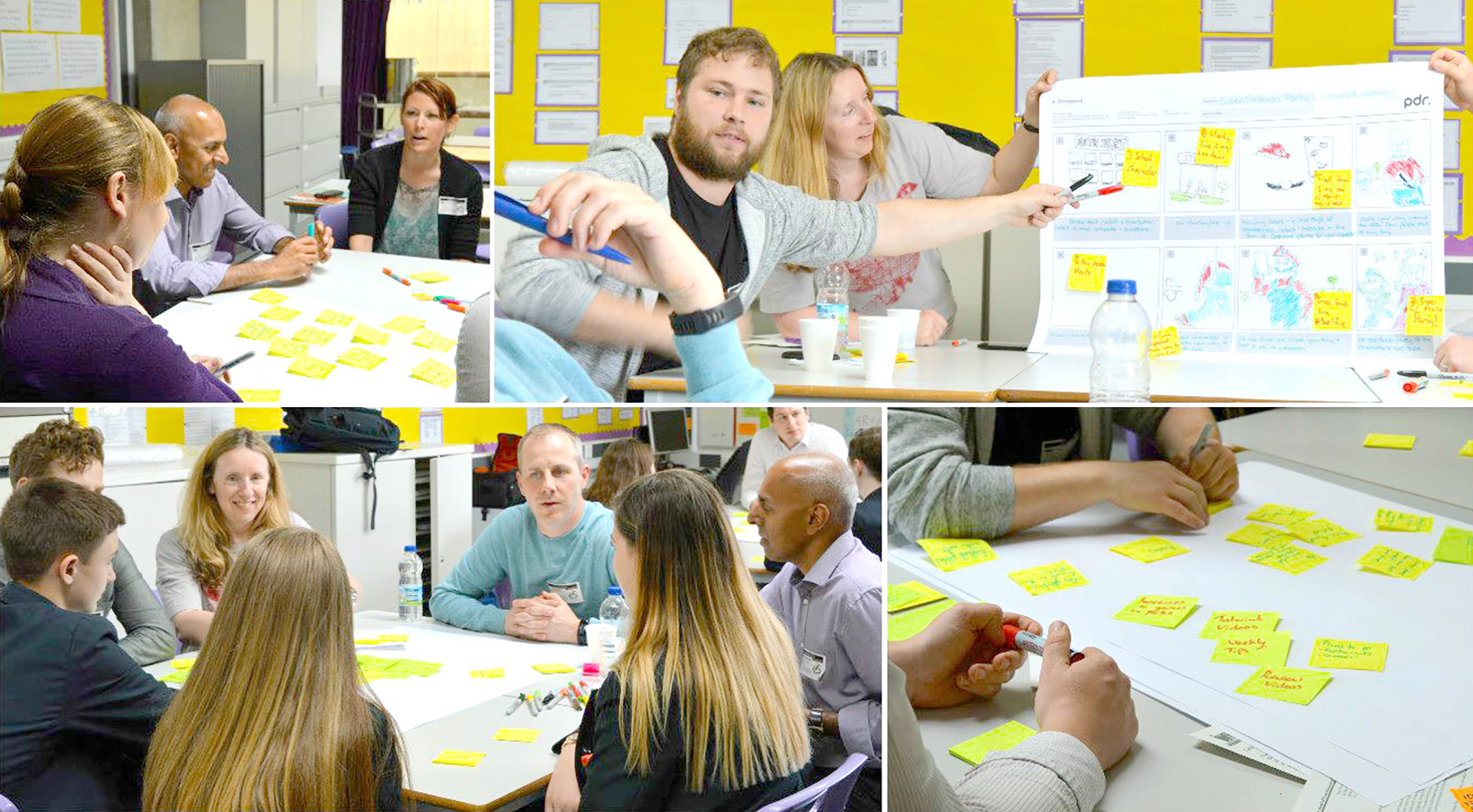 EXPLORATION
The exploration stage consisted of two sessions:
• Greenhouse – an introductory, awareness-raising 'design sprint' workshop, and
• Deep Dive workshop, where the challenge was explored in detail with pupils from two schools in Harlow. By gaining insight into the needs, experiences and daily routines of primary and secondary school pupils, ECC were able to identify the motivations and barriers to physical activity among young people in Harlow.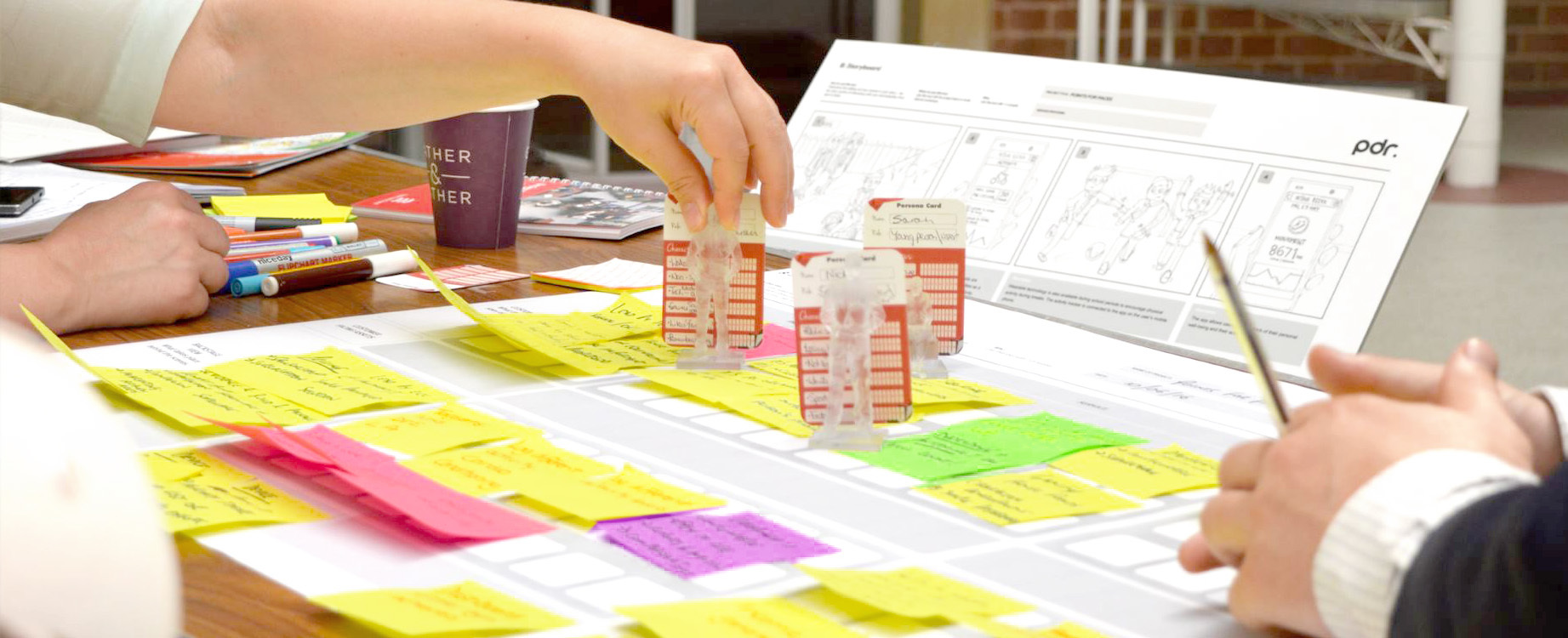 NEW SOLUTIONS
The second stage of the design process was about creating new solutions to the needs and problems identified through the user research. The training for the 'Elaboration' phase was delivered in two sessions:
• Co-Creation workshop – aimed at expanding the ability to generate new concepts with users and refine them.
• Prototyping workshop – where ECC learned how to turn concepts into workable services, that can be prototyped, tested and further refined with users; as well as how 'provocations' can be used to conceptualise the future implications of service or policy ideas.
A professionally developed and executed practical application of design thinking methodologies.

Senior Policy Officer | Essex County Council