Diabetes Management System
CellNovo
A formative usability study complying with ISO 62366 and HE.75
Cellnovo are an innovative medical device company who has created a ground-breaking insulin management system for Type 1 Diabetes patients.
The system includes an insulin patch pump, an activity monitor, a wireless touchscreen handset, an integrated blood glucose meter, and an online platform. This innovative system allows users to control the delivery of insulin whilst on the go, take blood glucose readings, calculate boluses with a carb calculator, and log important activity and dietary data. After a successful product release in 2013, Cellnovo began to look towards v2 of the product. Post-market surveillance had already indicated that a touchscreen upgrade would be well received and thus Cellnovo took the opportunity to assess the interface for other usability improvements.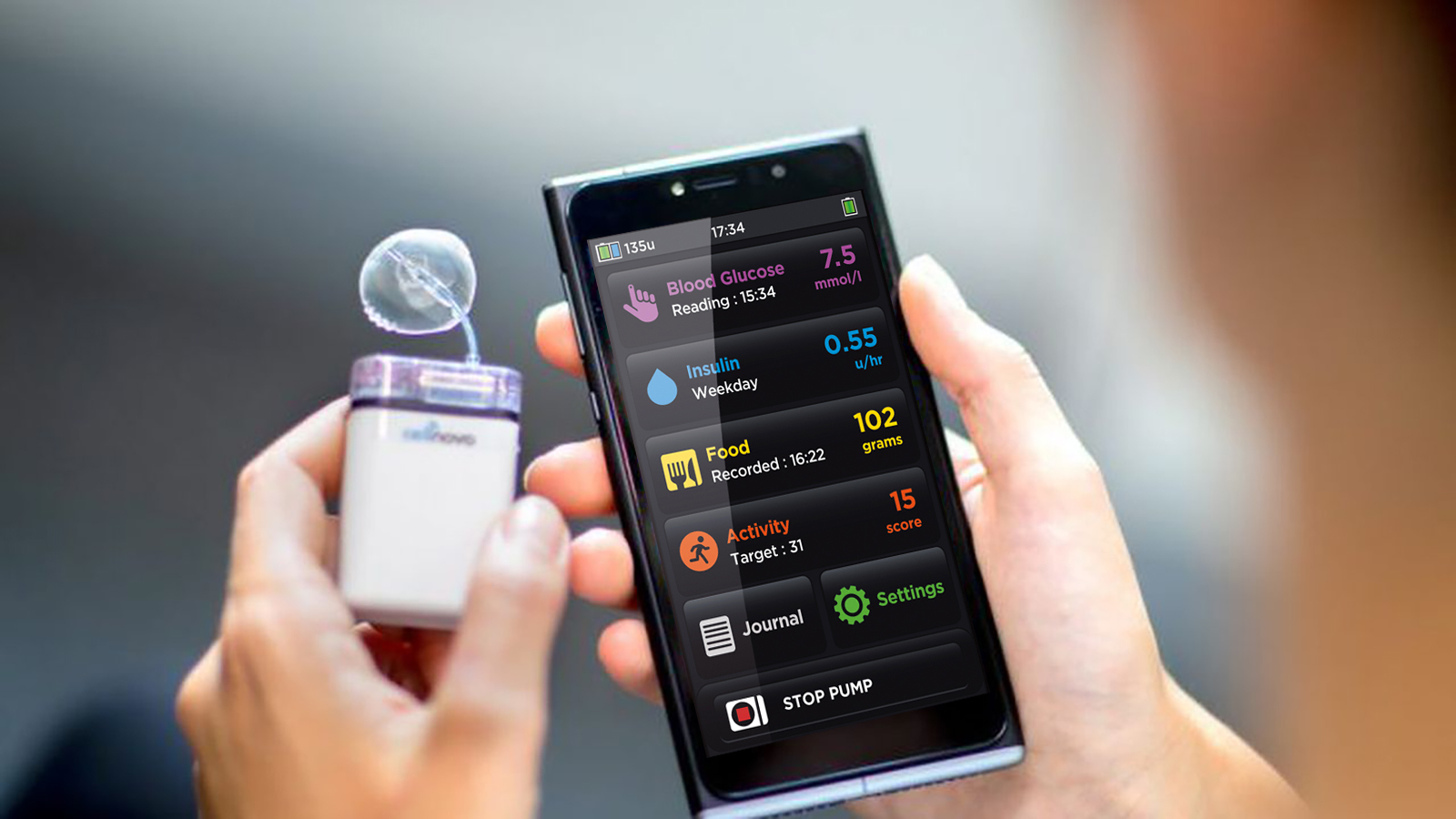 We undertook a formative usability study into the handset design and interface. Referring to their risk assessment, we tested all safety-critical primary operating features with a variety of potential users with both Type 1 and Type 2 (insulin-dependent) diabetes patients. The study was reported formally, providing thorough documentation for the Usability Engineering File required for both CE marking and FDA accreditation.
Alongside the formal report, we presented a selection of design recommendations to provide tangible solutions against the insights generated.