First Home Steps
Principality Building Society
Bringing clarity to the confusion of trying to buy your first home.
Principality Building Society were looking for opportunities to increase their savings and mortgage business. As part of this vision, they asked us to find a way that could make the process of saving for and buying a home easier for first time buyers, encouraging them to save and then take a mortgage with Principality.
PDR were critical partners in helping us to evolve the proposition from some early conceptual concepts to a fully formed proof of concept. The clarity of insights were compelling and enabled us to make progress quickly to get this off the ground.

Head of Customer Development | Principality Building Society
CUSTOMER DISCOVERY PHASE
To immerse ourselves in the experience of buying a first home, we did in-depth interviews and co-creation workshops with people currently savings towards, or who had just bought their first home. From this, we mapped the journey of a first-time buyer, their savings habits, and the challenges they faced. We learned that buying a house involved very different interactions with their financial provider than these people had experienced before. Alongside this we spoke to mortgage brokers to find out the tools they use to support first time buyers and the common questions buyers ask.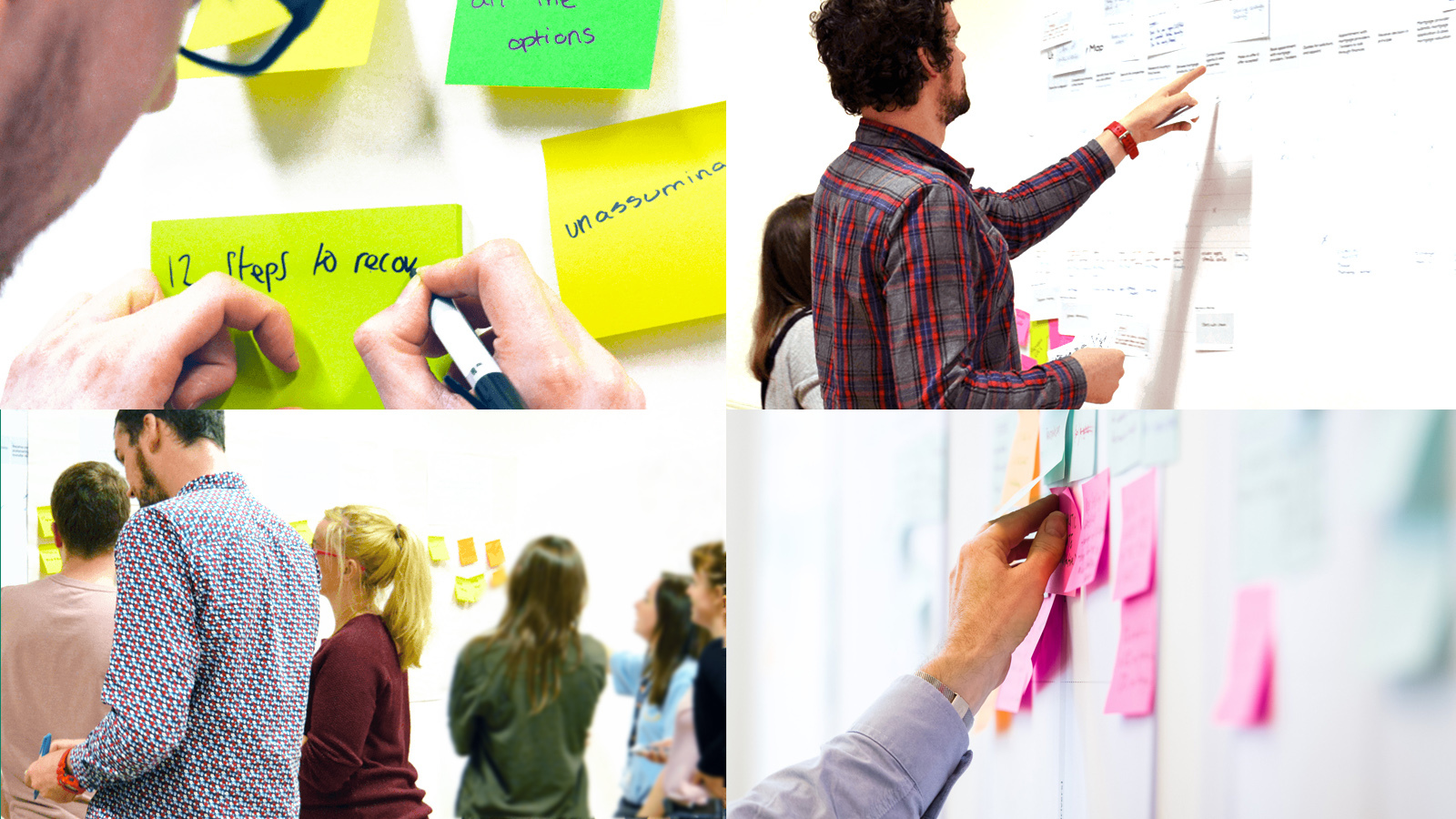 DEVELOPING EARLY CONCEPTS
From analysis of the research and Principality business goals and constraints, we found priority challenges for our design team to generate concepts around. Through structured ideation methods, we created five initial concepts that were refined based on feasibility with the client team. Concepts included savings and mortgage products, as well as support communities and digital tools for consumers and brokers alike.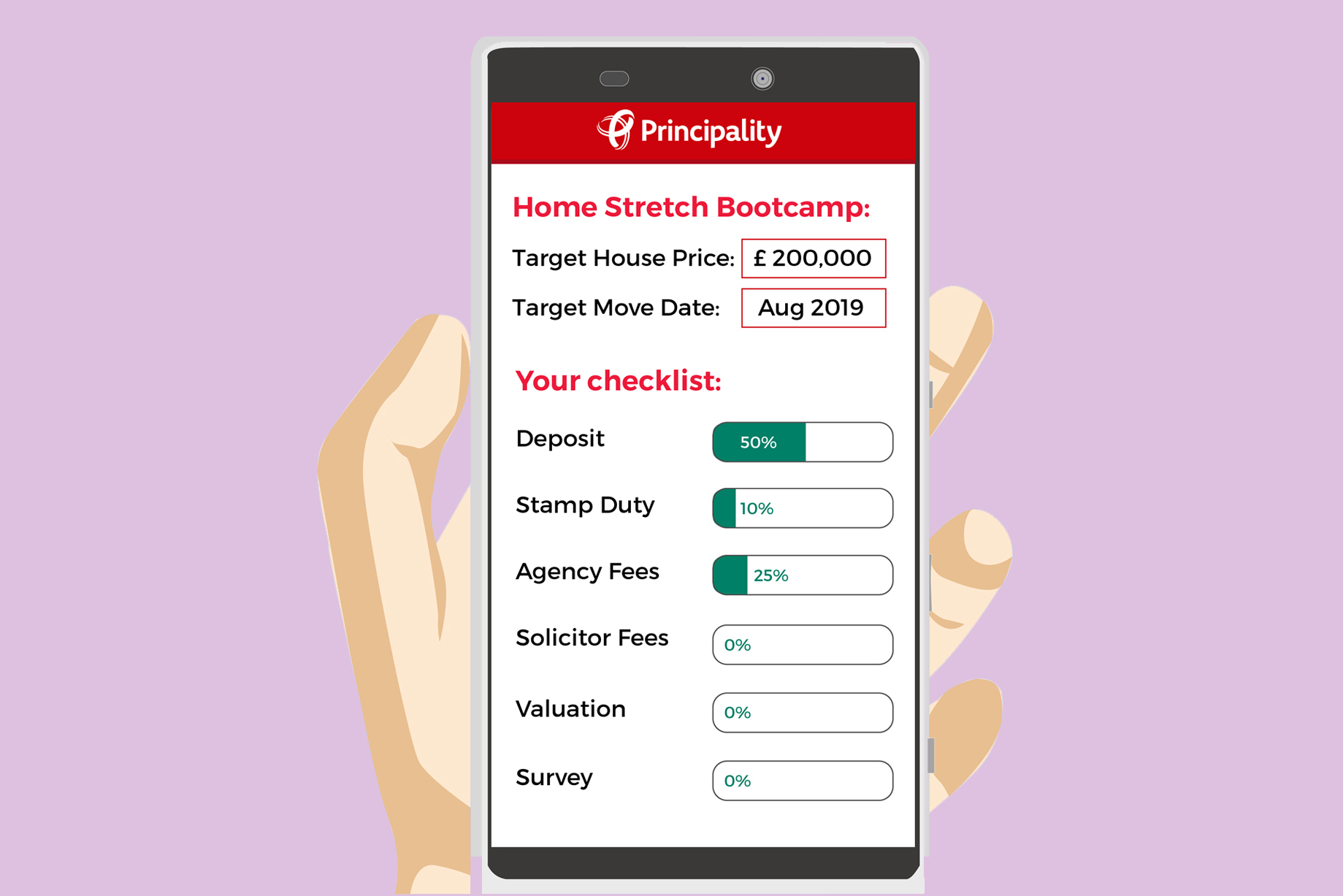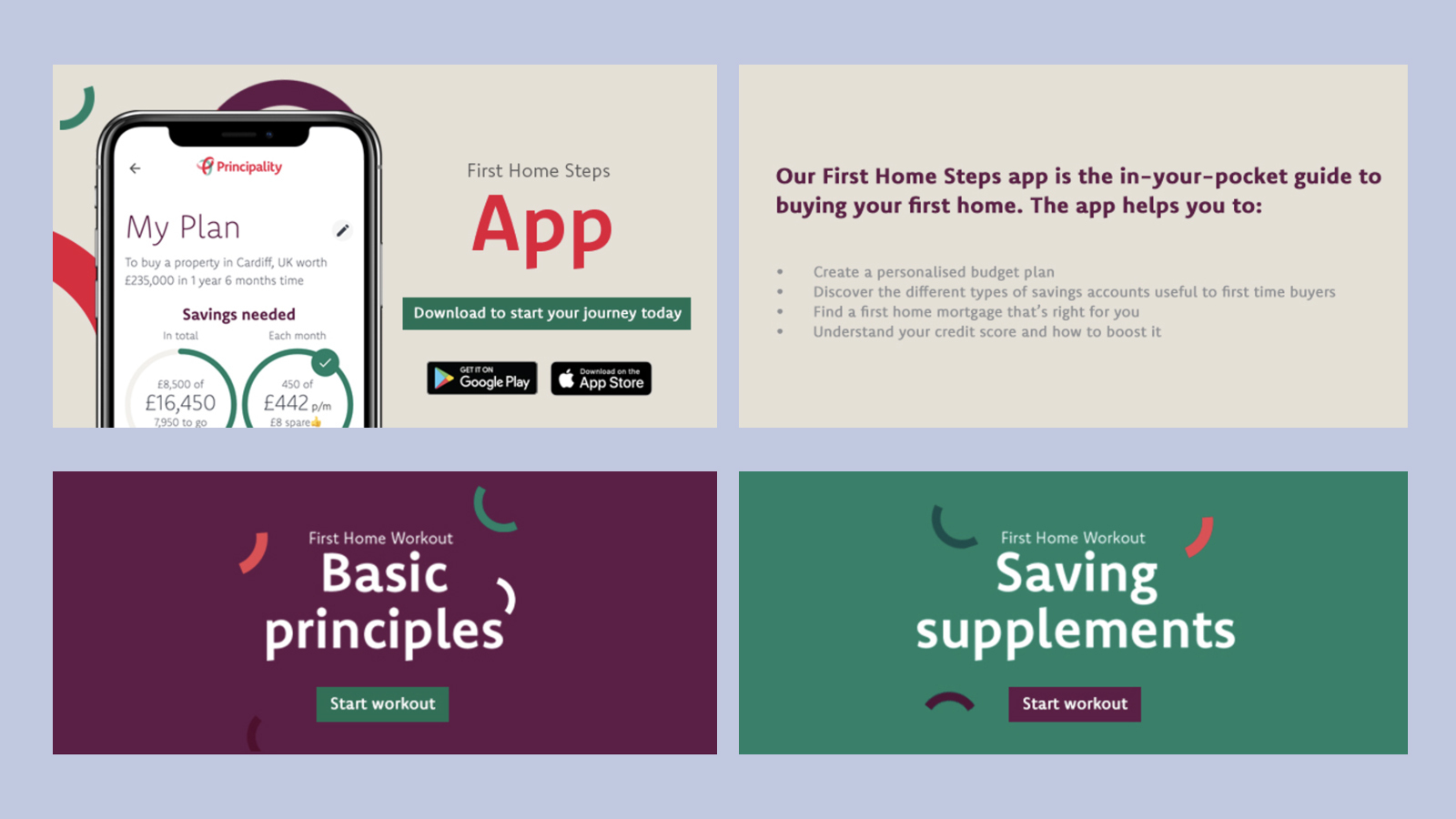 FIRST HOME STEPS DEVELOPMENT
The combined research insight and concept work was used by Principality to inform their development of their 'First Home Steps' online content, savings planning app and dedicated savings account for first time buyers. We facilitated further concept testing research to assess the value of different product features and prioritised these for initial launch. Since launching, the number of downloads of the app has exceeded expectations, and combined with targeted social media content, has driven significant increases in website visits from the prioritised younger market.