Public Service Design - Train-the-trainer
Latvian School of Public Administration
Latvia is one of the leading countries in advancing design-driven innovation agenda. The Latvian Government has recognised strategic value of design and adopted a policy "Design of Latvia 2020" promoting and supporting design in all sectors, industries and at all levels of decision-making and management. It aims to "fully exploit innovative potential of design as a strategic tool for promoting the economic growth, social welfare, cultural identity, environmental sustainability and the image of state in Latvia by 2020".
One the ambitions of the policy is for public sector staff to use design thinking as a tool in their everyday work. As part of this effort, the Latvian School of Public Administration has commissioned PDR to develop and run Train-the-Trainers programme in public service design for civil servants. Thirty senior civil servants were selected from across all ministries and governmental agencies to participate in a practical six-month training to master iterative, reflective and collaborative Public Service Design process involving users at each phase.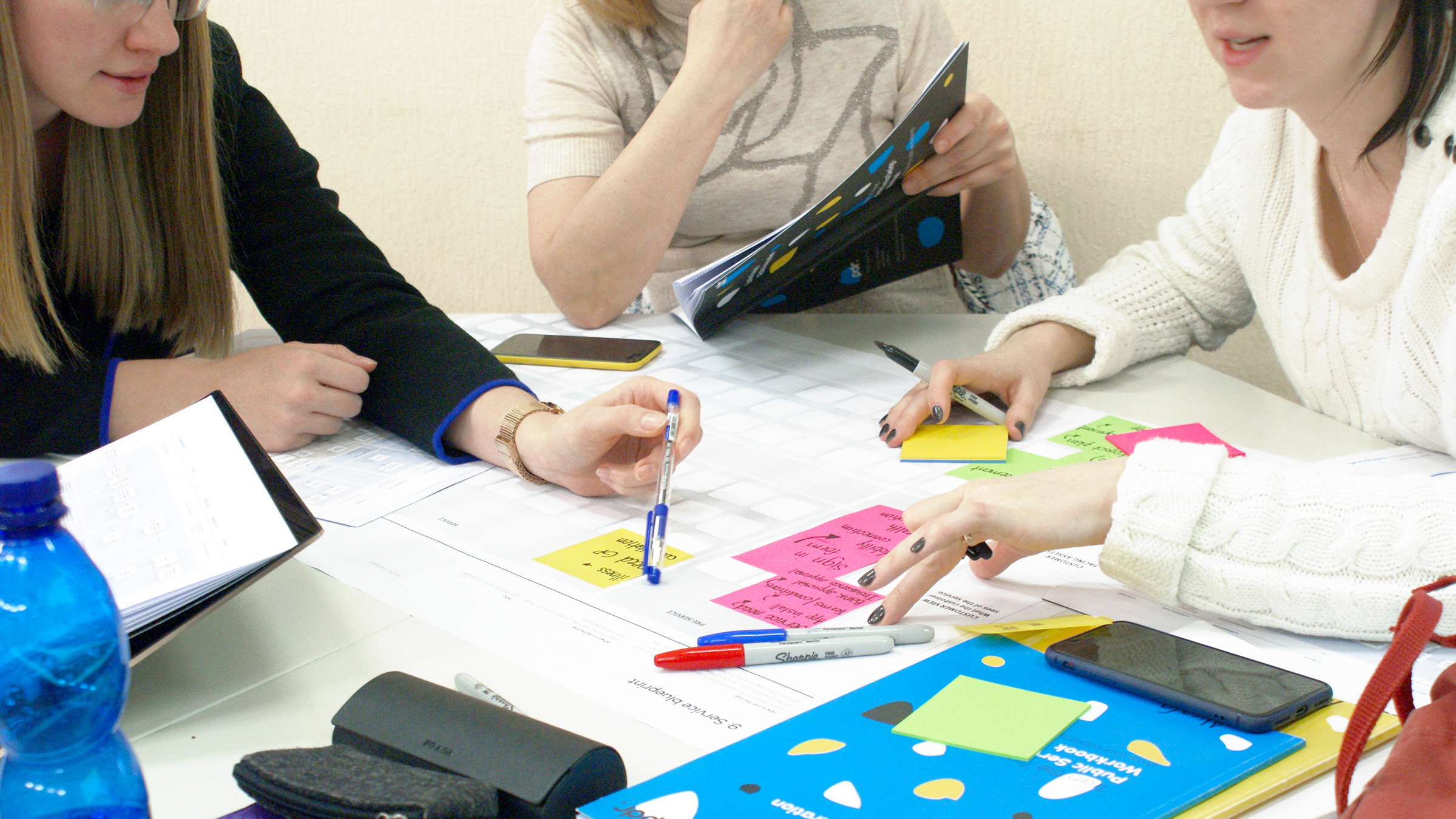 Between August 2018 and January 2019, PDR facilitated four two-day sessions of experiential learning with remote mentoring on assignments and self-directed learning in between the workshops. The training programme was aligned to real-life challenges to provide immersive learning experience and deliver workable solutions that can be taken forward at the end of the training. Participants of the 'Public Service Design - Train the Trainer' programme had not only the chance to learn design methodology and multiple tools of the design process, but were also equipped with facilitation techniques and tips to help them prepare to run design sessions themselves in the future.
Great structuring, smart journey, open-minded teachers and positive atmosphere. All that and even more generated for me self-belief, trust in colleagues that everything will go well, and that Design Thinking is possible, possible, possible.

Senior Civil Servant | Latvian Government
At the end of the course, all of the participants designed, developed and facilitated a mini Design Sprint to showcase their learning and skill sets. With the emphasis on all participants utilising knowledge of the design principles, tools and their own experiences of working with them, they were able to coordinate the activities with great aplomb. Each group had a slightly different take on the tools and how they were used - this was fantastic to see as they had reflected upon their experiences and adapted the format to their advantage. The purpose of the Sprint was to help establish confidence and comfort in facilitating and mentoring.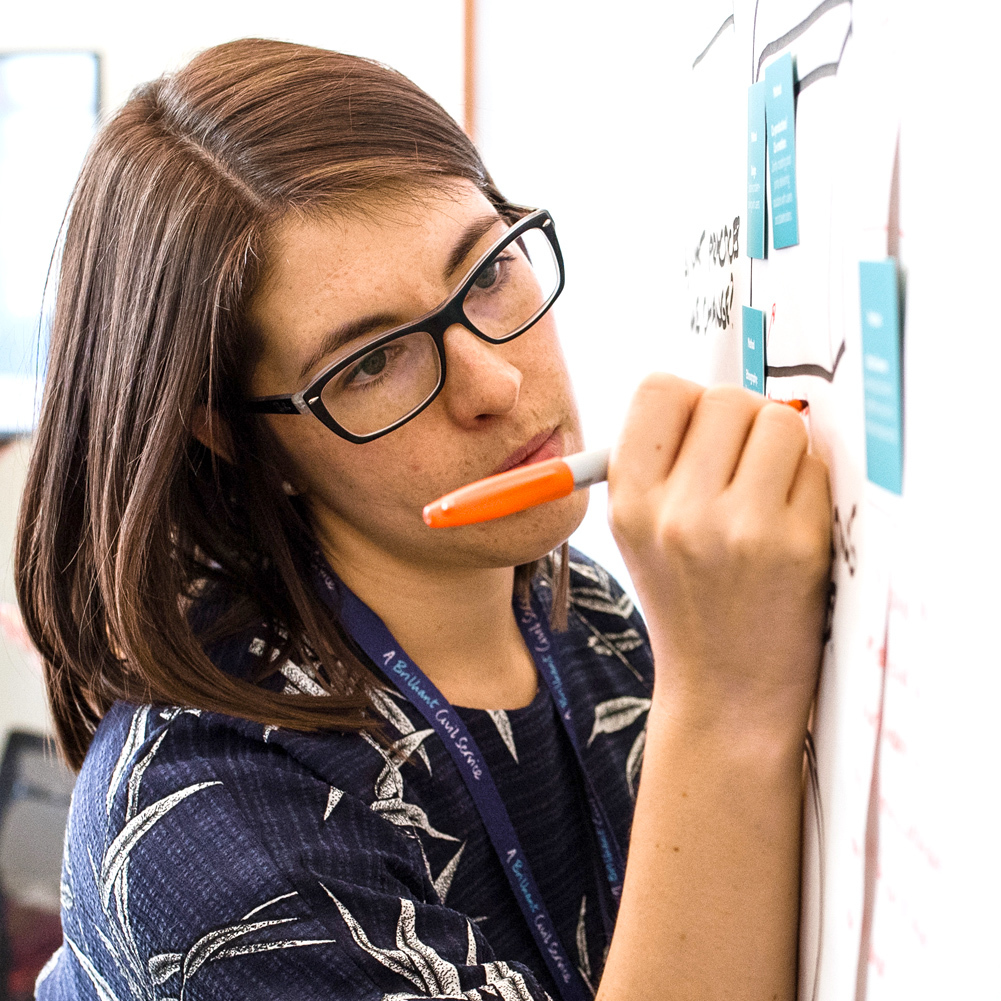 The training alumni became design ambassadors and now motivate colleagues and lead design projects disseminating design knowledge and skills within their public governance institutions.