From problem to solution: How PDR can help resolve product failures
In the world of product design and development, challenges and setbacks are inevitable. Failing or malfunctioning products can plague even the most experienced manufacturers. This is where PDR's multidisciplinary team of designers can step in – with years of experience and a knack for combining academic research with commercial design, PDR has established itself as a trusted partner for businesses and organisations.
With the help of Design Consultant, Will Pargeter, we delve into the intricacies of Root Cause Analysis, explaining how PDR supports clients facing product issues, the methodology behind their approach, and why organisations should turn to PDR instead of tackling these analyses on their own.
What is Root Cause Analysis?
"In product design, understanding failure modes and their potential consequences is crucial. This is where the proactive approach of failure mode and effects analysis (FMEA) comes into play. FMEA involves envisioning all the possible ways a product could fail and taking steps to minimise the likelihood and severity of those failures. This is particularly essential in industries like medical devices, where failure can have dangerous consequences," Will explains.
"However, when a product encounters problems after it has been launched, it's time for a reactive approach that can be applied following that failure — root cause analysis. Root cause analysis aims to identify the underlying issues that lead to product failure. This approach goes beyond addressing symptoms and focuses on pinpointing the core problems, which can sometimes be complex interactions between various components."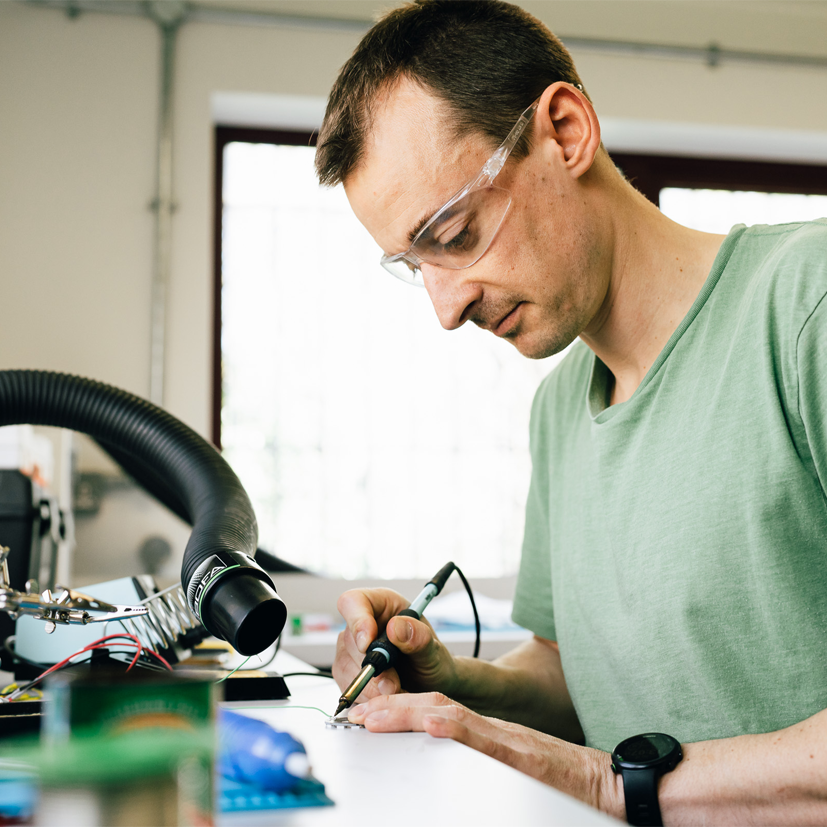 How PDR supports clients with failing products
Clients often approach PDR with products that are either failing in the field or experiencing quality control issues. Typically, they need our expertise to evaluate their existing designs and suggest improvements. Clients may come with specific ideas about what needs to change, or they might have no clue about the root causes of the problems.
Will notes, "Our strength lies in our ability to act as an independent investigator, free from biases and preconceptions, which can be a challenge for in-house teams."
PDR's methodology
The process of root cause analysis at PDR is rooted in a multidisciplinary approach. PDR's team comprises experts from various fields, including design, materials, manufacturing processes, and more.
A common practice during root cause analysis, Will explains, "is to simply ask 'Why did this happen?' multiple times (known as the Five Whys), to uncover the true causes of a failure."
The Five Whys approach is simple yet effective, but its success depends on having a competent team capable of providing accurate and credible answers for each iteration. "The diverse knowledge pool available at PDR allows us to answer each 'Why?' with confidence, and helps save time and resources by ensuring that the proposed solutions address the actual root causes."
"A client once approached PDR with a product failing during drop testing due to water ingress. The initial client suggestion was to add a protective case to the product – a potentially costly and time-consuming solution. However, upon conducting root cause analysis we identified that the problem was caused by a specific thread-locking compound and incorrectly specified screws. By simply replacing these components, the issue was resolved cost-effectively and efficiently, without modifying the existing parts or adding new components - and all within two weeks."
Why choose PDR for Root Cause Analysis
Independent investigator: PDR serves as an impartial, outside perspective, free from the biases that can hinder in-house teams. This independence ensures that root causes are identified objectively, leading to more effective solutions.
Multidisciplinary expertise: PDR's team is made up of a wide range of experts, each with years of experience in various fields. This diverse knowledge base enables us to understand not only why things were designed a certain way but also to suggest practical and efficient changes based on industry best practices.
Cost-effective solutions: PDR's root cause analysis focuses on finding the most cost-effective solutions. Instead of proposing extensive design changes or additional components, PDR seeks to optimise existing designs, saving clients both time and money.
Our approach to root cause analysis can be a game-changer for businesses and organisations dealing with failing or malfunctioning products. As Will puts it, "We aim to help you overcome product design challenges, one step at a time. Our focus is on collaboration, practical solutions, and, most importantly, your success."
Next Steps
Learn more about PDR's commercial work or get in touch to discuss an enquiry.