Istanbul Design Summit 2019
The City of Design label is part of the UNESCO initiative 'Creative Cities Network' that fosters cooperation between cities that have identified creativity as a central element of their development strategies and a key ingredient to improve quality of life in urban environments. Out of 180 cities, which joined the network since 2004 to share knowledge and support their actions in different fields of creativity, 31 focuses on design.

Istanbul is a relatively recent addition to the network of the Cities of Design, joining in 2017; however, it already proved its dedication and clout by organising Istanbul Design Summit on 1-2 March 2019. Two days packed with discussions on how design drives urban regeneration through user-centred innovation, but the special focus of the conference was on the subject of design policy.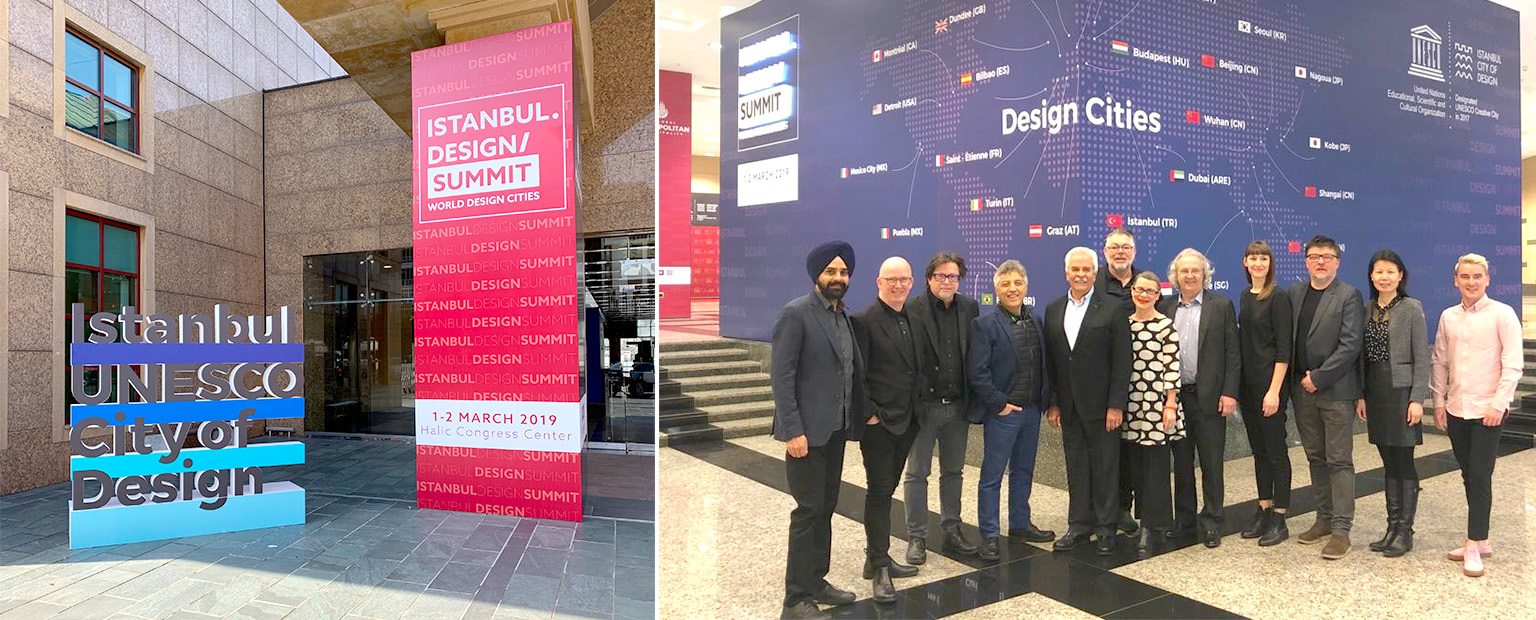 At the opening ceremony, Binali Yildirim, the mayor of this mega-city (15 million citizens) announced its big ambitions for design through the creation of a new Haydarpaşa Design Center that will support ten thousand design initiatives and promote 'Designed in Istanbul' label. He emphasised that design is vital for the creation of competitive, high added-value products and services that contribute significantly to the whole economy of a country. Having recognised the value of design, growing design capacity became a priority for many countries, including Turkey. I had a pleasure to present our research on design policies and share the progress in Design4Innovation regions during two-panel discussions focusing on 'Why's' and 'How's' of design policies. Together with other panellists from Austria, Finland, Mexico, Slovenia and UK, we outlined the rationale, methods and lessons learnt on how to use design more strategically for the development of a city, region and country.

THE KEY RECOMMENDATIONS MENTIONED
1. Engage the whole Design Ecosystem.
2. Practice what you preach – use co-design.
3. Align with the bigger picture.
4. Learn from best practice but make it relevant to your context.
5. Promote your policy, the value of design, and your achievements.
6. Monitor, evaluate & improve.
I also had a chance to contribute to the design policy workshop with local stakeholders, where we discussed the potential focus areas for the Istanbul design policy. It was a true testimony of designers' problem-solving attitude, as the discussion centred around the main challenges of living in Istanbul, such as city resilience to both natural and human-made hazards; traffic; urban regeneration and benefiting from cultural diversity; leaving the issues of the design sector, education and support for further discussions. Using design as a horizontal enabler that helps to solve different complex challenges seems to be a growing trend in design policy, after waves of strategies focusing in their first generation on branding and business support, and then on public sector renewal.

There seems to be a lot of interest in how design can contribute to social and economic development in Istanbul and throughout Turkey. We are keen to share our expertise and further engage in design policy development process, supporting next iterations of policy ideas, building a broad consensus, supporting implementation, to monitor and, where possible, evaluate these design actions.
We learnt today that policy is necessary.

WORKSHOP PARTICIPANT