PDR featured in newdesign Yearbook 2021
Now celebrating twenty years of publication, newdesign Yearbook has a proud history of serving and championing the design industry, with PDR once again being showcased in the new 2021 edition.

The magazine has established itself as a must-read for anyone connected with the design world covering products, innovation, services and the process of design in all its forms. Successfully collecting the most important and relevant stories affecting the industry in the UK and around the globe, the magazine provides the lowdown on the people, products and issues that are shaping the design industry today.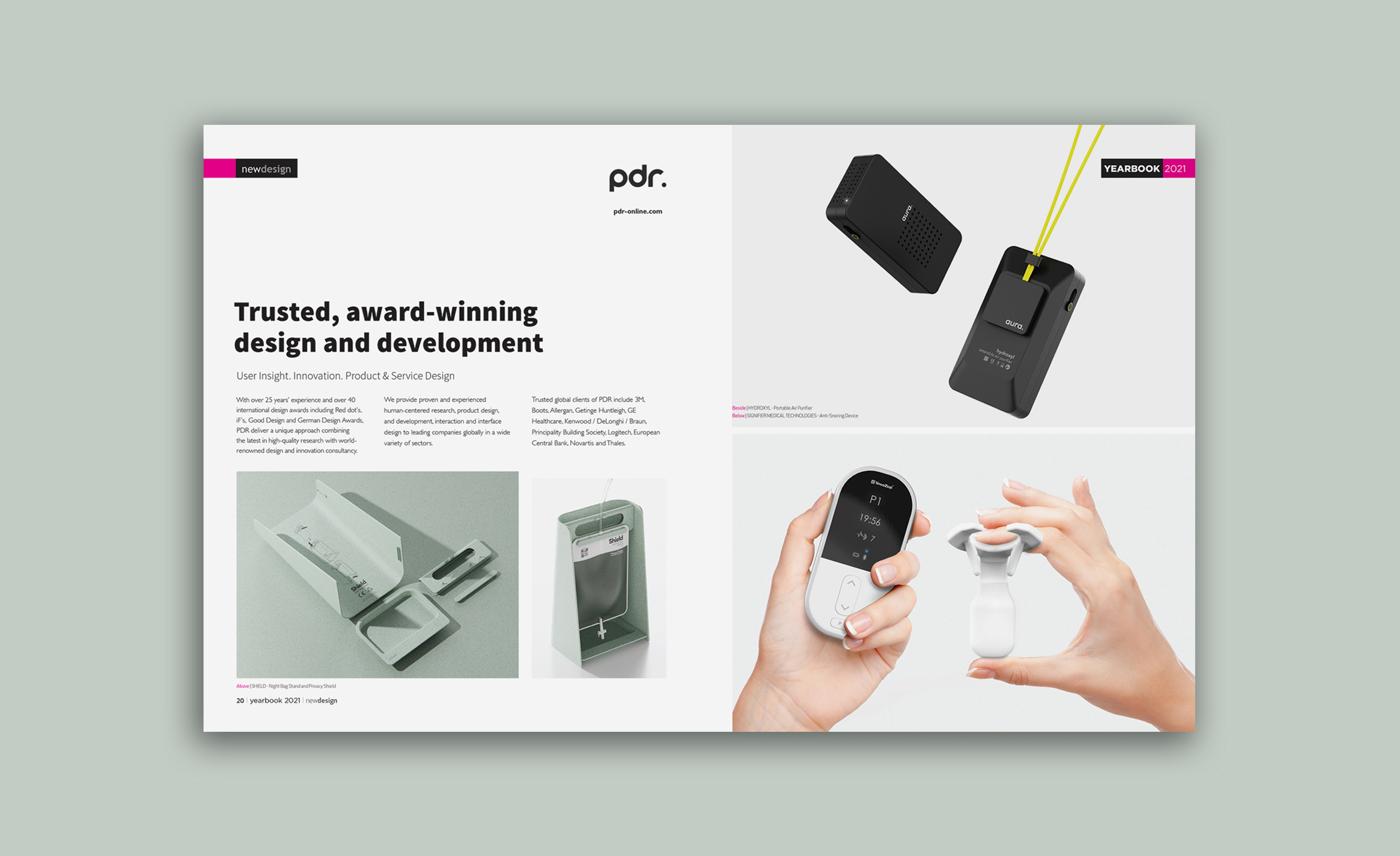 Featuring the work of the most highly recognised design consultancies and teams across the world, it is not only an essential publication for those immersed in the creative industries, but also companies who use design for competitive advantage. It takes a multi-disciplinary approach covering a range of relevant issues affecting all sectors of design such as sustainability, branding, product development, intellectual property, materials, user centred innovation, manufacturing and ergonomics.
In the 2021 edition, companies and the design community showcase their exceptional work, explore industry trends, and set the agenda for what the future holds.
You can thumb through the online version of the magazine right here that showcases PDR's work for Hydroxyl and Signifier Medical Technologies.