PDR's Piotr Swiatek re-elected to the board of BEDA
In international design news, we're pleased to share that Piotr Swiatek, Researcher and Project Manager at PDR, has once again been elected to the board of BEDA for another 2 years, following on from his first appointment to the board in 2020.
​​BEDA (the Bureau of European Design Associations) is a membership organisation with over 50 years of legacy and over 50 members hailing from 28 European countries.
"BEDA brings national and regional design organisations - like professional design associations, design councils and design research or promotion centres - together to create a unified voice for European design, and advocate design to policy makers. The first goal of BEDA is to make it known that design is a tool used to improve people's lives," Piotr explains.
Piotr is a Treasurer in BEDA and also leads the Working Group on European Design Policy looking at what areas of design should be supported and promoted to help achieve broader development goals.
Since it was founded in 1969, BEDA has successfully and continually pushed design further up the policy agenda across European countries. "Within the Working Group, I work with the President of BEDA and other board members to identify different public policy consultations and processes where we could contribute to make design's voice heard. We participate in many public hearings - on a national and European level - to make sure design is constantly being promoted.
"Thanks to BEDA, design is now a widely recognised driver of innovation in all industries but also within the public sector and government."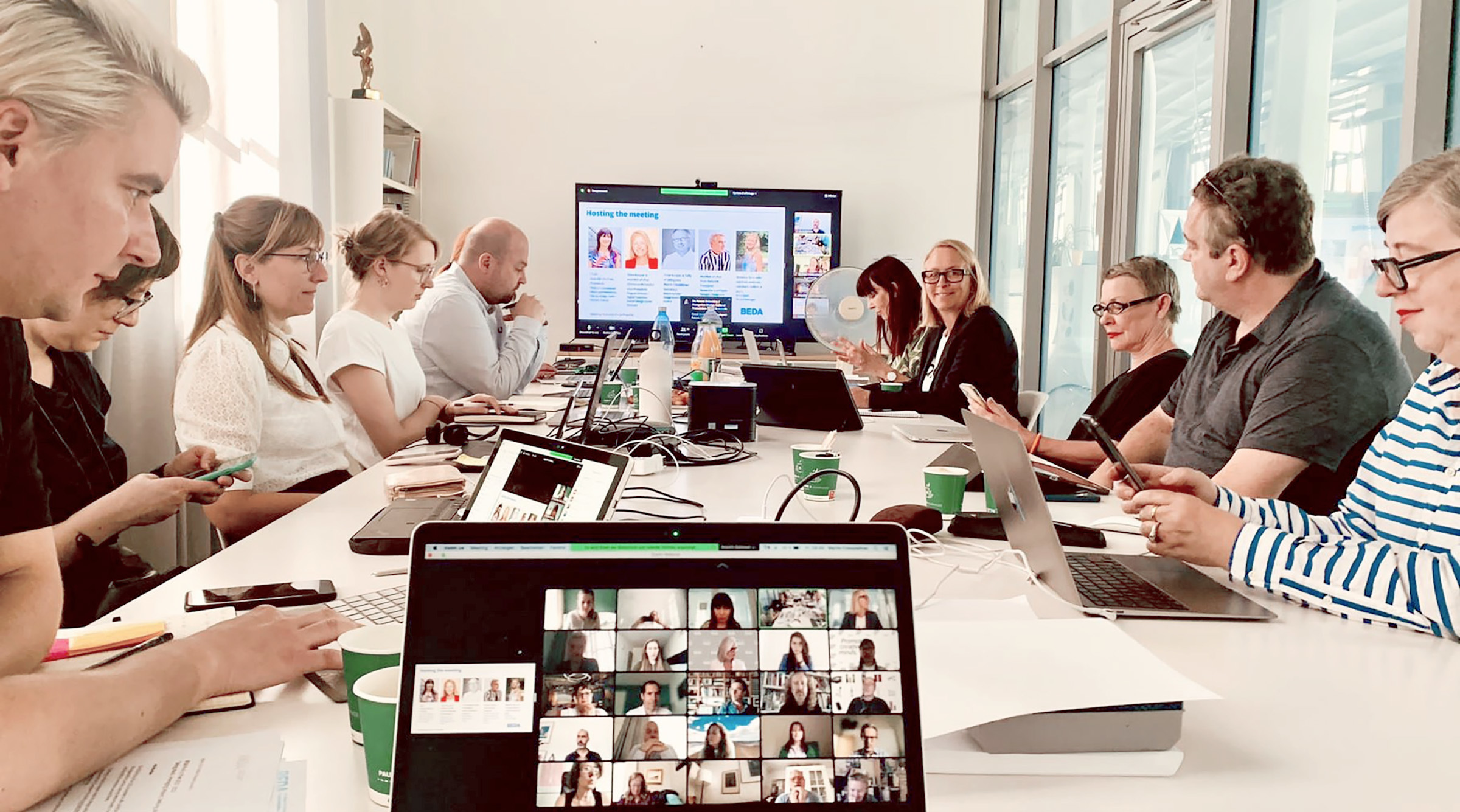 This year, BEDA members were able to come together in Saint-Étienne, France, for the first in-person meeting in 2 years. "This was a great experience, coming together again! I also got to organise a Policy Workshop - just one of a series that we want to continue running, to further advocate the use of design across Europe.
"It's an exciting time for BEDA and I have a lot of ideas to bring to the board. As a Treasurer, I also have the opportunity to continue to improve the financial situation, and continue to generate a profit as we have for the past 2 years."
At PDR, our participation in international forums is crucial for developing our work in design policy and design thinking - that's why we're also proud members of World Design Organisation (WDO) and Service Design Network (SDN). Both are global organisations dedicated to the advancement of industrial design and service design respectively.
Congratulations again to Piotr on his re-election - we know he and the other members of BEDA will continue to do fantastic work!