Reimagining Exhibition Design through Service Design
In the ever-changing environment of exhibition design, there is a growing recognition of the need to embrace a user-centric approach when producing immersive experiences. We asked Stuart Clarke, PDR's Product Design Manager, to explain how we can reimagine exhibition design by utilising a service design approach.
What is service design?
Service design is a set of approaches for creating, developing, and improving services. It is a multidisciplinary approach to the design and development of physical and digital service experiences that are commonly used in a variety of industries and situations. These include healthcare, finance, and government, but there is also the discussion of its inclusion within exhibition design.
Stuart explains further, "Service design encourages the consideration of all user interfaces, touchpoints, and processes within a service delivery system to deliver practical and efficient user-centric outputs. It is a tried-and-true method of meeting consumer demands and expectations for a service and its delivery."
What is a typical service design process?
A typical service design process is user-centred. It seeks to understand the needs and behaviours of its users to enhance customer satisfaction and loyalty, but also to create a point of difference in the market and reduce risks and costs. It begins with a user research period involving both qualitative and quantitative research processes.
"Service design seeks to promote collaboration between a range of stakeholders who have different expertise and roles concerning the service and its delivery. The identification and involvement of all stakeholders at this early phase are integral.
Highlighting the importance of initial research, Stuart says, "The research phase is usually followed by a period of analysis and insight to communicate the research findings. This usually entails data analysis and interpretation, but it may also include exercises like user and journey mapping to help visualise user experiences and highlight any key touchpoints or pain points identified in the research.
"This is followed by a design concept and development phase, which aims to generate a variety of ideas and potential solutions. Once a concept has been chosen, it is critical to prototype and test iterative user engagement until the solution is ready for implementation and delivery."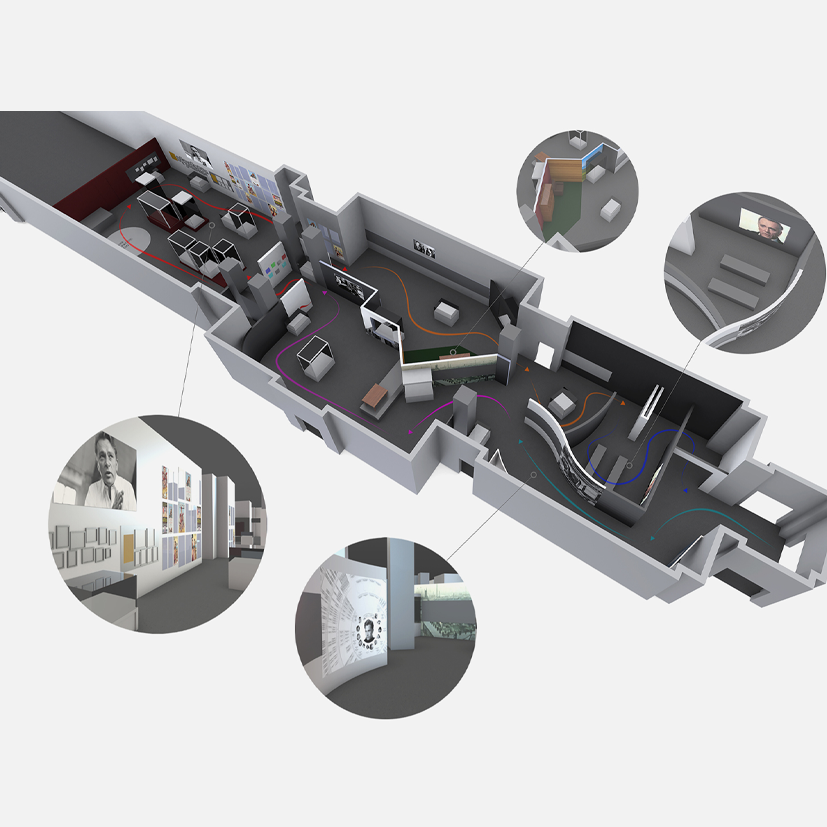 How have you applied this service design approach to exhibition design?
In the evolving landscape of museums and the cultural sector, a shift away from solely expert-curated perspectives is eagerly embraced. This transformation presents a challenge to the traditional exhibition design process, where a mere display of objects with accompanying information is no longer sufficient. However, it also provides an opportunity to reimagine the user journey, merging digital elements that allow for interaction before, during, and after the exhibition.
Stuart describes how PDR's user-centred approach in service design has been applied to past projects:
"On the Becoming Richard Burton project, we started with a collaborative workshop that involved all the key stakeholders invested in the exhibition. In this workshop, we conducted a stakeholder mapping exercise that aimed to promote an understanding of how these stakeholders were related to the project, what their responsibilities were and what it meant to them.
"Another activity that we undertake on exhibition design projects is virtual prototyping. Prototyping and testing of ideas and solutions is a really important aspect of any service design project. But in the case of an exhibition design, it can be challenging to prototype something physical at scale, particularly when we're talking about large exhibition spaces.
"We've utilised virtual prototyping well on prior projects by performing a series of virtual walkthroughs based on card models of designs that we've created, where we've been able to virtually walk users and stakeholders through the flow and plan of the exhibition. This aids in communicating ideas, visualising and reviewing layouts, and identifying crucial touch points in the exhibition design."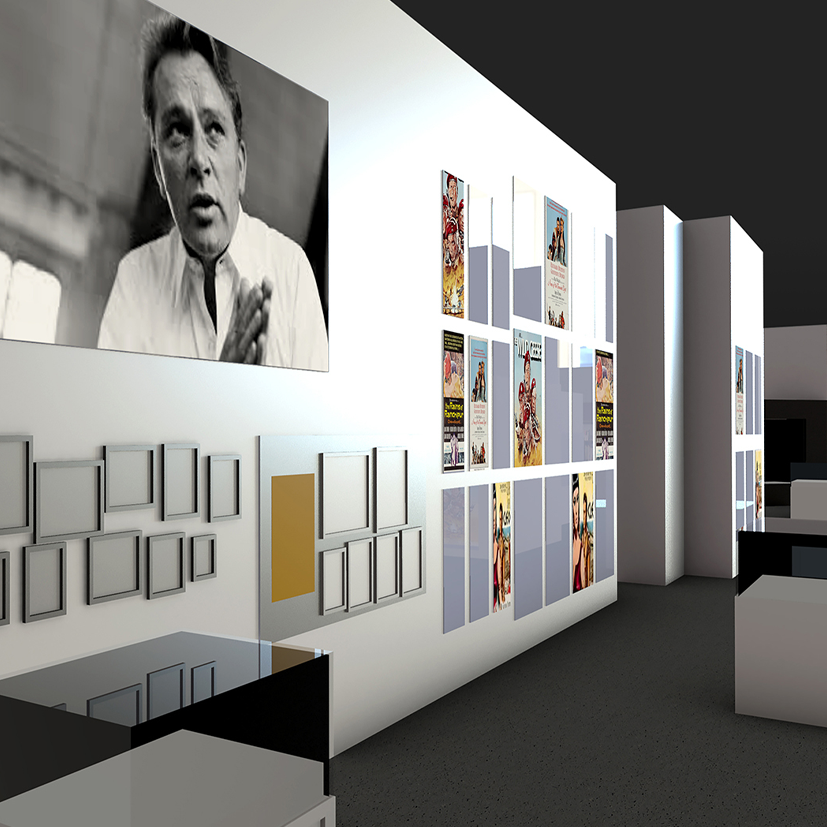 What distinguishes PDR's work from typical exhibition design?
"Traditionally, exhibitions were designed in-house by curatorial and conservation teams. They are being produced from an exclusive expert-curated perspective on contemporary histories, rather than considering the entire user journey."
However, there is a shift in the notion that institutions like museums want to engage with a larger and more diverse audience than their current users and consumers.
Stuart adds, "They are interested in how they can co-curate exhibitions and personalise things to specific communities. That's something we can help them with and add a lot of value to because we can do things from an outside, external standpoint with a service design approach."
Next steps
Discover more about PDR or contact us to discuss a product idea.