Service Design Global Conference 2017
The theme of this years' Service Design Global Conference in Madrid, was 'service design at scale', reflecting the community's desire to see service design implemented within organisations at an international level. It was an inspiring couple of days with a fantastic range of talks and intensive breakout sessions. We've picked out a few observations from across the three days we thought were interesting.

User Expectation Boundaries
Something observed from PDR's own research was referenced by several speakers who described consumers' increased expectations of experience in all services they encounter. Organisations simply benchmarking themselves to be best in class within their sector misunderstand the lens through which consumers perceive their experience with their services. Companies must look further out to those who are setting the experience standards for their customers.

A simple example is in banking and financial services where customers are more likely to be setting their expectations on the experiences of mobile telecom providers than on what they may have encountered in the banking sector.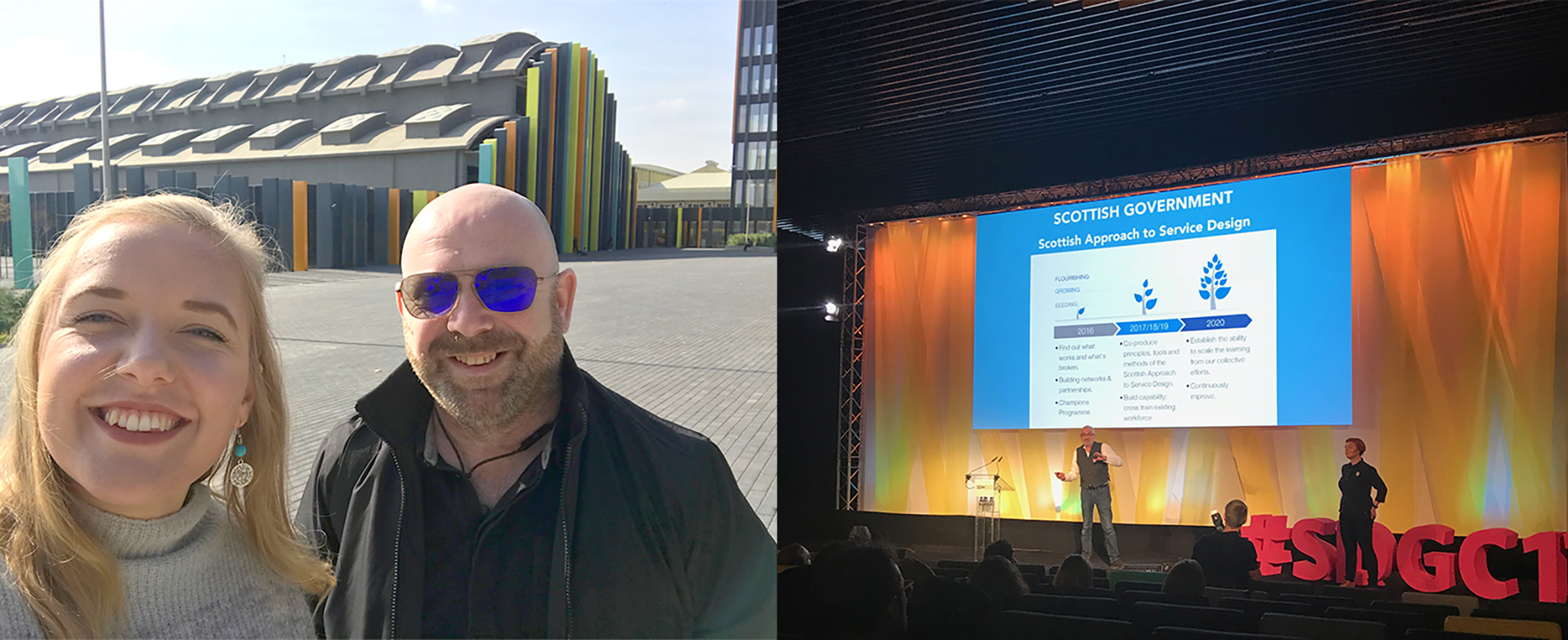 Digitalisation isn't always the answer
Over the past decade of PDR's work in Service Design, we have observed wholesale digitalisation of services. Designers often taking existing services and putting them online with the belief that this will solve often deep-rooted issues around the customer experience and service delivery.
This 'shift & lift' approach assumes that 'digital' is the answer to every issue with the service, failing to recognise that the users of today may have very different needs than the original users of a service developed years earlier. When designing a service, the online aspects are often key components of the service delivery but still need to sit alongside physical and human touchpoints that must be considered. The fundamentals of User Centred Design are more relevant than ever, go back to the users, understand their needs deeply, and build from the ground up as the best way to ensure success.
Louise Down from GDS explored this. Whilst their mantra is 'digital by default', GDS recognise that government services were not designed for the internet and thus need to be fundamentally redesigned. This translation is informed by a 700-strong user research team working with the populations who use these services.

Adopt the bottom up approach
A bottom-up approach attempts to simultaneously meet both customer and business values. Service design is an integral part of this human-centric focus. Throughout the conference it was evident that many believed employing in-house designers is fundamental to adopting design at the core of a business. This is evident from the growing number of management and financial consultancies bringing design practices in house. Whilst not part of the conference, John Maeda's 2017 Design in Tech Report is a good reference point for this shift. This focus on the bottom-up approach in service design is leading to a rapid evolution of business practices and is the driving force behind service design at scale.
Service design is transforming financial services
Financial service providers such as BBVA, Capital One, and ING shared their experiences of adopting service design to transform their service offering. The financial sector has revolutionised over the past decade with the emergence of FinTech bringing fresh players into the sector, leading traditional banks to adopt service design to compete. The BBVA 'facilitation cards' are an obvious example of a financial organisation looking to adopt design at scale.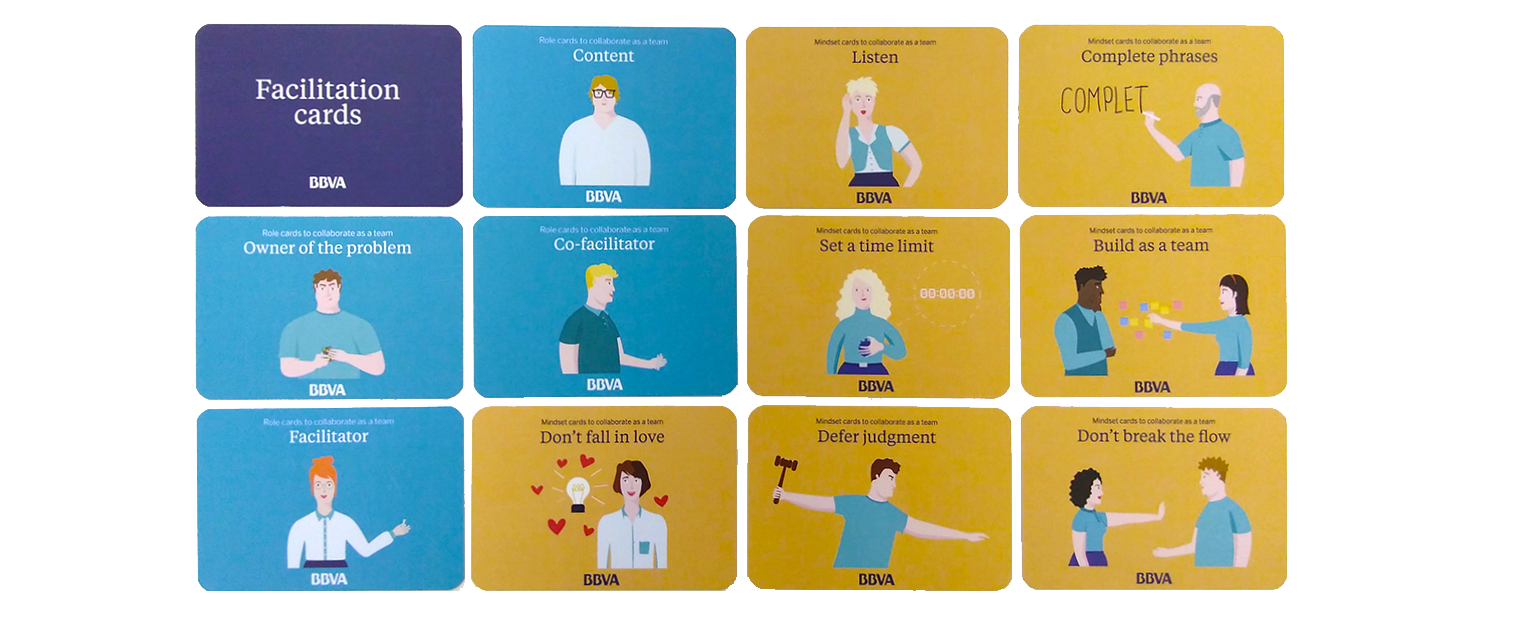 Human and technology interactions and user expectations are entirely different now to what they were a decade ago. Financial services must remain current through innovative service offerings to stay competitive. BBVA noted that 'the most stressful thing in a human's life is money'. The role of the financial services therefore is not just to manage people's money but to support the customer to minimise their stress.
Research rigour has arrived
PDR is an active and respected member of the design research community. It's built into the foundations of how we work and what we do. We publish in academic journals, develop our own Ph.D.'s and operate extensively in significant research projects with partners and funding bodies from around the world. This informs our strong belief that research rigour and discipline in the design of services is essential to ensuring that user and customer insights are captured and analysed rigorously as the foundation for successful service design.
As an emerging design discipline Service Design has not always seen all companies operating within it apply similar standards. This is no longer the case with all of the major operators and companies deploying highly trained and specialised researchers, typically trained to postgraduate and doctoral levels.
With the strategic importance of effective service design so essential to companies and public-sector organisations alike, the costs of getting it wrong far outweigh the costs of design and delivery. A solid and reliable research base, that truly understands organisational and customer needs is fundamental to this. The industry, it would seem has moved on.