René is a revolutionary approach to antenatal monitoring that exploits existing technologies and established mobile communication structures within developing countries to provide an unprecedented level of antenatal monitoring.
The World Health Organization (WHO) estimated that 289,000 women died during pregnancy and childbirth in 2013, 99% of whom were in developing countries where access to healthcare staff and technologies is low - UNICEF recognises this problem and a key Millennium Development Goal is to reduce infant and maternal mortality by 75%.
While there are many areas in developing countries lacking essential infrastructure elements, the adoption of mobile data networks has been rapid with an estimated 635 million mobile phone subscriptions in 2015 in Sub Saharan Africa - looking to rise to some 930 million by 2019 with extensive coverage across the continent.
René is a highly portable and rugged device which is designed to exploit this data coverage and mobile adoption to support a step change in healthcare for both mother and baby. René is designed to be used away from clinics and major population centres by relatively untrained staff and it captures the fetal heart rate - allowing many mothers to hear the sound of their unborn child's beating heart for the first time. Transmission of the resultant heart rate trace and patient data through the GSM network allows smaller teams of specialist doctors, located anywhere in the world, to alert people to possible problems and further support.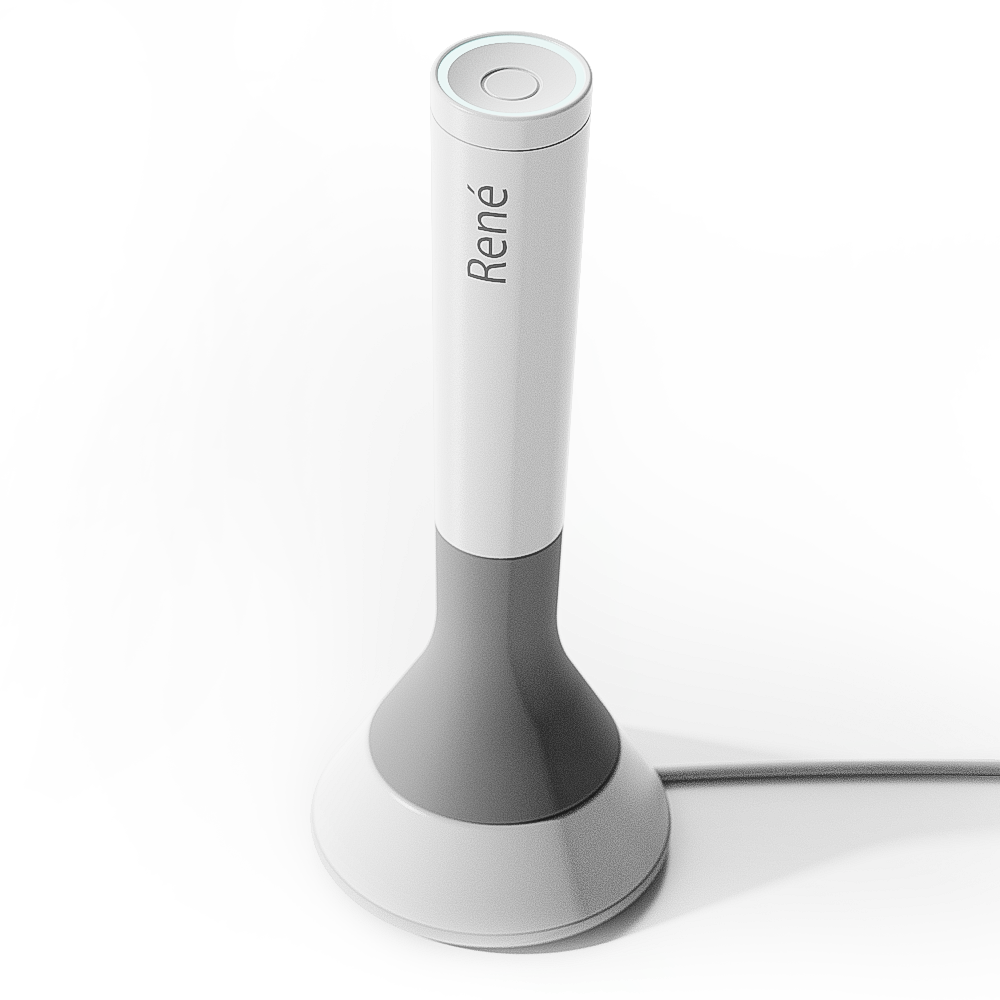 The real innovation in René is its approach to exploiting and developing existing technology to solve a very real problem that is fit for the market it serves. Proven 2Mhz ultrasound crystal heads provide the basis of the Doppler shift approach to detection of fetal heart rate whilst on-board processing, rechargeable battery power and a bluetooth data connection allow for the construction of a robust and proven device that can be developed for immediate market deployment. Connection to standard smartphones, leveraging their processing, display, communication and audio capabilities, through a simple app provides a highly capable hand-held fetal monitoring device for a fraction of the cost of existing products - with greater functionality and suitability to developing country use.