Exploring Knowledge Transfer Partnerships and the Strength of Sharing
Knowledge Transfer Partnerships (KTPs) have the potential to transform businesses, helping them to innovate through product and service design, enter new markets and ultimately, increase their revenue.

Julie Stephens, Commercial Manager and Professor Andrew Walters, Director of Research at PDR, discuss the value of KTPs and how PDR's support can help businesses thrive.
What is a Knowledge Transfer Partnership?
The KTP scheme creates a three-way partnership between a UK company, an academic organisation and a qualified graduate. The graduate leads on project management with the academic institute's mentoring. The scheme, which is funded by the UK government, has been in operation for over 45 years.
How do KTPs work?
Julie explains: "The KTP scheme helps companies gain new capabilities to increase revenue.
"When we meet with a company, we discuss strategic objectives. Using a research-grounded approach, we then identify where companies need support."
PDR and the Company submit a joint KTP application and, if successful, PDR leads on recruitment, presenting a shortlist to the company for approval.The scheme typically lasts between two to three years. In that time, the graduate is effectively a company team member, employed through the supporting academic institution.
As Andrew summarises: "KTPs are an incredible example of what can be achieved with true collaboration, to the benefit of every partner involved."
What makes PDR a valuable KTP partner?
PDR has navigated the competitive KTP application process on behalf of many UK companies over the past 30 years.
Andrew believes that PDR's success can be attributed to its unique structure: "Our design expertise extends to academic research and consultancy. KTPs allow us to apply both of these capabilities: an asset when it comes to establishing project potential."
PDR's involvement has led past KTP partners to new opportunities. Julie notes: "Because our design research is built on high-performing design practice, we can uncover areas of innovation that businesses might not have explored. That leads to some valuable discoveries, and informs the basis of new products, services and business models."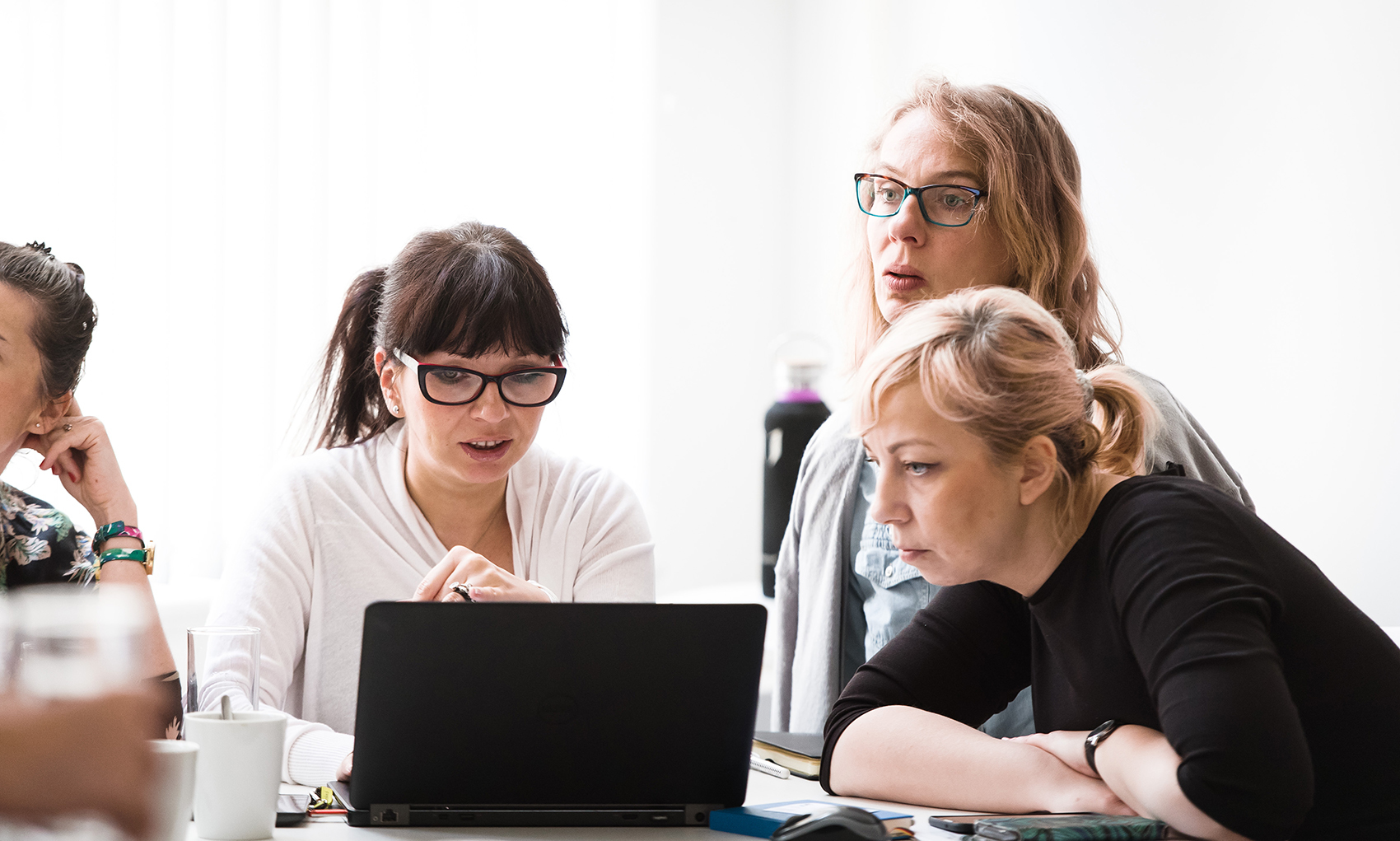 What can companies expect?
"KTPs are unique to individual companies," explains Julie, "so as you'd expect, outcomes vary. Working with graduates, we tend to introduce new structures which allow for innovation within an organisation. "This gives KTP projects longevity well beyond the scheme's duration."
Andrew adds: "Once new systems are in place, we then begin to effect change, whether that's through the development of new services to complement existing products or diversifying a company's offering."
What results has PDR achieved?
Over the past three decades, PDR has helped many partners to exceed the initial investment by more than double.
One such partner was Orangebox, a UK office furniture manufacturer. Orangebox received PDR support to revise its product design and development process and launch a market-leading product, increasing profits by more than 35%.
PDR's involvement with our product development process has accelerated our time to market by several months and resulted in a more sophisticated approach to resolving technical challenges.

Ewan Tozer | Technical Director, Orangebox
Final thoughts
Speaking of the scheme, Andrew says: "The value of KTPs to UK businesses cannot be overstated. I would very much encourage any leader who thinks their business could benefit from the programme to get in touch."


Next steps
If you have an idea you'd like to discuss, contact us.