Milan Design Week 2019, a week premiering the latest design trends and celebrating great design from exhibitors across the world. Alongside the annual global event for the furnishing and design sector (Salone del Mobile.Milano), the city was flooded with other design events and exhibitions from companies such as LG, Lexus, Yamaha, IKEA, Freitag etc located in the Lambrate, Tortona and Ventura Centrale districts.
Fuelled by a lot of Gelato, a few of us were lucky enough to spend a few days walking through the various design districts and witness the design delights which Milano has to offer.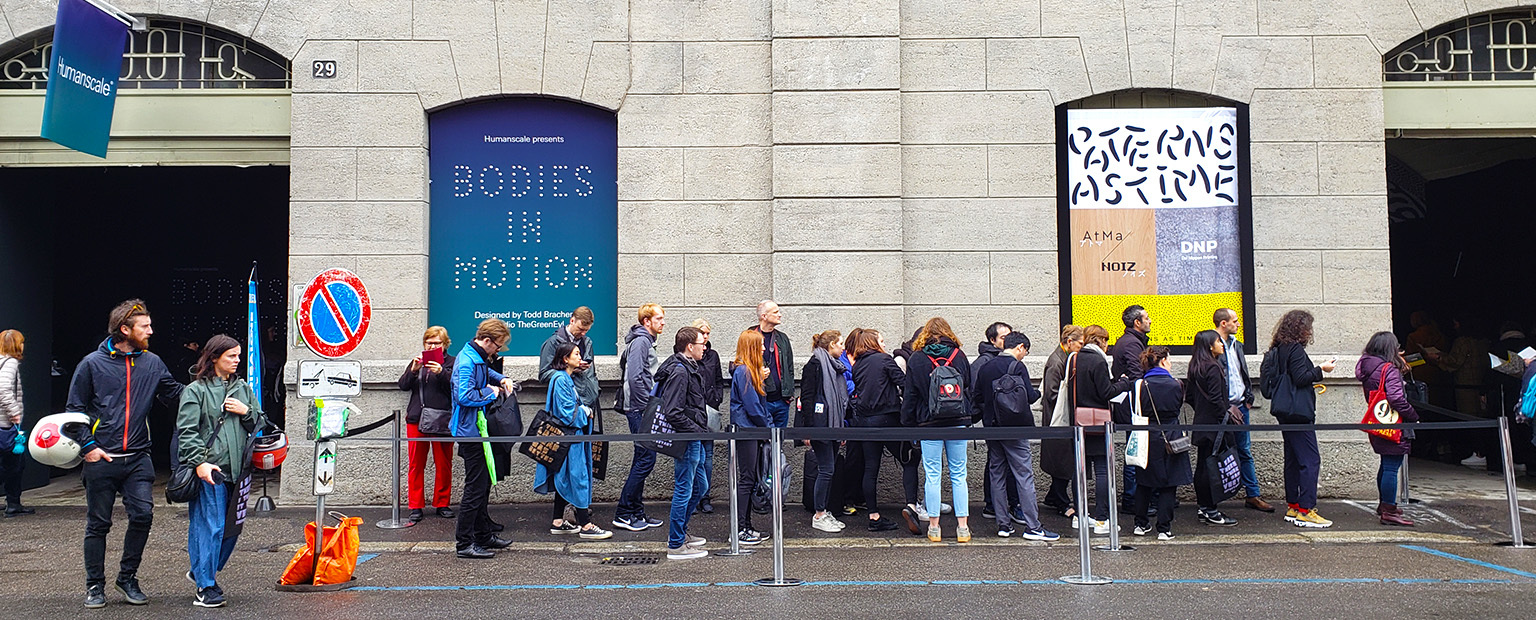 VENTURA CENTRALE
Contained within nine to fifteen vaults, brands such as Yamaha, Freitag, and Rapt Studio created immersive, multisensory experiences. There was a strong focus between future materials and technology which created impressive installations, encouraging attendees to engage and connect with our senses. Moreover, sustainability and celebrating good design (or bad design in Freitag's case) were other highlights within the design district. Below are a few of our favourite pieces from Ventura Centrale.

HUMAN SCALE: BODIES IN MOTION
Humanscale, manufacturers of ergonomic products created an installation called 'Bodies in Motion' which explored human movement. Using 3D scanners to identify core joints within the human body, people were encouraged to move freely and witness their own bodies moving through beams of light.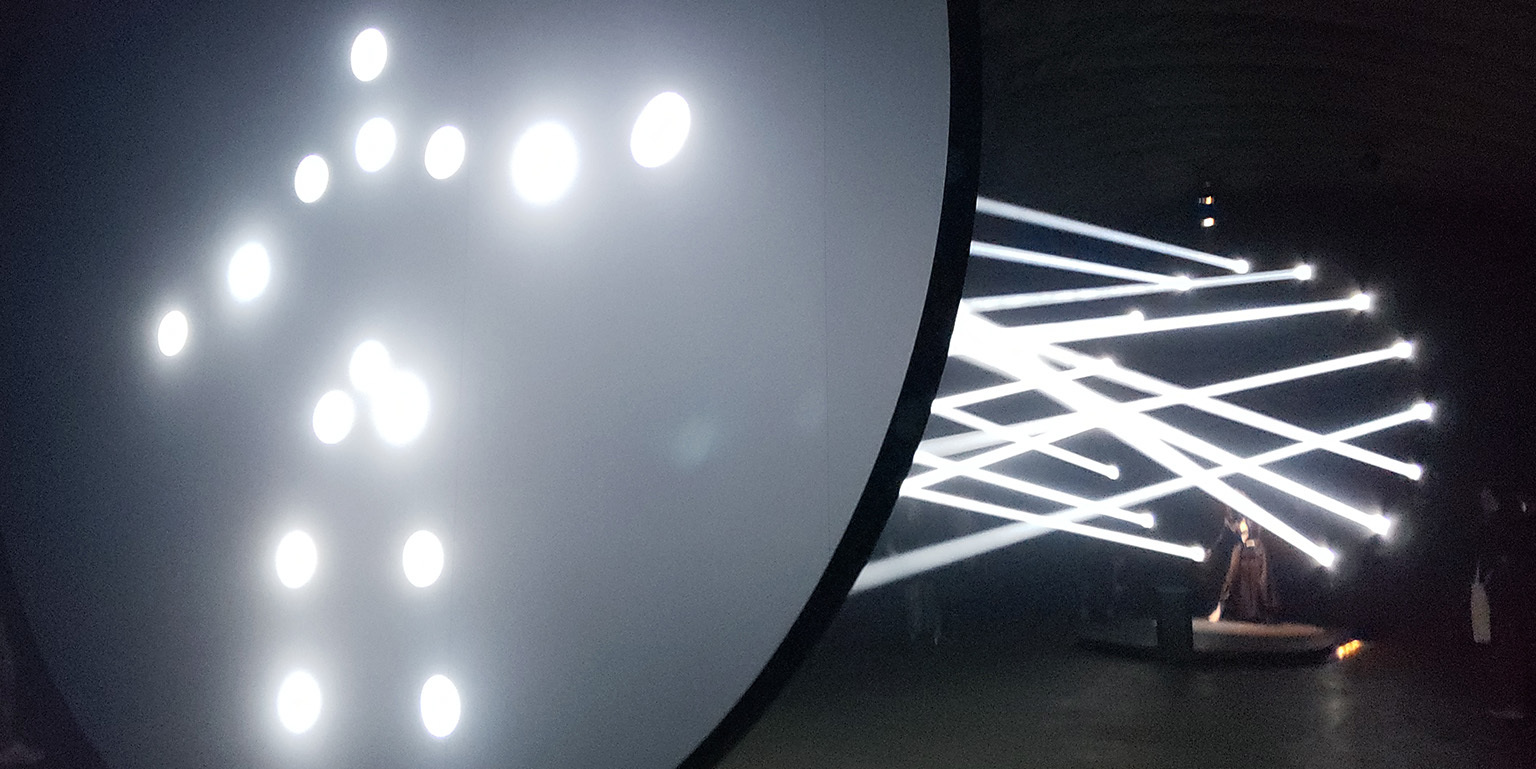 FREITAG: UNFLUENCER, DE-SINNING THE DESIGNER
The Bag manufacturer Freitag collaborated with film designer Georg Lendorff, hoping to provide visitors with a more honest and more inspirational experience. When Milan Design Week is all about celebrating good design, this installation tries to highlight the exact opposite.
We were each allocated a numbered ticket on entry. They asked us, as designers, to think about our worst pieces of work: Had we considered a product's environmental impact? Was it fit for purpose? Or was it just horrendously ugly? Lendorff's immersive, walk-in light installation- Projections onto thousands of threads hanging from the ceiling- provided visitors' a sense of space and time to contemplate their criminal offences to design.
When our number appeared on a digital display, we were summoned to a confession booth. Here, we confessed our design and consumption sins to a fellow sinner, in the hope of finding ways to improve for the future.
All designers leaving the installation were given a tagged bag and therefore can identify themselves as 'de-sinned'.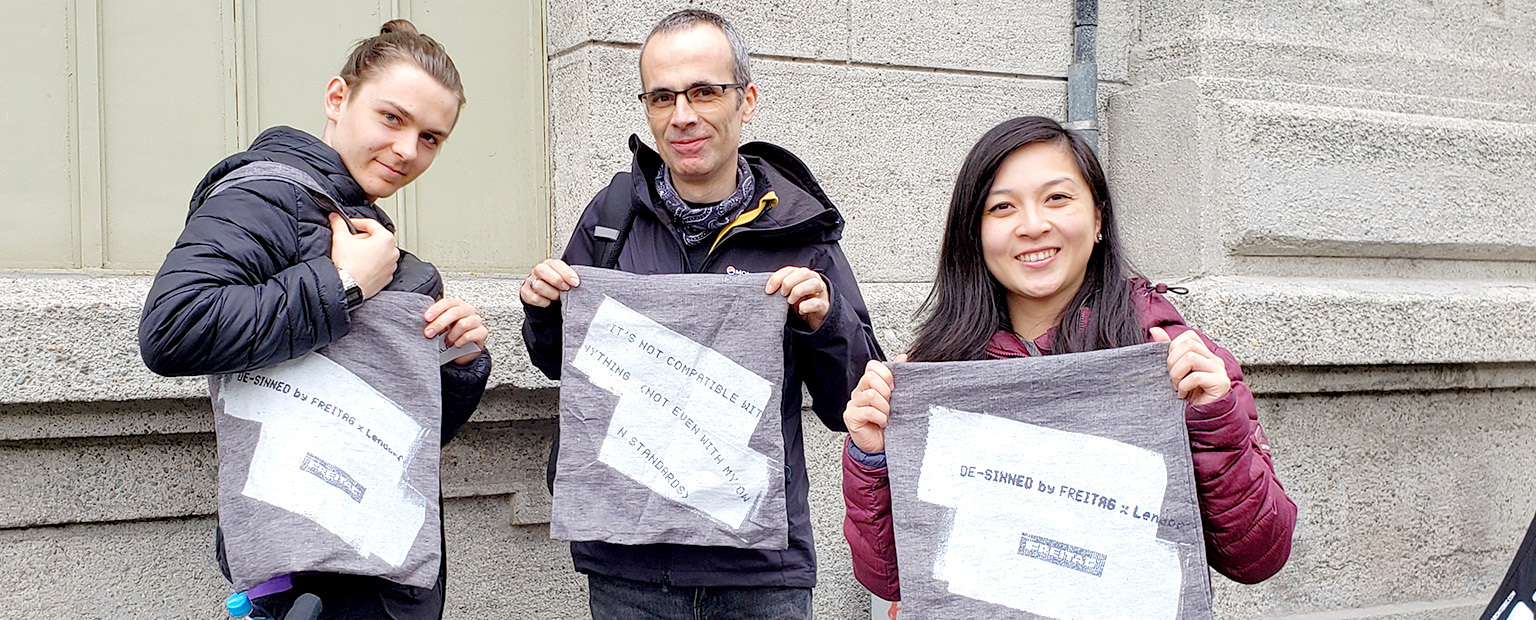 TAKT PROJECT: glow ⇄ grow
The TAKT project 'glow ⇄ grow' harnessed modern materials and technology to create a subterranean experience to excite the high tech cave dweller. By slowly dripping UV curing resin over a pulsating, fluctuating string of LEDs, polymer stalactites slowly develop as the light freezes the liquid material, mimicking the millennial process which has fascinated us since we first recognised the beauty and magic in nature's processes.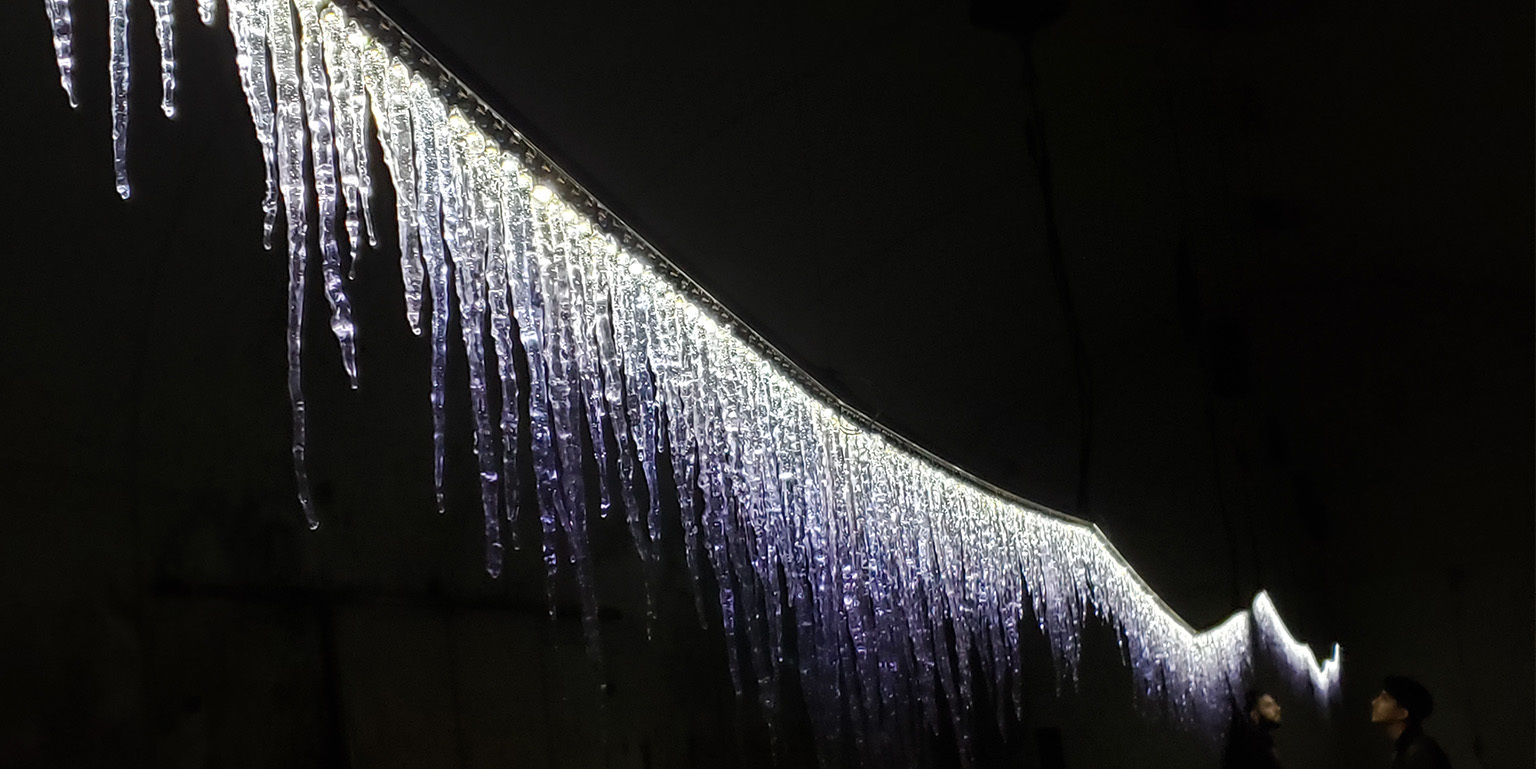 DNP: PATTERNS AT TIME
In contrast, DNP's advanced printing technologies have inspired AtMa Inc and noiz through the magic and mystery to modern materials and printing processes. Electrically charged ink can be manipulated by varying the current passing through the printed material so that patterns can be hidden, graded, or emphasised.
WALLPAPER* HANDMADE X: WITH LOVE
Wallpaper Magazine has curated a number of designers, artists and architects to create an immersive experience. Bang and Olufsen, Layer Design, MUJI, Paul Smith and ISKO were among the few.
​Layer Design + NIO collaborate to create 'PAL' a smart scooter concept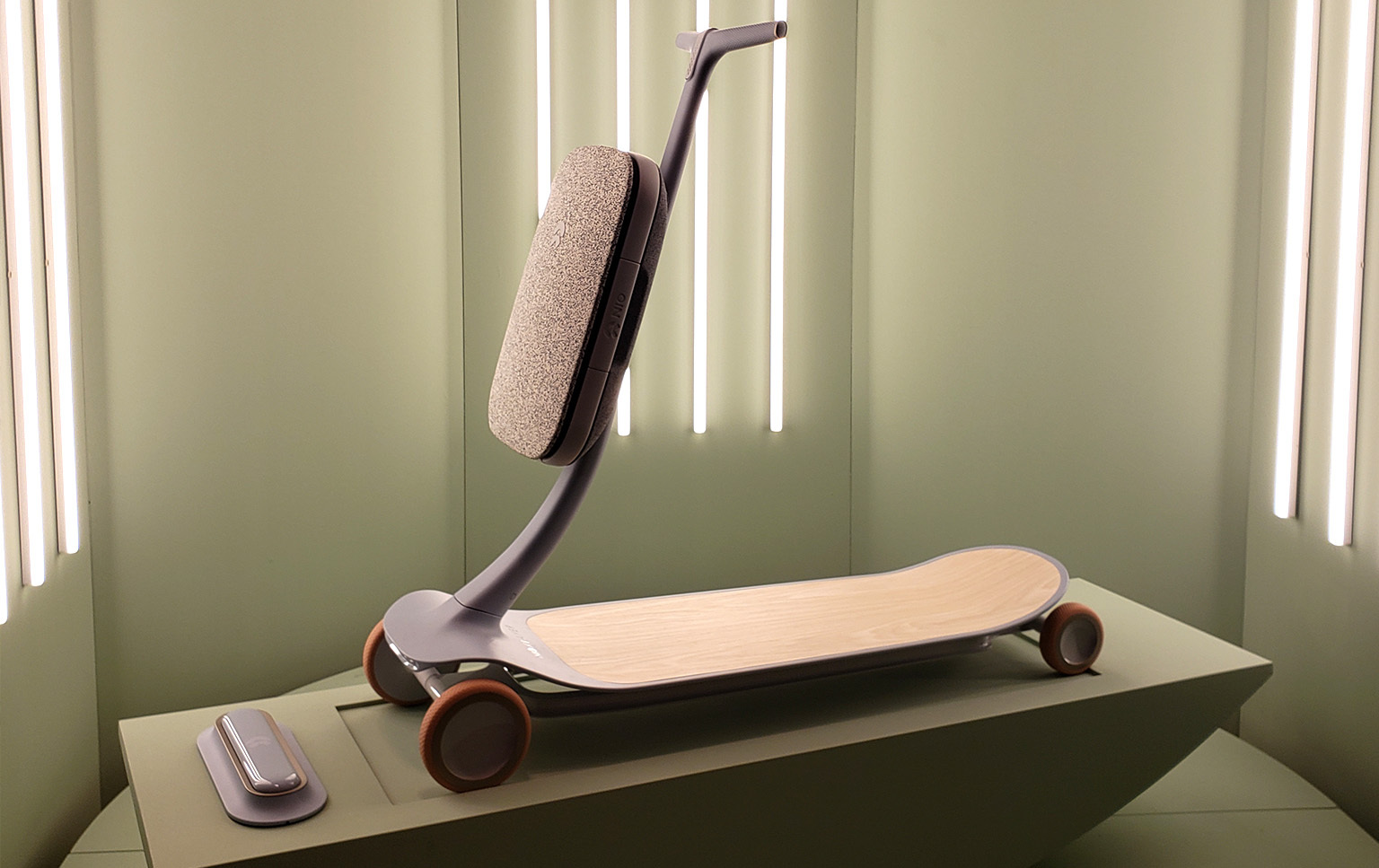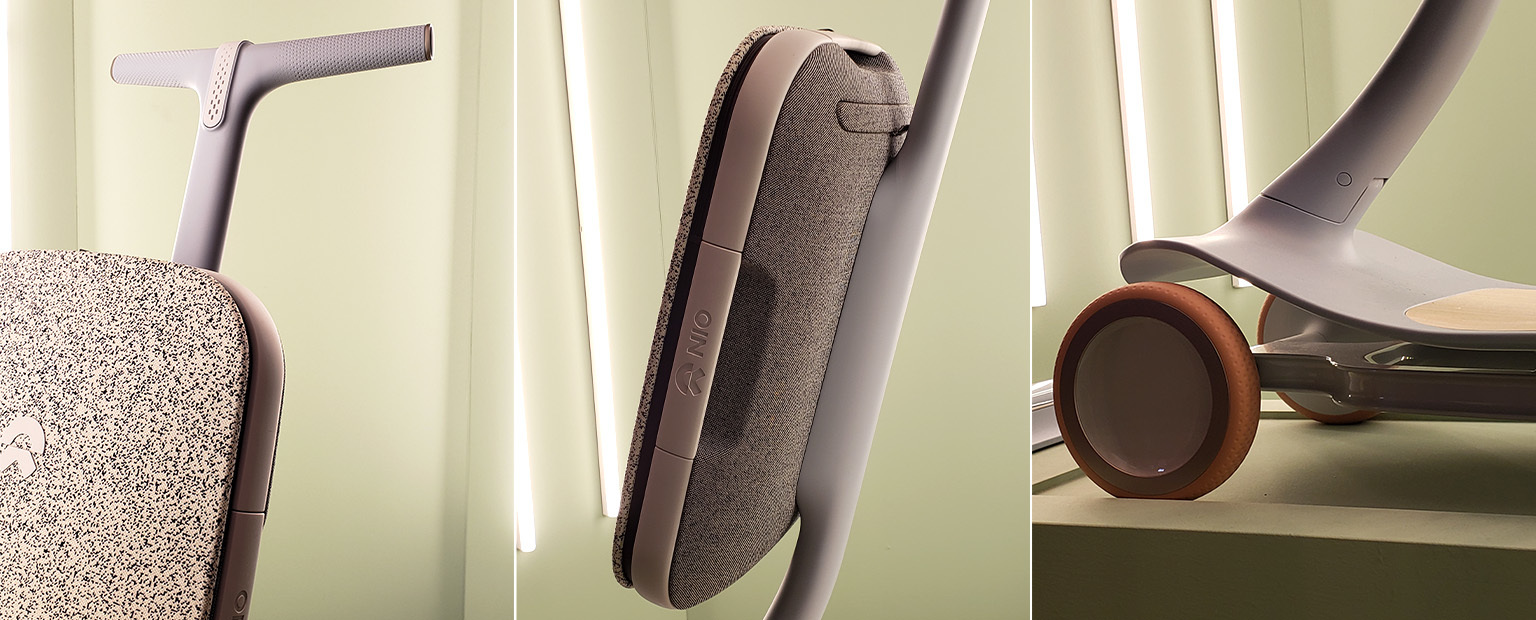 Milan Design Week most certainly did not disappoint and we have come away from this experience with new-found knowledge and inspiration from both the big players in the design world but also the upcoming talent and smaller design projects who are pushing the boundaries in design.