Snoozeal® Wins at the 2020 IDEA Awards
Innovative Snoozeal device wins at the 2020 IDEA Awards in 'Medical & Health'
We're thrilled to share the news that our design for Snoozeal® - the world's first daytime treatment device that tackles the root cause of sleep-disordered breathing and apnoea - is a Bronze award recipient at the 2020 IDEA Awards, from the Industrial Designers Society of America (IDSA).

Snoozeal® was designed for Signifier Medical Technologies (SMT), a medical technology company focused on the development and commercialisation of innovative and non-invasive solutions for patients with snoring and sleep-disordered breathing conditions.

SMT are innovative pioneers in challenging the wisdom of conventional snoring and sleep apnoea treatments, and they're incredibly deserving of all the awards received for this ingenious device.

​What is Snoozeal?
Snoozeal® targets the root cause of sleep-disordered breathing - not the symptoms.
Snoring and sleep apnoea is a problem for many people whose tongue muscles relax during sleep, causing partial airway collapse. Snoozeal® is the world's first therapy to target the root cause of this problem, working throughout the day by using safe electrical currents to stimulate and improve muscle function in the mouth and tongue.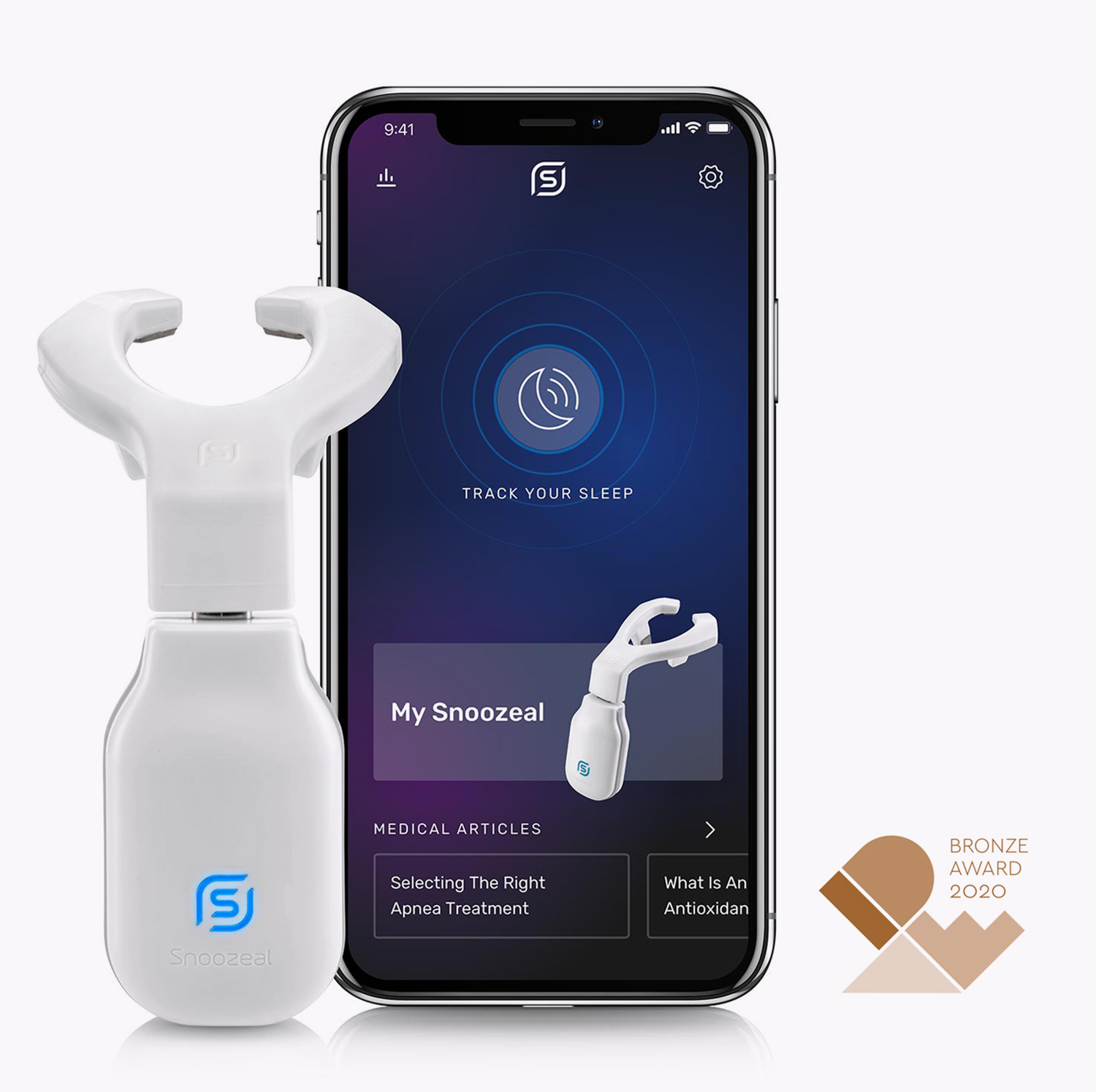 IDEA Awards 2020 - Bronze award
Snoozeal® wins Bronze in the 'Medical & Health' category of this year's IDEA Awards (International Design Excellence Awards), an annual awards ceremony from IDSA that celebrates exceptional achievement in design across a variety of industries. The virtual awards ceremony was live-streamed earlier this week, with all category winners announced by the various members of the jury. 2020 marks the 40th year anniversary of the IDEA awards, which are recognised as the world's most prestigious and rigorous design competition.
We're pleased to share that Snoozeal® also won the prestigious iF DESIGN AWARD for Design Excellence in the "Product" category - meaning 2020 is an excellent year for those of us with snoring problems!