A new approach to child medication that combines a deep understanding of users with proven technologies.
DOSE

Administering medication to children is difficult, with an estimated 40% failure rate at home. The consequences of overdose can include developmental problems in kidneys, liver, and respiratory functions.
Dose is a new approach to childcare medication that takes a user-centered approach and recognises the real world, 21st-century demands of busy parenting. This understanding of users in combination with the application of proven network, communication, and sensing technologies brings the Victorian spoon and bottle approach into the 21st century and creates a system that radically cuts down on user error.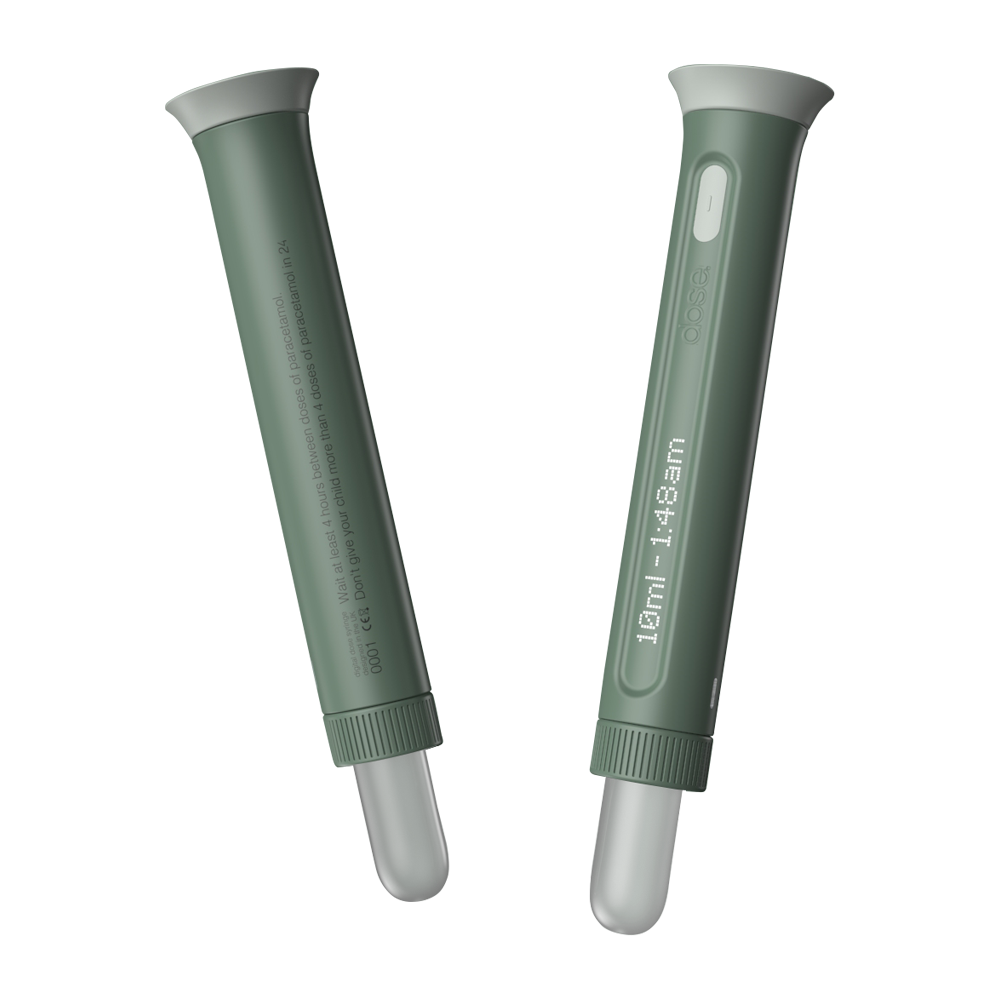 INTEGRATED
Dose is designed as an integrated, complete system that seeks to support and enable parents to provide home medication without the rates of user error and overdose. It provides choice and freedom of operation within the clear safety barriers desired to prevent harm. It always provides information and advice on historical and future medicinal treatments and accommodates both Ibuprofen and Paracetamol based medicines alongside a facility to quickly get in touch with a trained professional 24/7 should further advice or support be needed.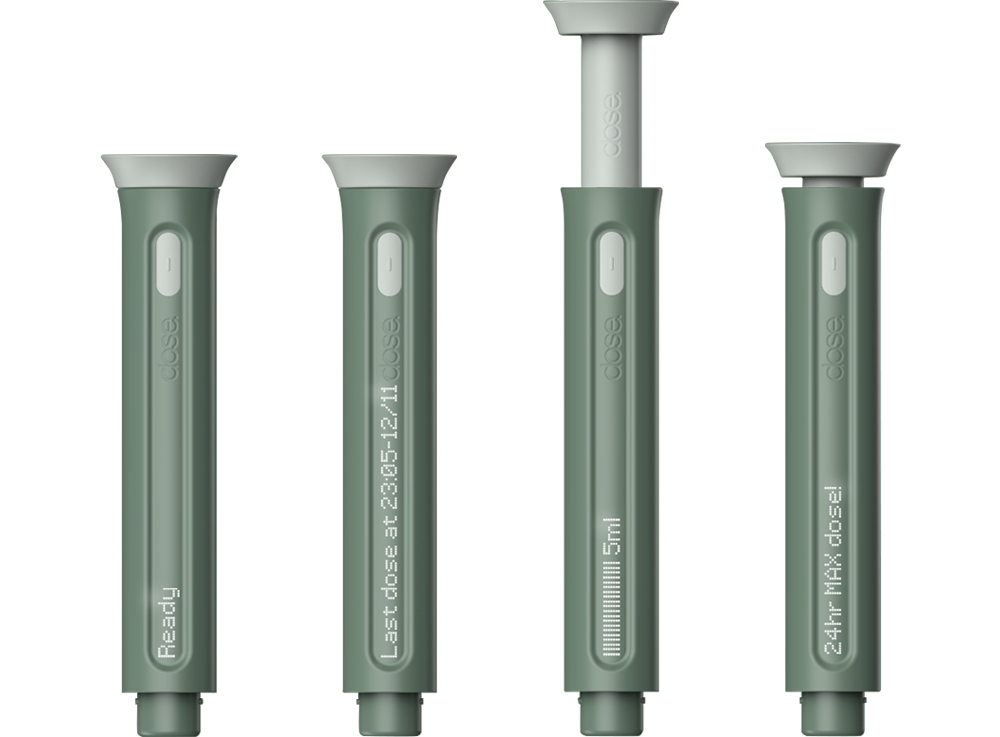 WITH YOU 24HRS, 365 DAYS
Alongside usage history, DoseApp provides alerts and reminders for safe usage, advice and guidance on child health. As well as storing essential local healthcare provision, there is direct access to trained professionals when needed. DoseApp also recognises the unique experience of parenthood and supports discussion groups globally to share experiences and stories.